How Olivia Jade Has Shut Down Trolls Over College Admissions Scandal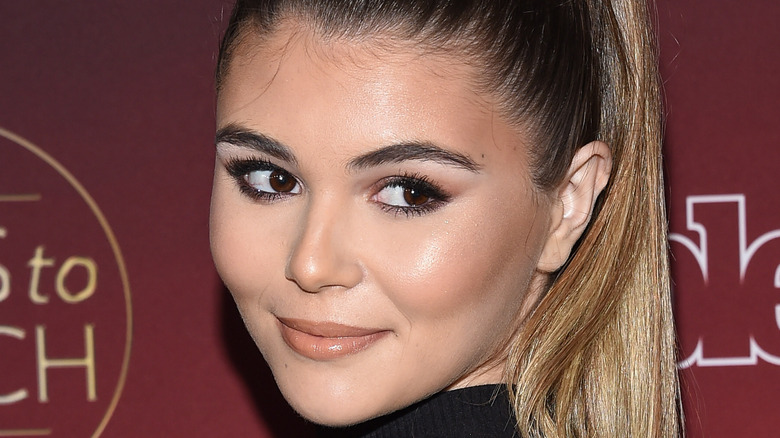 DFree/Shutterstock
Lori Loughlin and her husband Mossimo Giannulli were among fifty others that were tangled up in the college admissions scandal of 2019. Two years later, on December 28th, 2021, Loughlin was released after serving her 2-month sentence as a result of pleading guilty to claims, shortly followed by husband Giannulli who served a longer sentence as part of the plea (via Vanity Fair). While countless other celebrity families were implicated in the scheme, the Giannulli case was slightly unique given that their daughter Olivia Jade Giannulli has her own claim to fame.
Olivia Jade began her YouTube career in 2014 and has since grown to 1.83 million YouTube subscribers and 1.3 million Instagram followers as of publication. Olivia has been so successful that her net worth, AFTER the scandal and her parent's arrest, is estimated at $1 million according to Stylecaster. While the beauty guru took a nine month break from her career, returning on March 10th, 2019 to explain that while she is back she cannot legally address the scandal (via YouTube). Which, unfortunately, would not stop others from constantly addressing it.
Olivia Jade pokes fun at troll's typo to avoid addressing the college admissions scandal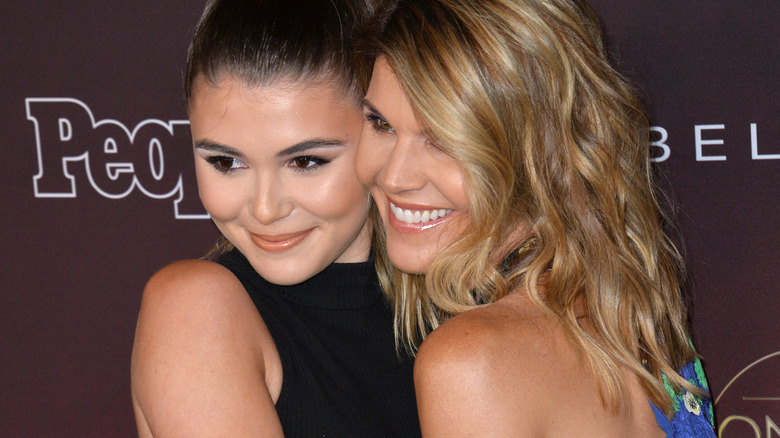 Featureflash Photo Agency/Shutterstock
Olivia Jade has since consistently returned to posting, although she has also consistently dealt with followers not dropping the scandal. Her comments sections are often scattered with hate speech. Recently, a troll attempted to bring it up by leaving a question, "How's collage," and instead of addressing it, Olivia chose to poke fun at the type and answer the question about her collaging instead (via TikTok).
Olivia is no stranger to people bringing up the scandal. The influencer even got called out by HBO reboot "Gossip Girl" when a reference in the show was made about Olivia Jade's regrowth of her following post-scandal, she couldn't help but address it in a TikTok, simply claiming, "No I didn't."
The beauty guru did attempt to address the scandal in a more serious setting during a visit to Jada Pinkett Smith's "Red Table Talk" where she urged, "I'm 21 and I feel like I deserve a second chance to redeem myself to show I've grown." Olivia has definitely been given a chance as her influencer career continues to boom, and apparently, she has now chosen to take a more playful approach whenever addressing the scandal.