Did Meghan And Harry Really Do This With The Authors Of Finding Freedom?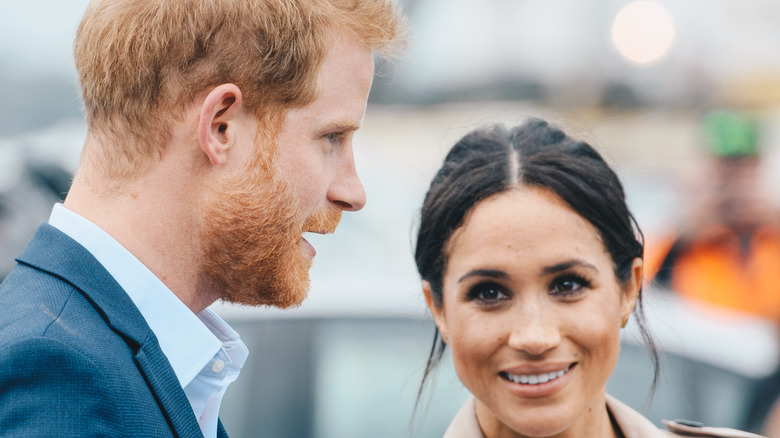 Shaun Jeffers/Shutterstock
"Finding Freedom," the unauthorized biography of Prince Harry and Meghan Markle, was released to major fanfare in 2020. Royal experts Omid Scobie and Carolyn Durand claimed they were given unprecedented access to the celebrity couple. As the Independent noted, they even followed up with an epilogue a year later that charted the next chapter. Among other things, Scobie and Durand detailed how the Sussexes dealt with Meghan's miscarriage, their ground-breaking Oprah interview, and lots more. Their sensational findings are based on hours of interviews with a variety of anonymous sources who are allegedly close to Meghan and Harry, as well as the wider royal family. 
However, despite the fact Scobie himself has frequently been described as "Meghan's mouthpiece," per Tatler, the Sussexes have always maintained that they had no part whatsoever in bringing "Finding Freedom" to fruition. Their legal team made it very clear, on several occasions, that Scobie and Durand do not speak for the couple and, further, Meghan and Harry "did not collaborate with the authors on the book, nor were they interviewed for it." Now, new evidence suggests that wasn't exactly the case.
Meghan and Harry may have cooperated after all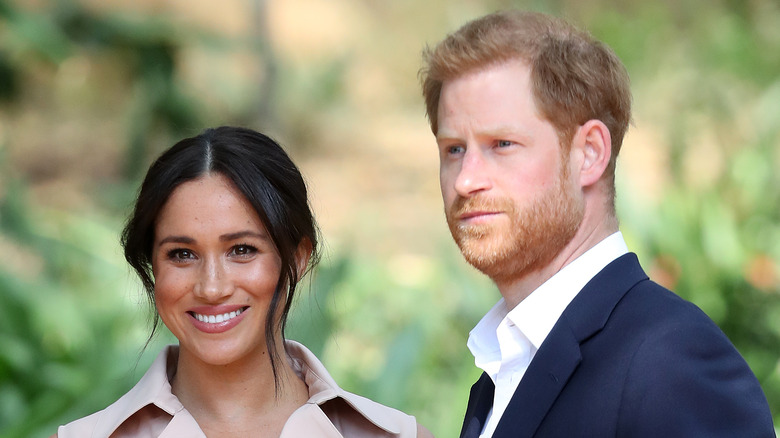 Chris Jackson/Getty Images
After years of claiming they had nothing to do with "Finding Freedom," Prince Harry and Meghan Markle have been forced to eat their words, after email exchanges shared with a British court confirmed they did cooperate, at least to a certain extent. OK! Magazine reported that Meghan apologized, in a witness statement given to the court of appeal, for forgetting emails she'd exchanged with then-press secretary Jason Knauf regarding a meeting with authors Omid Scobie and Carolyn Durand. Knauf confirmed Meghan and Harry had "authorized specific cooperation in writing" back in December 2018. Emails from Knauf to the royal couple detail how he advised them not to put the authors in touch with their friends. 
As Knauf explained, "Being able to say hand on heart that we did not facilitate access will be important." Harry responded, "I totally agree that we have to be able to say we didn't have anything to do with it." However, it was also noted that "giving the right context and background to them would help get some truths out there." The duchess subsequently clarified certain talking points with Knauf, including details about her strained relationships with certain estranged family members. Harry also stressed that his wife's struggles with the press, racism, and more should be made clear to whoever was writing their story. 
Meghan took issue with the publication of a private letter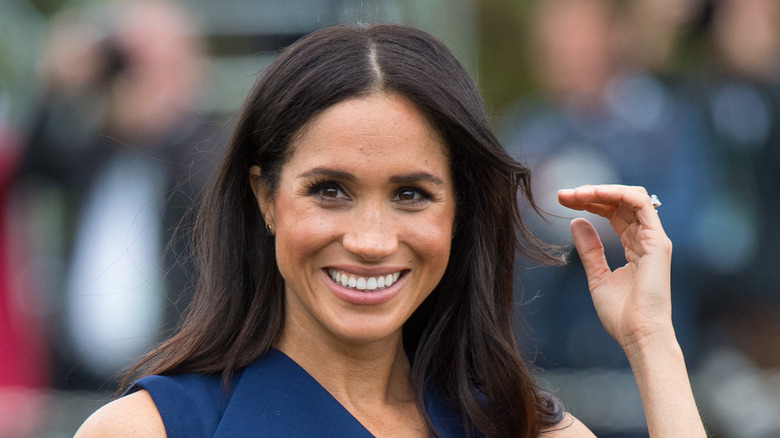 Pool/Getty Images
In her statement acknowledging the cooperation, Meghan Markle said, "I apologize to the Court for the fact that I had not remembered these exchanges at the time. I had absolutely no wish or intention to mislead the Defendant or the Court," per OK! Magazine. However, the duchess also clarified that most of the information had been requested by her former press secretary as far back as 2016, "when he had asked me for a timeline relating to my family to enable him to engage with the media on enquiries." She added, "It is also a far cry from the very detailed personal information that the Defendant alleges that I wanted or permitted to put into the public domain."
The former actress's main issue, as Express noted, is the sharing of a private letter written to her estranged father, Thomas Markle, in "Finding Freedom." As she explained, "Had I wanted to have my private letter shared in this book, as the defendant falsely claims, this clearly would have been an opportunity to do so." The duchess is suing Associated Newspapers Limited (ANL) for copyright infringement over the letter. Back in September, ANL shot back that the Sussexes had actually cooperated with authors Omid Scobie and Carolyn Durand. Given this latest revelation, it seems that may indeed have been the case after all.