Meghan Markle Just Revealed Prince Harry's Cringeworthy Catchphrase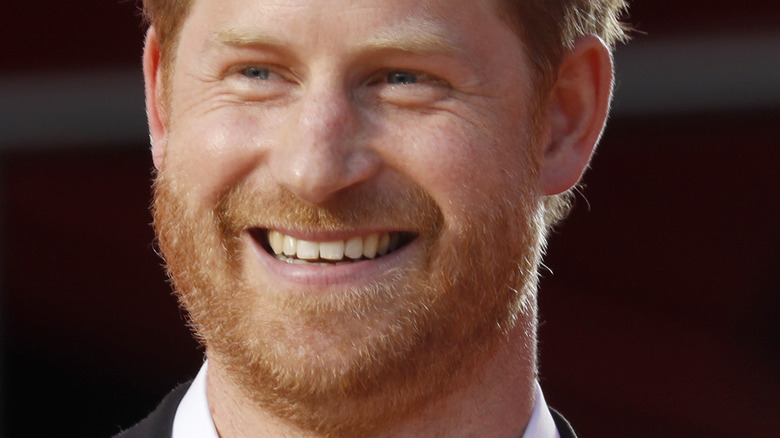 John Lamparski/Getty Images
Meghan Markle and Prince Harry have gone through an adjustment period since giving up their standing in the royal family. Because of the dramatic shifts in their lifestyle, it has been suggested that their ability to impact change on a global scale has lessened (via Twitter). However, the duo remains strongly dedicated to activism and making a difference in the world.
The Duke and Duchess of Sussex have come out in support of topics such as counteracting climate change and distributing COVID-19 vaccines across the globe. They haven't shied away from discussing American politics, either. It is speculated that Meghan became the first member of the British royal family to vote in an American presidential election last year, per Town & Country. She and Harry also promised to remain vocal after the election, per Insider, and they've stayed true to their word.
Since the couple's move to the United States, one of Meghan's signature issues is paid family leave. She advocated for it in an open letter to Congress shared via Paid Leave For All. "This is about putting families above politics," she wrote. Meghan is expected to be invited to speak at a bipartisan dinner hosted by Senator Kristen Gillibrand and attended by the women of the Senate, per the 19th.
Why are she and Harry so dedicated to these causes? The Duchess of Sussex recently shared her husband's catchphrase, which sheds some light on the importance of their activism.
Prince Harry says that "with great privilege comes great responsibility"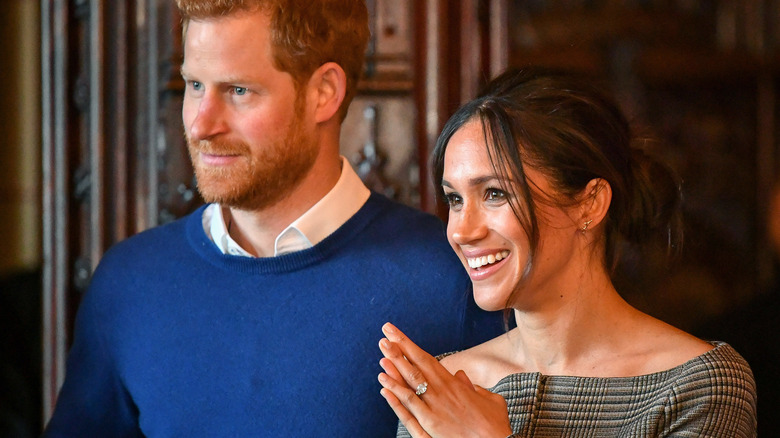 Wpa Pool/Getty Images
Meghan Markle continued to advocate for mandated leave during an appearance at The New York Times' DealBook conference on November 9. The Duchess of Sussex revealed that she'd taken to calling members of Congress to discuss the issue and laid out a pretty solid case for supporting the cause. "This is one of those issues that is not red or blue," she explained. "It sets us up for economic growth and success, but it also just allows people to have that very sacred time as a family" (via The New York Times).
During the interview, she also revealed Prince Harry's catchphrase, which appears to be a guiding light for the couple's decisions. "My husband always says, 'with great privilege comes great responsibility,'" Meghan said at the conference, via Page Six. Meghan added that she always strove to stand up for causes that she believed in, even before she led a privileged lifestyle. Her husband's saying is likely a good reminder, though.
Don't be surprised if the quote rings a bell. While it's not a dead-on dupe, it harkens back to the popular saying repeated by Spider-Man: "With great power comes great responsibility." The web-slinging hero and his Uncle Ben popularized the saying in the 1960s, but it's actually been around since the French Revolution and is attributed to Voltaire (per The U.S. Sun). No matter who coined the catchphrase, it serves a purpose in making the world a better place.