This Real Housewife Brought All The Drama In Ultimate Girls Trip Season 1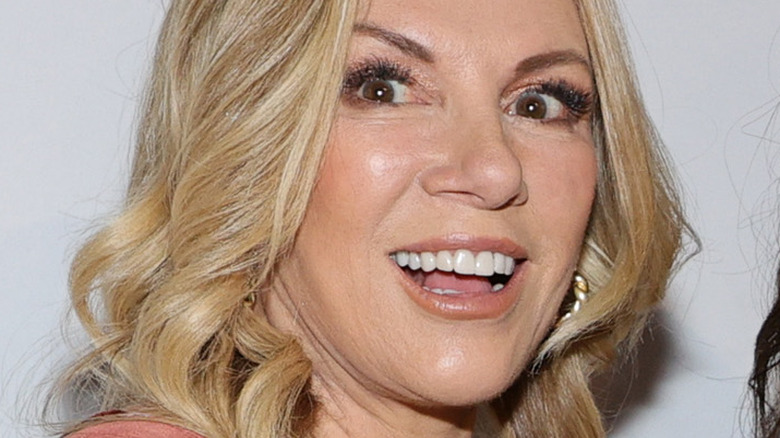 Jamie Mccarthy/Getty Images
2021 was a good year for "Real Housewives" franchise fans. Peacock answered everyone's prayers and gave the fans the ultimate crossover spin-off show they never knew they needed with "The Real Housewives Ultimate Girls Trip." The show not only handpicks and unites some of the classic, iconic, OG Housewives from every franchise, but it also throws them onto a plane and leaves them stranded on an island with nothing but their egos. What more could fans ask for?
On April 26, the cast of "Ultimate Girls Trip" Season 1 was revealed on Instagram, and fans instantly knew it would be a can't-miss season. The cast included Teresa Giudice, Cynthia Bailey, Ramona Singer, Luann de Lesseps, Kyle Richards, Kenya Moore, and Melissa Gorga. Each of these ladies has had their fair share of drama during their long tenures in their franchises. 
With the show's first season set to premiere on November 18, fans are eagerly awaiting to see if it will be as explosive as they hope — and Melissa Gorga has dropped some hints about a certain cast member in particular.
Ramona Singer is at the center of all the drama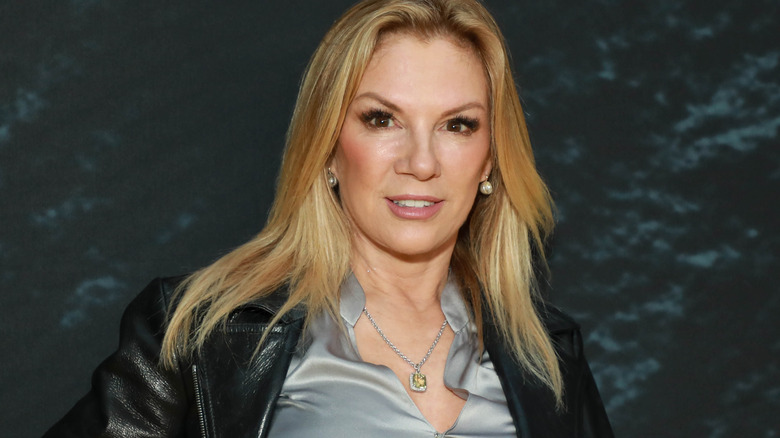 Jason Mendez/Getty Images
Ramona Singer is an enigma of the "Real Housewives" franchise. To watch her is to either hate her or love to hate her. When Ramona was announced as a cast member of "The Real Housewives Ultimate Girls Trip," fans instantly knew she would rub people on the island the wrong way. On October 11, Peacock dropped the much-anticipated trailer for the show — and it seemed that assumption was right.
Fans got an even closer scoop when Melissa Gorga dished about "Ultimate Girls Trip" to Entertainment Tonight and addressed the trip's tension. Melissa shared, "A couple [of] times I had to step in and say, 'Ramona, I'm gonna need you to behave today. Ramona, I'm gonna need you to act properly today.'" And Gorga wasn't alone.
Kenya Moore has her own "Real Housewives" reputation, and many consider her the Ramona of Atlanta, constantly getting caught up in the drama and calling people out. Of course, it's only natural that the two would clash. Kenya shared her take on Ramona with Page Six, explaining, "In the beginning, she just seemed to be very rude. She cursed at me within 30 minutes of meeting her." That sounds pretty on-brand for Ramona, but Kenya added, "I'm not going to get along with someone who is just so blatantly disrespectful. Maybe she doesn't know my street cred, but she found out." Fans can't wait to see just how the drama will unfold on the show.