What Does The Queen's Recent Injury Mean For Future Public Appearances?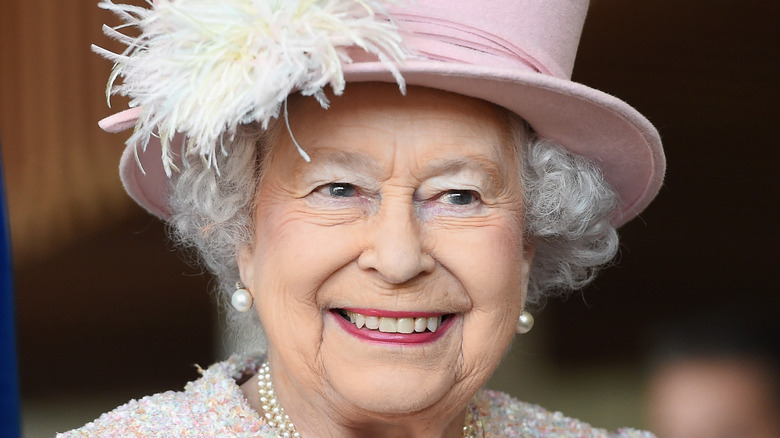 Stuart C. Wilson/Getty Images
Queen Elizabeth II's health has been a great concern over the last month. In mid-October, the queen was seen with a walking stick at two public events just days apart — first, when she used a cane for assistance entering a service at Westminster Abbey and when speaking at the opening of the Welsh parliament. Later, the queen was hospitalized for one night for undisclosed reasons, other than "preliminary investigations." More concerns arose when she canceled a planned trip to Northern Ireland, as well as her appearance at the COP26 climate summit in Glasgow, after doctors ordered her to rest for the next few weeks, according to CBS News.
However, the queen had planned to attend a service Britain's Day of Remembrance Day on November 14, the day the U.K. honors their fallen soldiers — but she had to bail out at the last minute due to a back sprain that is said to be unrelated to her recent health issues, according to the Daily Mail. How will this sprain affect her upcoming duties?
Queen Elizabeth may need a scaled back schedule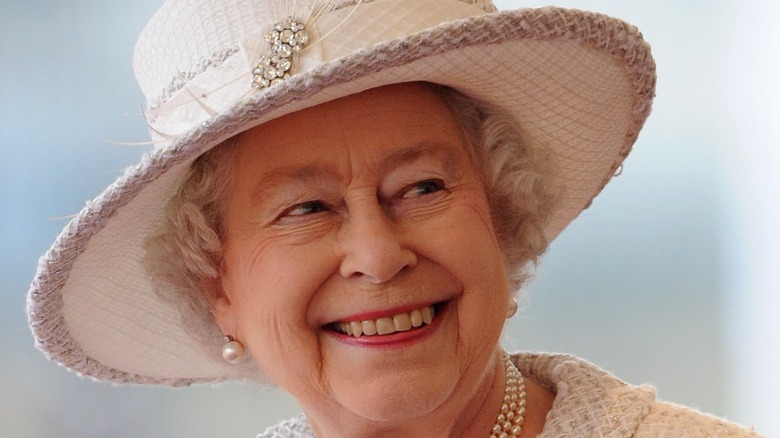 Wpa Pool/Getty Images
When Queen Elizabeth pulled out of attending Remembrance Day services on November 14 due to her injury, it was only two hours before she was supposed to appear. Per an official statement (via the Associated Press), "The queen, having sprained her back, has decided this morning with great regret that she will not be able to attend today's Remembrance Sunday service at the Cenotaph. Her Majesty is disappointed that she will miss the service."
While royal experts believe the monarch will still make appearances and continue her royal duties, it doesn't look like it will be at the same pace she had been keeping. "I firmly believe the public won't see her out and about as much," a source told the Daily Mail. "That said, she will still be visible, carrying out less taxing engagements within palace walls."
Royal biographer Penny Junior was just happy the queen was listening to her doctors. "Clearly she must follow the advice and get herself well," Junior said (via The Daily Mail). "It's not surprising because she is 95. We're so used to seeing her out and about and looking years younger than she is that I think we've been lulled into thinking she can go on at this kind of pace forever. Clearly she can't."