How Diana The Musical Is More Like A Circus Than A Serious Play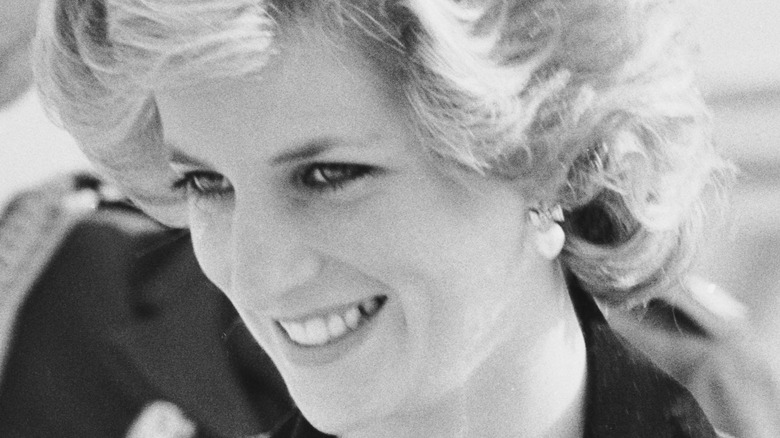 Express/Getty Images
"Diana: The Musical" was immediately controversial in the same manner any fictional property chronicling the life of the titular royal is. But the show, which debuted on Netflix prior to opening on Broadway, had the dubious honor of being equally reviled by critics and audiences alike. Managing just 12% on reviews aggregator Rotten Tomatoes, "Diana: The Musical" was succinctly described by The Spectator as "two hours of 'whaaaaaat?' and pinching yourself that this is really happening," while The Guardian argued it's "the year's most hysterically awful hate-watch." 
Netflix viewers were similarly unimpressed, per The Irish Sun, with some even decrying the show as a "hate crime" against the royals. As one user claimed, "IT'S OFFICIAL: 'Cats' is no longer the worst filmed #musical." Another argued the show "feels like it came from a place of immense privilege," with little to no concern for the suffering inflicted upon the late Diana, played by Broadway stalwart Jeanna de Waal. The opening was repeatedly postponed but now it's playing proper, audiences are flocking to see the wild show — and behaving accordingly.
Diana the Musical boasts plenty of audience participation
According to a report by the New York Post, at a recent showing of "Diana: The Musical," an audience member shouted out "F*** off!" at the actor playing Prince Charles right in the middle of the show. Other patrons were shocked, with many of them gasping, but such behavior is fast becoming commonplace at the Longacre Theatre, where the musical is playing. Although "Diana: The Musical" was clearly intended to be taken seriously, considering it details the sad life story of Princess Diana, who suffered under the paparazzi glare before being killed in a devastating car crash while fleeing from them, its silly lyrics and over the top tone has instead turned the show into the must-see camp event of the year. The audience member's exclamation came after Charles told Diana, "The only thing you've ever done is marry me!" in a soap opera style outburst. 
"The Crown" also documents the relationship between the royal couple, but Charles is portrayed as a complicated person with his own issues while, here, he's a pantomime villain right from the outset. Audiences for "Diana: The Musical" are becoming increasingly rowdy as word spreads about the musical's nuttiness, reportedly snapping their fingers and "ooh-ing" and "ah-ing" in support of their heroine. Mentions of Prince Harry, meanwhile, earn a big reaction while Prince William gets nothing. A couple guys were spotted taking tequila shots during the intermission but, by the sounds of it, they really needed them.