The Real Reason Law & Order: Los Angeles Got The Axe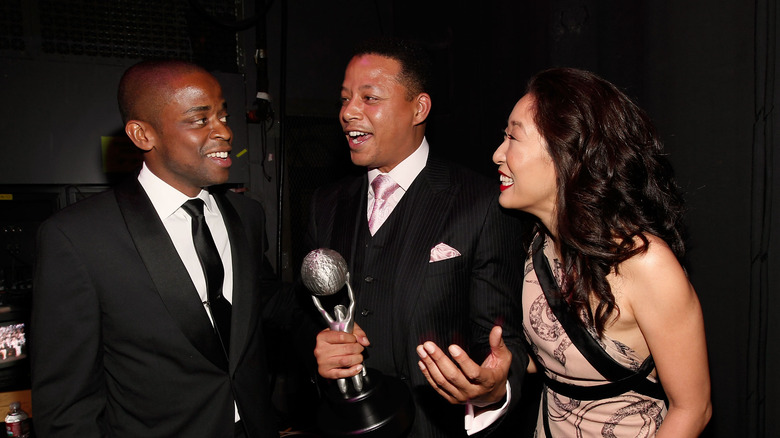 Christopher Polk/Getty Images
"Law & Order" is a New York institution. In many ways, "Law & Order" strives for authenticity: It has a penchant for casting New York City-based actors, and it also made history when it became the first show back to film entirely in New York City (via Deadline).
When "Law & Order" first went to series back in 1990 — well before "Sex and the City," "Girls," "Seinfeld," or any of the other many shows that would eventually come to film in the Big Apple — shows would mostly fake their New York City backdrops, instead opting to film in Los Angeles.
"You get glimpses of the buildings through windows," Joseph Stern, one of the show's former executive producers, told the New York Times in 1992 (via Insider). "And you know you can't be any place else. And you're always hearing the city. The traffic. The voices. The cops have a New York accent."
In addition to this added authenticity, "Law & Order" made it easier for shows to film there going forward. While it was affordable for movies to film there, it wasn't yet for TV shows — that is, until "Law & Order" creator met with the union heads in 1997 (via Mental Floss). "Hey guys, 90 percent of the wealth is better than no bread at all," Wolf told them. As of 1997, "Law & Order" had already brought $200 million to New York City's economy — and probably exponentially more by now.
Why Law & Order: Los Angeles wasn't a hit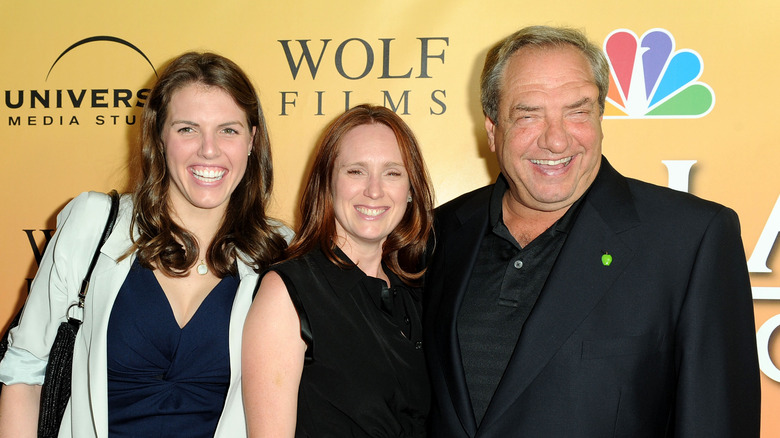 Alberto E. Rodriguez/Getty Images
Since its inception, "Law & Order" has spawned a number of spinoffs, including "Law & Order: SVU", which has since surpassed its predecessor in its series run (via Deadline).
But not everything "Law & Order" touches turns to gold. "Law & Order" is a New York institution, and it's hard to imagine the show taking place anywhere else. And yet that's exactly what executive producers attempted — like so many New Yorkers before it — with "Law & Order: Los Angeles".
In September 2010, "Law & Order: LA" debuted to an impressive 10 million viewers (via Vulture). But over the course of eight episodes, viewership began to drop; it was pulled from the air until April 2011, during which time Wolf made some changes to the series. Unfortunately, these changes didn't convince viewers to stick with the show and it eventually was canceled.
"'Law & Order: LA' I think we just didn't get it off the ground right," Bob Greenblatt, former NBC chairman, said in May 2011, according to Futon Critic. "It was put on the schedule without a pilot last fall before I arrived. There was all kinds of chaos going on: the show did well then it was taken off. In a different scenario, that might have worked better, but we just thought it wasn't a strong enough player to continue into next season."
At least we'll always have New York.