Did Meghan Markle's Court Apology Hurt Her Reputation?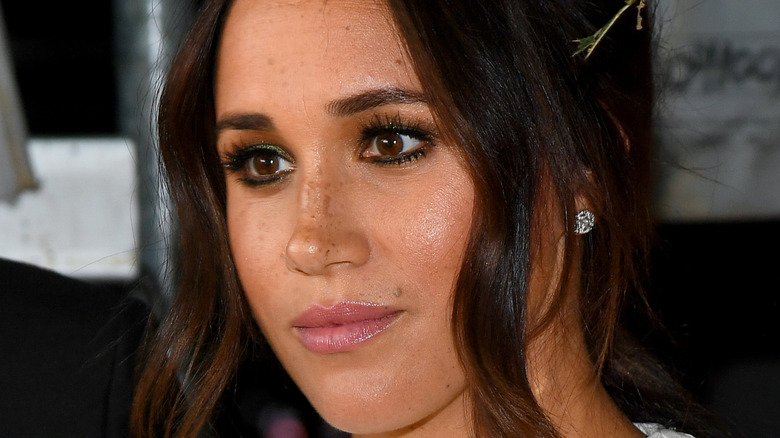 Kevin Mazur/Getty Images
In 2018, Meghan Markle wrote an incredibly personal letter to her father, Thomas Markle, asking him to stop talking to the media. Then, according to CBS News, parts of this private letter from Meghan to her father were published by a British tabloid called the Mail on Sunday. Meghan then sued Mail on Sunday's publisher, Associated Newspapers Ltd., for privacy and copyright infringement. Meghan's two-year court battle with Associated Newspapers Ltd. seemed to end in February when the courts ruled in Meghan's favor, claiming that the publication of her private letter did, in fact, infringe upon her privacy and copyright, per The Guardian. However, Associated Newspapers Ltd. challenged that verdict with an appeal that was heard at a British court earlier this month.
According to CBS News, Associated Newspapers Ltd. claims that Meghan drafted the letter with the understanding that it could be published by the media and even communicated this fact to her former communications secretary, Jason Knauf. While denying she knew that the letter would be leaked, Meghan did apologize to the court for being misleading about the fact that Knauf provided information about her to authors of her unauthorized biography, "Finding Freedom," with her consent. Prior to that point, she had denied the fact that she contributed any information about herself to the book, but new evidence proved that this contact took place. This apology to the court, according to royal experts, could hurt her reputation.
Experts claim that Meghan's court apology has ruined her reputation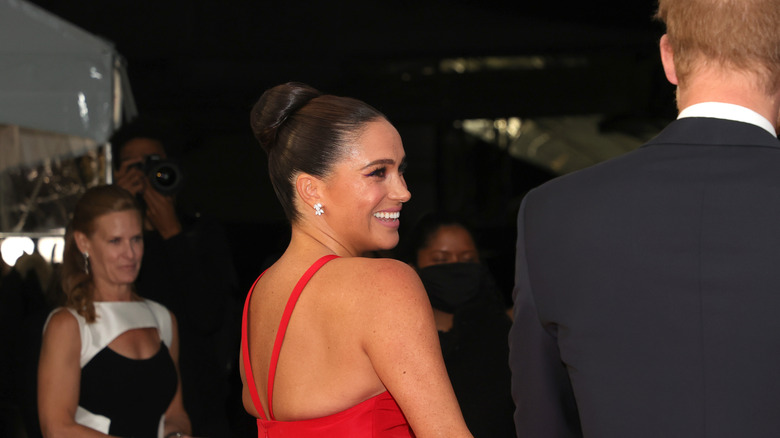 Dia Dipasupil/Getty Images
As soon as Meghan Markle issued her apology about previously denying the fact that she contributed any information to the "Finding Freedom" biography after it was revealed that she had indeed briefed her staff about the book, royal commentators began wondering if her alleged lies and forgetfulness were beginning to hurt her reputation. 
"I mean, some commentators are saying that this is really the end of Meghan's credibility," royal commentator and reporter Angela Mollard said during an appearance on the Sunrise television show, per Express. "So what's happened is we know that Mail on Sunday has challenged the court ruling that they breached her privacy. There's new text messages between her and her former Communications Secretary which show two things. One that she contributed to the Finding Freedom book and secondly that she asked her Communications Secretary to help her write the letter she wrote to her father which is the basis of this case." These actions, according to Mollard, prove how "manipulative" the actress has been.
On the other hand, women's rights activist Dr. Shola Mos-Shogbamimu defended Meghan in her article in the Independent, writing that she was not in danger of losing her credibility. Instead, the bigger worry is how her apology will impact the initial verdict reached by the court in Meghan's case against Mail on Sunday. A verdict on the appeal has yet to be announced.