Here's What Karlie Kloss Studied At School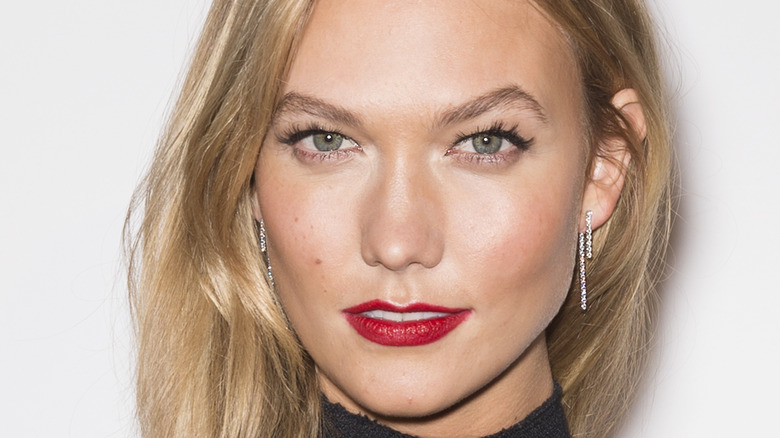 Ovidiu Hrubaru/Shutterstock
Supermodel Karlie Kloss was discovered at a mall in St. Louis, Missouri, when she was a young teen. At the time, Kloss was walking in a local benefit runway show to help raise money for a friend with cancer, per Models. She signed with Elite Model Management shortly thereafter and has been gracing fashion shows, magazine covers, and billboards ever since. The 28-year-old worked steadily as a model for several years before rocketing to stardom as a Victoria's Secret Angel. Kloss worked with the brand from 2013 until 2015, when she decided to swap her VS angel wings for school supplies and a college degree (via the Daily Mail).
At the time, Kloss' announced retirement from Victoria's Secret and pivot toward educational prospects were unexpected moves. She was at the top of the world in 2015 — not only was she one of the most famous supermodels, but she was also BFFs with Taylor Swift and had just launched her Kode with Klossy organization (via People). Since Kode with Klossy was designed to help women and non-binary individuals learn how to code, many of Kloss' fans assumed she planned to study computer-related subjects at school.
When Kloss was accepted at New York University in 2015, however, her area of study encompassed much more than the subject of computer science. Here's what Karlie Kloss studied at school.
Karlie Kloss studied at NYU's Gallatin School of Individualized Study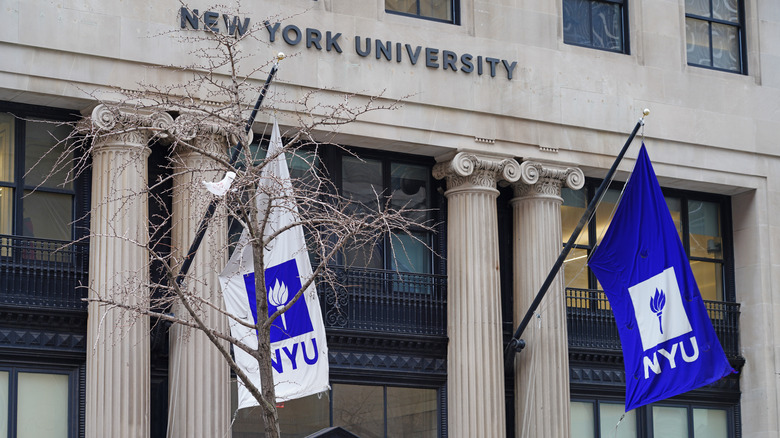 EQRoy/Shutterstock
In 2015, Karlie Kloss enrolled at New York University (NYU)'s Gallatin School of Individualized Study, a small college within the larger university that's designed to provide students with the ability to create their own individualized programs based on their academic and personal interests, per ABC News. Actors Dylan and Cole Sprouse also attended the Gallatin School of Individualized Study at NYU, though they graduated before Kloss showed up.
So, what did Kloss study at the prestigious school? According to Self Magazine (via ABC News), Kloss tackled a variety of subjects. "I want to study computer science. I want to study psychology. I'm fascinated by space. I want to study art history," she said at the time. A feature for E! Online stated that Kloss also enrolled in a class on the political history of feminism during her time at NYU, as she's always been an outspoken feminist and supporter of female-led causes.
Though we weren't able to discern whether Kloss finished her degree at the Gallatin School, we did discover that fellow supermodel Christy Turlington encouraged Kloss to attend the school in the first place. Turlington, as noted by The New York Times, even wrote Kloss' letter of recommendation!