What Was Meghan Markle Really Like Behind The Scenes Of The Ellen DeGeneres Show?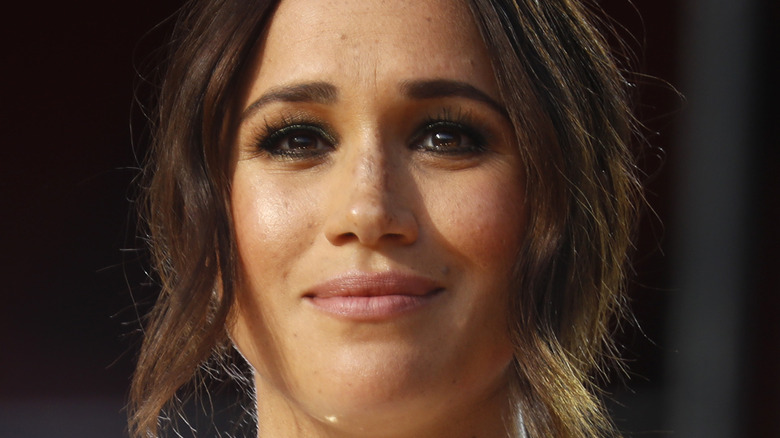 John Lamparski/Getty Images
On Wednesday, it was revealed that Meghan Markle would be appearing on the Thursday, November 18 episode of "The Ellen DeGeneres Show." This will be the first time that Markle will be appearing on the show and only the second time she has said yes to a television interview in 2021, with the first being her interview with Oprah Winfrey alongside Prince Harry in March. A sneak peek of Markle's interview on "The Ellen DeGeneres Show" showed the Duchess of Sussex revealing several intimate details about her life before becoming a member of the royal family (via Youtube). 
Markle spoke about driving on to the Warner Bros. lot for auditions and how the security guards would always tell her to "break a leg," per People. The Duchess of Sussex also told DeGeneres and the audience about her quirky old Ford Explorer Sport and broken drivers' side door that forced her to enter her car by climbing through its trunk.
Prior to appearing on DeGeneres' talk show, Markle had already formed a friendship with the comedian, dating back to the time DeGeneres randomly persuaded her to adopt her first dog at a dog shelter, as Markle recounted to Best Health. From that point on, the pair (who are now neighbors) have maintained a friendship that has even included DeGeneres coming to Markle's defense when she's been scrutinized by the public, per People.
Sources claim that Markle was a fun and sweet presence behind the scenes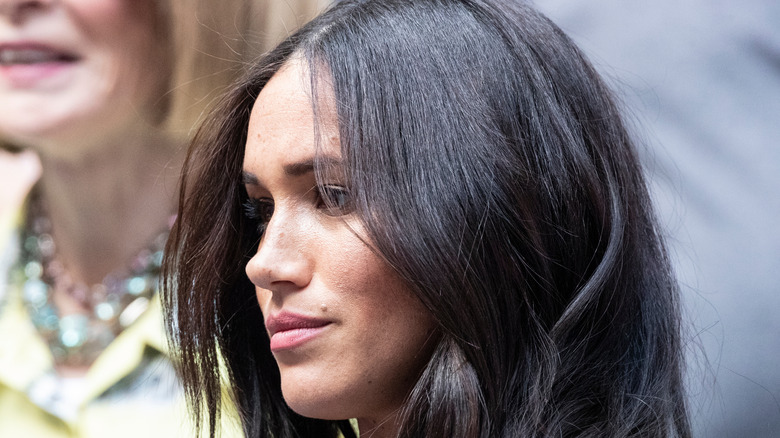 lev radin/Shutterstock
When she wasn't in front of the cameras on "The Ellen DeGeneres Show," inside sources claim that Meghan Markle was a fun, sweet, and authentic presence on set. An inside source told Page Six that Markle appeared to be "incredibly relaxed and fun and showed a whole different side to herself." The source also revealed that the audience had no idea that Markle would be a guest on the show and that they "laughed a lot" during her appearance. 
Markle's friend and makeup artist Daniel Martin, who helped her prepare behind the scenes for her appearance on "The Ellen DeGeneres Show," also spoke to People about Markle's unique presence on set. "We were backstage the entire time," Martin told the publication. "It's really fun and Ellen really pulled out Meghan's goofy, funny side, which everyone will be able to finally see."
However, some spectators across the pond aren't as thrilled about Markle's interview with DeGeneres. Angela Levin, royal expert and author of "Harry: A Biography of a Prince," told The Sun that Markle was merely putting on a performance. "I think the palace dreads everything she says because she can be so rude," Levin said. "Meghan was acting that everything was wonderful and so funny and isn't she sweet and a bit shy. And it's not going to work really. She's trying to be a really natural ordinary girl. She's desperate for publicity, desperate for people to watch and see her."