Donald Trump Claims He Lost This Whopping Sum During His Time As President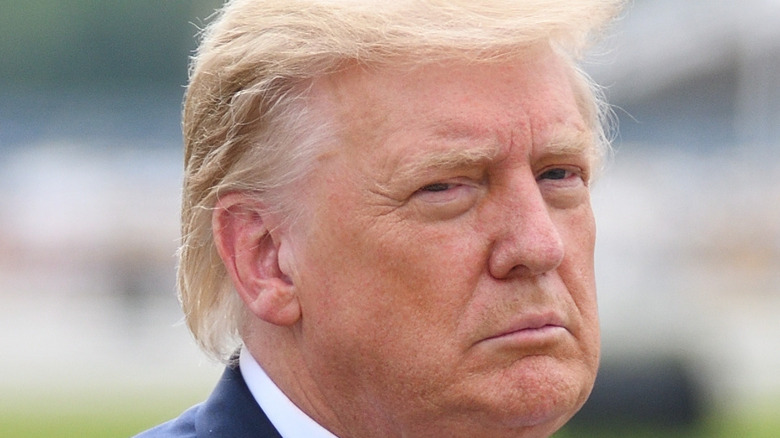 Evan El-Amin/Shutterstock
Even before stepping into the White House, Donald Trump was well-known for his wealth, but now, he has shared how much money he lost while serving as the president of the United States.
In October 2018, The New York Times wrote that Trump was a millionaire by the time he turned eight, and his overall net worth was said to be around $3.1 billion (via CNBC). Six years later, the number is now down to $2.5 billion, which, for the first time in 25 years, bumped Trump off of Forbes' 400 list of America's richest people.
There is also debt to keep in mind. According to Forbes, Trump should be focused on figuring out how to pay the "hundreds of millions of dollars in debt" that will be due in the upcoming years. And the person who would normally help him figure this out, Allen Weisselberg, is dealing with charges such as conspiracy, grand larceny, and fraud.
'I expected to lose a lot of money,' Donald Trump said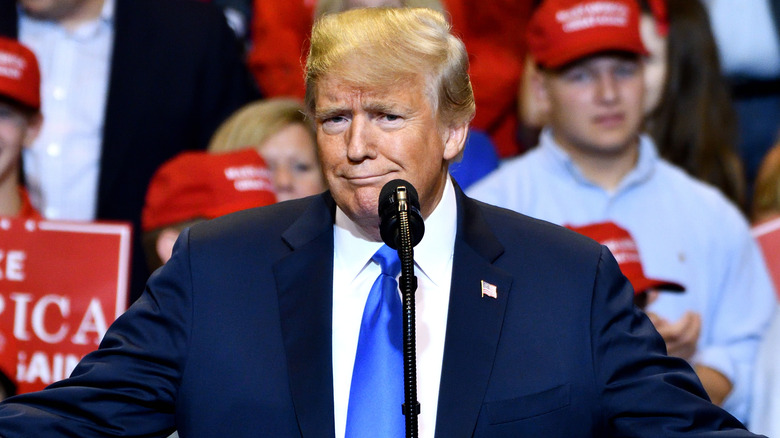 Evan El-Amin/Shutterstock
The U.S. president's annual salary is set at $400,000 (via govinfo.gov), yet when Donald Trump was in office, he stated that he lost billions of dollars.
In a recent interview, MyPillow CEO Mike Lindell said that Trump was the type of politician who would "have the people's back." Trump continued the conversation by pointing out Democrats who make decisions that lead to them making money. "Look at the money they make," he said. "They're full time politicians: [Nancy] Pelosi and all these people, [Maxine] Waters, [Barack] Obama ... I expected to lose a lot of money. I lost billions. I expected that. It was okay" (via Newsweek).
While many hear Trump's name and think of hotels, there has been trouble in that sector, as well. For example, Trump said his flagship hotel in Washington D.C. earned him over $150 million while he was serving, but it actually lost more than $70 million, as reported by CNBC.