Why Rupert Murdoch Is Offering Harsh Advice To Donald Trump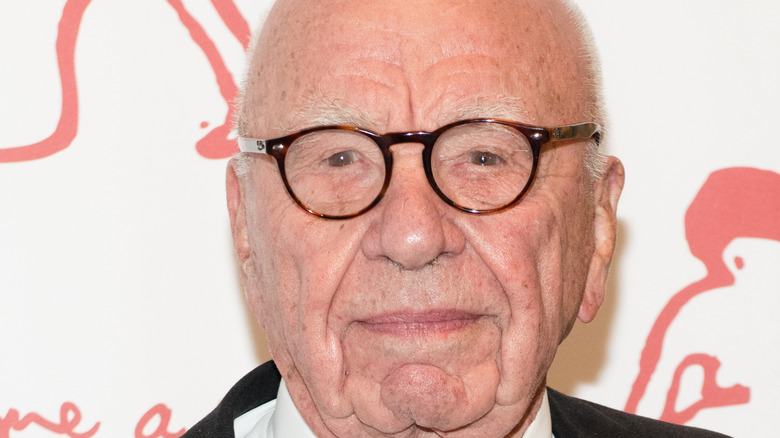 Noam Galai/Getty Images
Rupert Murdoch and Donald Trump seemed to form a close relationship in recent years, with the media titan playing a big role in helping to get Trump elected in 2016. However, sources have said that their relationship was more out of necessity than an actual friendship. While Trump benefitted from all of the air time he received on Fox News, Murdoch had access to the White House when his network was under federal investigation regarding sexual harassment allegations (per The Guardian). In fact, one source claims that Murdoch actually "hates" the former president. "That's where the money comes from ... Would Rupert Murdoch have an alternative to that, that would supply that much money? Rupert hates Donald Trump, hates him, but Rupert loves money. Those are two warring things," explained author Michael Wolff (per Independent).
Whatever kind of relationship the two men forged since Trump's election in 2016 started to erode during the 2020 election. Murdoch was reportedly unimpressed with Trump's handling of the Covid-19 pandemic and privately predicted Joe Biden would win in a landslide (per Daily Beast). And on election night, sources told Wolff that Murdoch approved of Fox News being the first network to call Arizona for Biden. Trump did go on to lose on the election but has been fixated on claims it was stolen. Now Murdoch has some advice that the former president likely won't appreciate.
Rupert Murdoch thinks Donald Trump needs to get over losing the election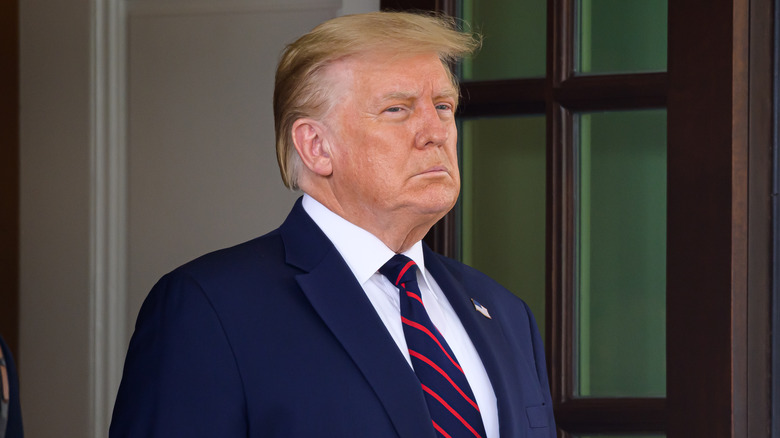 noamgalai/Shutterstock
Rupert Murdoch believes that Donald Trump needs to move on from losing the 2020 election, and that if he doesn't it can harm the Republican party. "The current American political debate is profound, whether about education or welfare or economic opportunity. It is crucial that conservatives play an active, forceful role in that debate, but that will not happen if President Trump stays focused on the past. The past is the past, and the country is now in a contest to define the future," Murdoch said at the annual meeting of shareholders of News Corp. according to Deadline.
And according to multiple sources, Murdoch is worried about how the future of his empire — and family — after allowing Fox News to become a platform for Trump during his four years in office. Two of his grown children, James and Elisabeth, are staunch Democrats who "can't abide" by their father allowing one of his networks to support Trump. The political divide has reportedly fractured the Murdoch family, which troubled the mogul "because he was a man wholly focused on his legacy, on the family. And that's not there anymore," Michael Wolff told Der Spiegel (per Independent). "I think it's very sad for him. But you know, what does he feel? I don't know. He doesn't speak to me anymore."