Did Meghan Markle Really Get Compared To This Simpson's Character?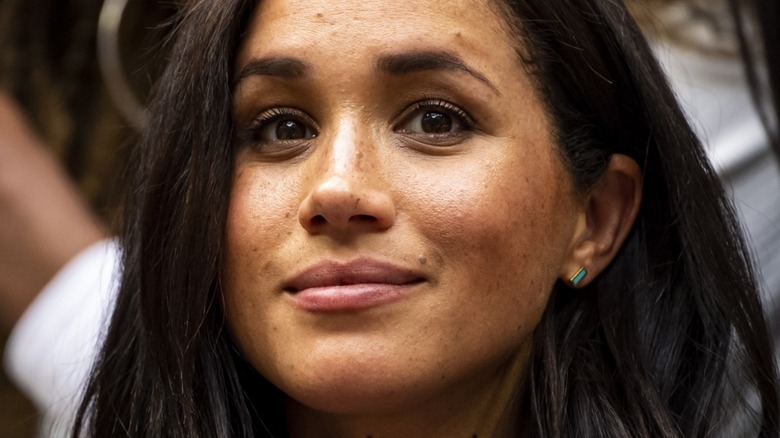 Tpn/Getty Images
Meghan Markle's not-really-a-surprise appearance on "The Ellen DeGeneres Show," was, thankfully, a far cry from that bombshell Oprah interview last spring. Per Fox News, Ellen managed to keep things on the lighter side, for the most part, with Markle sharing an anecdote about the time she and Harry had one-last secret Halloween date before going public with their relationship as well as revealing that her kids weren't all that into this past year's Halloween festivities. The Duchess of Sussex also offered up a fairly relatable story about driving an old beater whose driver's side door didn't work and the gymnastics that were involved with her having to exit from the rear of the car instead.
One of the highlights of the show involved a story of Markle's about something else we've all experienced: a very bad hair day, or rather, a whole series of these days that lasted until an unfortunate haircut grew out. Apparently that haircut made Markle resemble a certain cartoon character -– but no, it wasn't her current haters comparing the duchess to a clown. Instead, The Daily Star reveals that it was her long-ago schoolmates who supplied this analogy.
Markle's haircut made her look like Krusty the Clown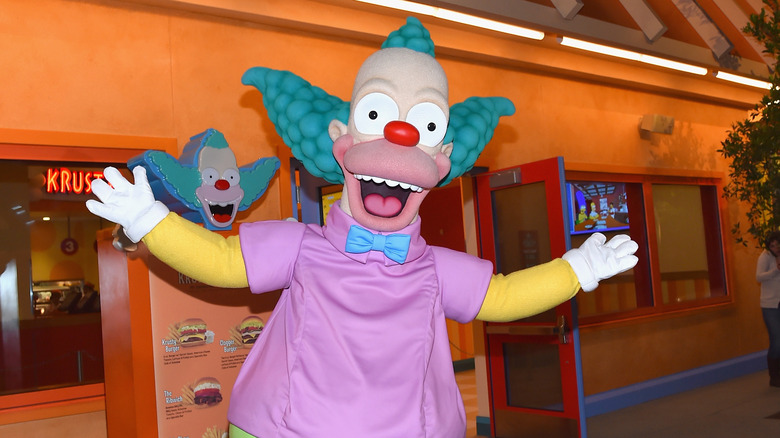 Alberto E. Rodriguez/Getty Images
Markle told Ellen that as a teenager she was really into the movie "Four Weddings and a Funeral," particularly the character played by Andie McDowell. "All I wanted was that perfect little curly haircut," she said, so she went out and requested same from her local beauty parlor. At first, she was thrilled with the results, but a short while later, as is so often the case with haircuts, things weren't looking so good.
As was evident from an old photo Markle displayed, once her hair grew out a bit, the curls started turning to frizz. As she said, nobody warned her that her "ethnic hair" wasn't going to behave in quite the same way that McDowell's did. When Markle revealed her new 'do at school, her classmates were about as diplomatic as teens tend to be. In other words, rather than telling her that she looks great, Markle admits to The Daily Star "they said I look like Krusty the Clown from The Simpsons!" She called the incident "a real bummer," but perhaps she might have done better to channel her inner Krusty and tell those teasing kids to "Put a sock in it!"