The Real Meaning Behind Adele's Love Is A Game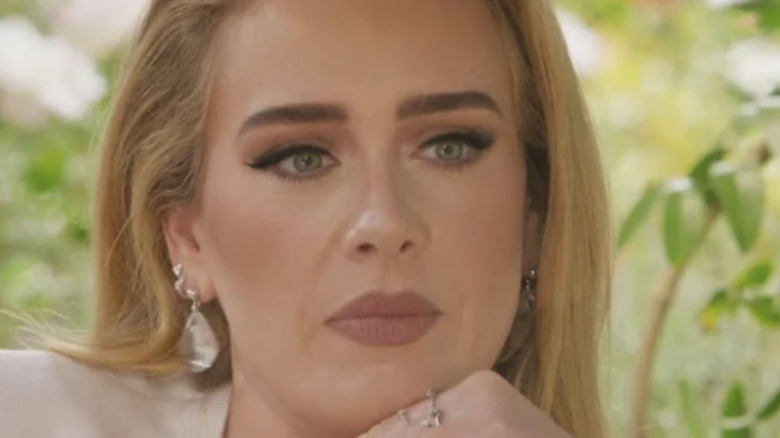 CBS
Well, it's happened. Adele has broken the internet along with a handful of hearts and finally dropped her anxiously awaited new album "30" on November 19, 2021. Everyone has certainly had time to mentally and emotionally prepare for the drop, although many fans have hardly recovered from the "Easy On Me" single, let alone prepared themselves for an entire slew of heart-breaking songs. Fans have watched Adele face a rollercoaster of a couple of years. With the lows of coping with a very public divorce, but then the highs of seemingly falling back in love again. 
Adele and current boyfriend Rich Paul were first spotted in July 2021 (via The Sun). The couple have since been more open and public with their relationship, and they even went Instagram official in September, 2021 sharing a happy photo-booth shot at a friends wedding (via Instagram). With Adele seeming super loved up, the shift quickly went from people eagerly wanting to analyze her lyrics and link them to her divorce to people wanting to dissect and find any intel on her new love. Enter track 12, "Love is a Game."
Adele's Love is a Game is all about new loves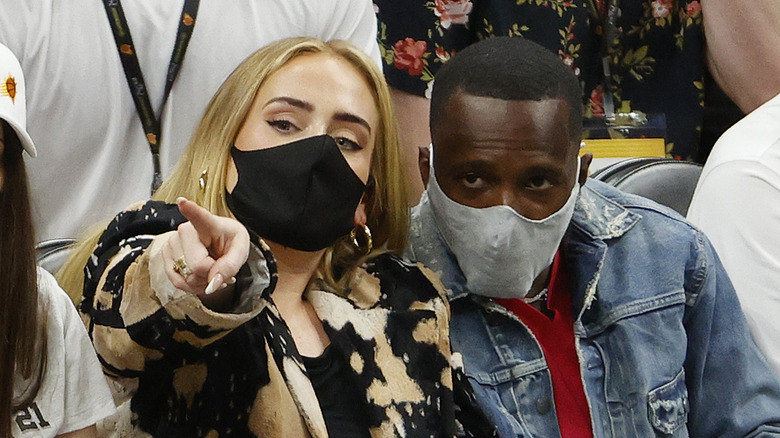 Christian Petersen/Getty Images
When it comes to her albums, Adele pays attention to each and every detail. So, it was definitely not a coincidence that the final track on the album is dedicated to the most recent track of her life — finding love again. 
Track 12 "Love is a Game" was co-written with Inflo and was performed during Adele's "One Night Only" concert that aired with her Oprah Winfrey interview (via Stylecaster). Adele opened up about boyfriend Rich Paul in the interview and shared that this was the first time she felt she "loved myself and been open to loving and being loved by someone else" (via Buzzfeed). According to Stylecaster, she also explained how she'd gotten better at the "game of love" when discussing him, if that weren't enough to link the song to him — the lyrics certainly do. 
"Love is a Game" is a song that explores being open to finding love again, and playing the game that comes with it, "Love is a game for fools to play/And I ain't fooling" (via Rap Genius). While performing the song live, Adele blissfully shared "you can't control bloody anything. So just go with it, sit with it, have a laugh, and enjoy all of it" (via Elle).
"I can love, I can love again" the outro to the song and the album ends on a high note that restores hope and faith in love after all the heartbreak that came before.