Thomas Markle Says This Should Happen To Meghan Because Of The Ellen Interview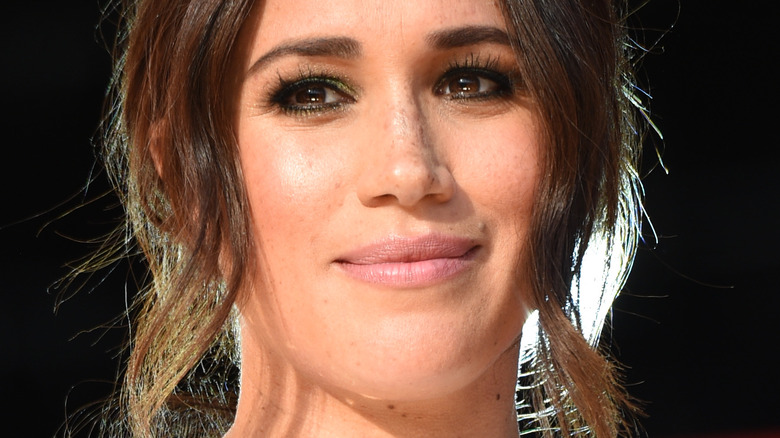 Kevin Mazur/Getty Images
Meghan Markle's ongoing feud with her father has been publicized to the point of public knowledge. The pair have been on the outs for some time now, and the media spotlight has been on them every step of the way. Most recently, Thomas Markle responded to his daughter's interview with Ellen DeGeneres, calling for her to be stripped of her royal title. 
Meghan's November 18 appearance on "The Ellen DeGeneres Show" included clips of her talking about life since leaving the royal family, via The Washington Post. She also opened up about her and Prince Harry's life in California and updated followers on their lives as parents to young children. Praising the lifestyle and weather in their new home state, she said, "But we're just happy." She went on to share that Archie "loves being a big brother."
Unlike in Meghan and Harry's infamous interview with Oprah Winfrey, Meghan took a more relaxed, playful approach to her time with DeGeneres. Still, the interview did have its more serious moments, including Meghan's discussion of her dedication to promoting paid parental leave in the U.S. "Everyone knows how hard it is in those first few weeks, if not months, to be together as a family. And the fact that we don't offer that here is something now as a mom of two I will do everything I can to make sure we can implement that for people," she said to DeGeneres. But apparently, her father wasn't a fan of her comments.
Thomas Markle responds to Meghan's Ellen interview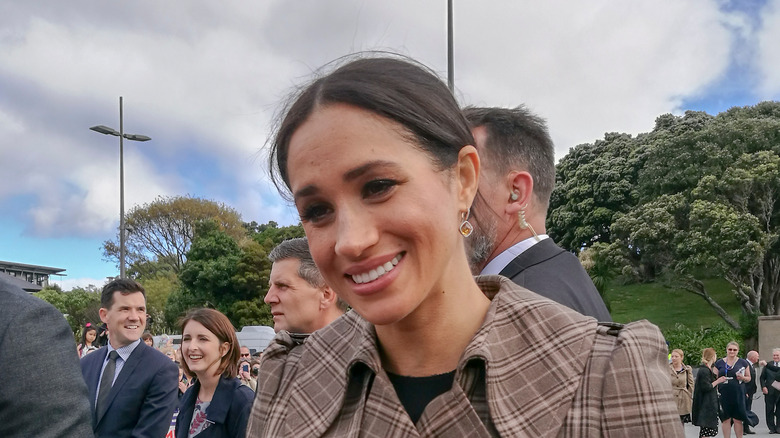 Natalia Ramirez Roman/Shutterstock
For his part, Thomas Markle was not a fan of Meghan Markle's appearance on "The Ellen DeGeneres Show." Speaking with The Sun, Thomas said he was "embarrassed" after watching the episode of "Ellen" and called the appearance a "stupid stunt." "She insulted the queen, the royal family, and the British people," he added. "She made a complete fool of herself and should lose her title. I love my daughter, but her performance was ridiculous." 
The TV appearance was Meghan's first interview since her candid talk with Oprah Winfrey, which featured one bombshell after another. Along with sharing stories of alleged mistreatment and prejudice from members of the royal family, Meghan also told Oprah that she reached a point of having suicidal thoughts, and the royals reportedly didn't help her, per CNN. In her appearance on "Ellen," Meghan was able to share some of the lighter sides of her life since she and Prince Harry broke from the royal family, touching on topics like her kids' Halloween costumes and their plans for Thanksgiving, per People. 
While Thomas may have found her street pranks — which included drinking milk from a bottle and calling herself "mommy" — less than endearing, fans of the "Suits" star likely enjoyed seeing her let loose and share some of the happiness she described in the interview.