There's A Reason Jason Beghe's Voice Is So Distinctive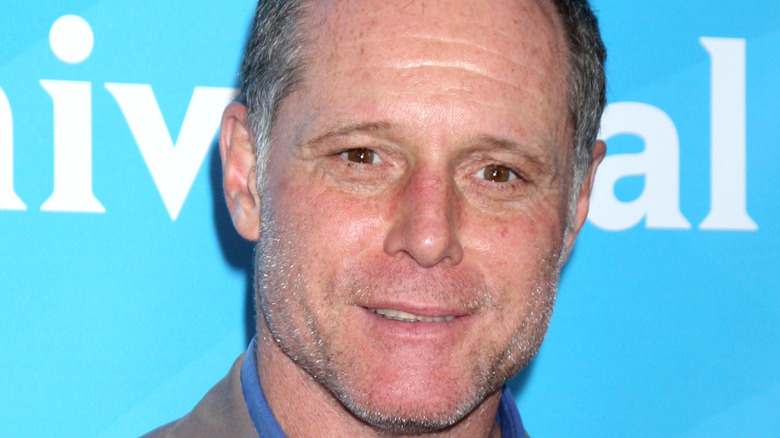 Kathy Hutchins/Shutterstock
Jason Beghe is an established actor, with take-notice roles in the likes of "Thelma & Louise," "G.I. Jane" and "Criminal Minds," to name just a few. However, playing fan favorite Hank Voight across the "One Chicago" franchise — i.e. "Chicago Justice" (since cancelld), "Chicago Med," "Chicago Fire," and "Chicago P.D." — put him on the map with a whole plethora of new fans. Per Cheat Sheet, Beghe's character, Voight, was initially introduced while trying to cover up a drunk-driving incident involving his son. 
The emotionally complex sergeant subsequently became one of the leads on spinoff "Chicago P.D.," keeping viewers gripped with the push-pull of his often morally dubious decision-making. Voight has made a number of mistakes in the course of doing what he feels is right, from taking bribes to possibly even committing murder. He's a tough nut to crack, but the rogue cop is driven by his heart rather than his head most of the time. 
And key to making every moment count is Beghe's signature raspy voice.
Jason Beghe turned an injury into his calling card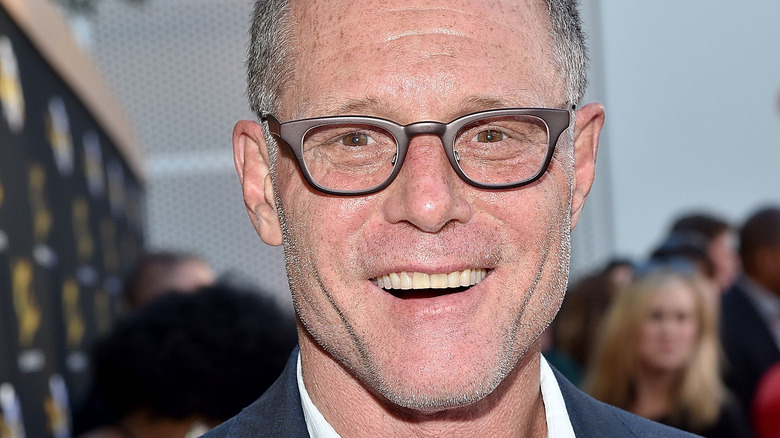 Mike Windle/Getty Images
In an interview with Rolling Stone, which refers to the actor's "raspy tough-guy voice," Jason Beghe explained that he damaged his vocals considerably after removing tubes from his throat during a 1999 hospitalization following a devastating car accident. The New York Daily News elaborates that the "Chicago P.D." star was actually placed in a coma for around three-and-a-half weeks, leading him to involuntarily yank out the tubes every now and again. Doing this ultimately led to the now-iconic gravelly voice fans love so much. Beghe is lucky to have survived the accident. While he told The Daily Beast, that there was "some gravel" in his voice before the car wreck, the accident hurt his voice. "I broke my neck, my back in a couple of places, all of my ribs, both of my lungs," he said.
Fortunately, the voice is a hit with fans, and also works at home too. As Beghe quipped, "It's good for Voight — not so good when I have to play the sweet dad. But it's good with my kids. They're good kids, but when I say, 'it's time to clean up,' they do it." His signature rasp has become so synonymous with Voight that the official "Chicago P.D." Twitter account was forced to reassure fans it was real. "We can confirm that Jason Beghe's voice is just as gravelly and awesome in person," they wrote. Meanwhile Beghe himself acknowledged in an interview with the Sioux City Journal, "You could brew coffee in the back of my throat." Clearly, it's served him well thus far.