The Real Reason Rosie Perez Sued Law & Order Producers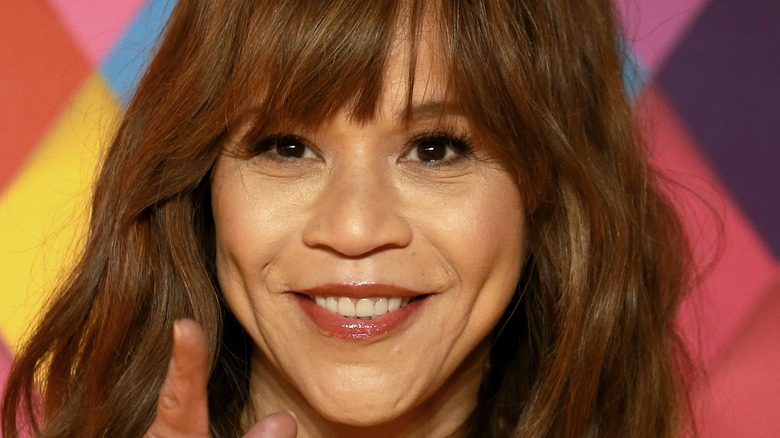 Cubankite/Shutterstock
Rosie Perez has been a fixture on television and movie screens for more than 30 years. After making her acting debut in Spike Lee's "Do the Right Thing," she went on to star in films such as "White Men Can't Jump" and "Fearless," for which she was nominated for an Academy Award (per The Famous People). She has also been nominated for multiple Emmy Awards as a choreographer for "In Living Color" and as an actress for her work in "The Flight Attendant." "We hung out all the time, you know, because we really, really were all happy that we were on this fantastic project and that we liked each other and that we all respected the work," Perez told NPR about filming the first season of the HBO Max Series.
But before landing her role on "The Flight Attendant," Perez had many notable guest spots on television, including "21 Jump Street, "Nurse Jackie" and "Frasier." She also appeared on "Law & Order: Special Victims Unit" in 2009, playing a mother who discovers her son is being abused by her husband (via IMDb). That job, however, changed her life in an unexpected way when she was "violently shaken by an extra" during a scene in the show (per New York Daily News).
Rosie Perez suffered injuries on the set of SVU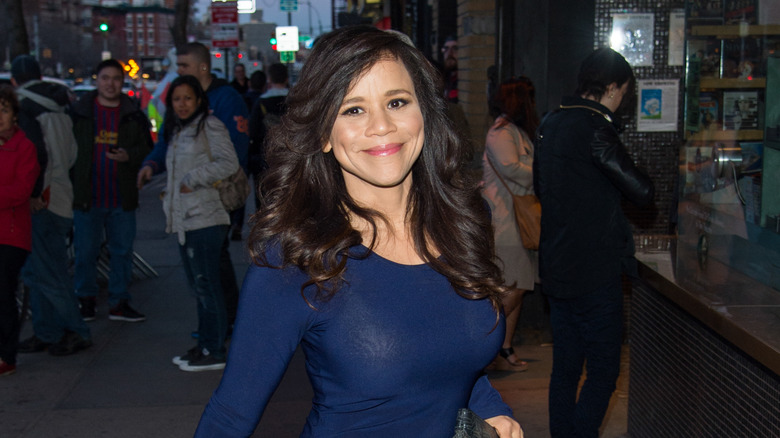 Debby Wong/Shutterstock
While filming her guest role on the "Law & Order: Special Victims Unit" episode "Hardwired," Rosie Perez suffered "debilitating" neck injuries, including two slipped discs, a bulging disc, three sprained ligaments and a pinched nerve, during a scene with an extra (per Daily Mail). As a result, she underwent two surgeries, leaving her unable to work during the recovery. Perez then sued the producers of SVU — Northern Entertainment Productions and DDF Films — accusing them of "recklessly and carelessly failing to provide skilled performers or experienced stunt personnel." "This is a case of a woman being severely injured because someone wasn't taking care of the people who work for them — and we're going to make them pay," Perez's attorney, Brian O'Dwyer, said at the time.
Perez, who was asking for more than $75,000 in damages, even showed off her scars during an interview with Entertainment Tonight, revealing that surgeons had to transplant bone marrow from her pelvis into the bones of her neck. She eventually settled the lawsuit for an undisclosed sum, according to New York Daily News.