The Celeb Couple That 4400's Wilder Yari Can't Get Enough Of - Exclusive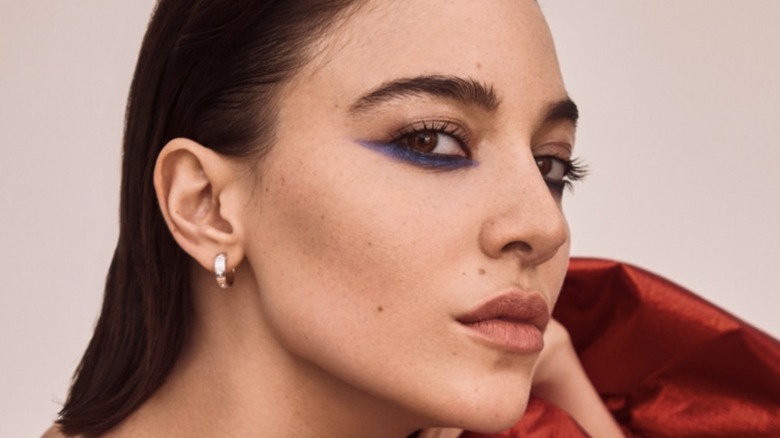 Drake Hackney
The CW's new sci-fi series "4400" has been gaining more and more fans since making its debut in October 2021. Viewers of the show will have certainly seen actor Wilder Yari, who plays Department of Homeland Security Agent Jessica Tanner (via IMDb). In the series, Tanner investigates the bizarre return of 4,400 people who'd gone missing at various points over the past century, without having aged and possessing no memory of where they've been all those years.
Yari, who identifies as non-binary and transgender, recently appeared in the second season of "The L Word: Generation Q," with other screen credits including the 2019 short film "Treacle." Yari is also an aspiring writer and director whose feature film script "neem-rooni" was chosen as a semi-finalist for the Sundance Institute's 2021 Creative Producing Lab, with the project set to go into production in spring 2022. 
In an exclusive interview with The List, Yari reveals the celebrity couple who's been captivating them this year, as well as the star whose red-carpet style they most admire. 
Wilder Yari is a big fan of Kourtney Kardashian and Travis Barker's relationship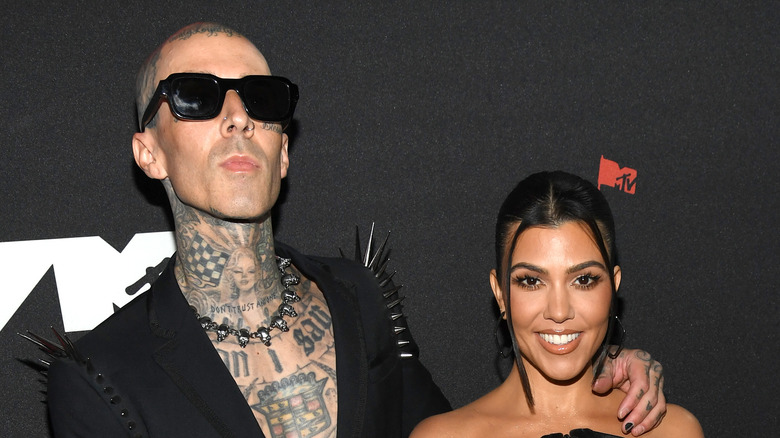 Kevin Mazur/mtv Vmas 2021/Getty Images
According to actor Wilder Yari, they "absolutely" have a tendency to go "all-in on celebrity couples." Their favorite match of the year? "I'm a huge fan of Kourtney [Kardashian] and Travis [Barker]. Listen, I love them," Yari said. "And I also want to say that I think they kind of started the trend, Megan Fox and Machine Gun Kelly. I want to look away, but I can't look away. But I'm with it; they're my favorite." 
There's one photo of Kourtney Kardashian and Travis Barker vacationing in Italy that Yari particularly loves. According to them, "he looks like Voldemort with the bald [head] in that moment. But they look so happy and I love that for them. I'm like, rock and roll! Good for you." 
However, there's one pairing that Yari is not a huge fan of. "I really hope Kim Kardashian and Pete Davidson aren't dating," they said. "But have you seen that tweet, that's like if Princess Diana were alive she'd be dating Pete Davidson? It's so true."
Yari also opened up about their top celeb look of the year. "I love talking about fashion," they explained. "I did a whole, like, Met Gala rundown on my Instagram. It's Wilder.Yari if anyone is wondering." So far, Zendaya's look at the 'Dune' premiere takes the cake. "She's in this nuts Rick Owens thing. I don't even know how to describe it. It's like floating but solid, and it's appropriately sand-colored," they said. "Yeah, she's a star. I think she's going to win the Fashion Icon Award, the youngest recipient." 

"4400" can be seen Mondays at 9 p.m. ET/PT on The CW.