The Bizarre Career That Jeffree Star Is Doing Today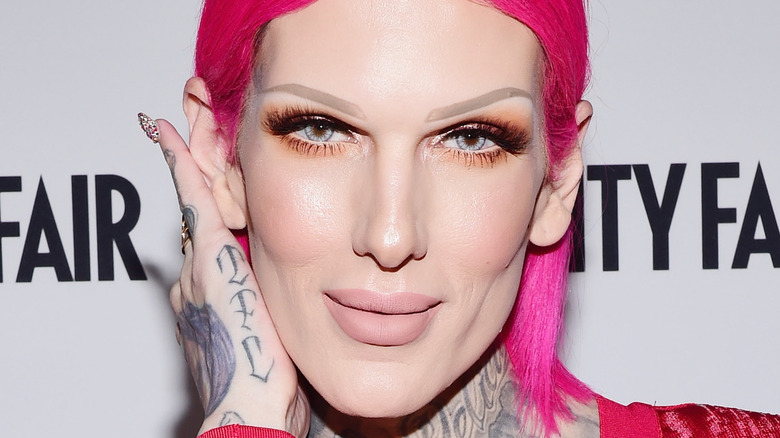 Emma Mcintyre/Getty Images
You might know Jeffree Star as a makeup maven and YouTube star. You may also know that he feuds with everybody from Kat Von D to Kylie Jenner — not to mention practically every Insta-famous makeup artist in existence (via Elle Australia). Suffice to say, Star's name is guaranteed to draw headlines no matter what he does or says. In a 2021 interview with Glossy, Star bragged that he is "uncancelable." "Being canceled means that someone should go away forever because they're the worst person on the planet, so I definitely don't relate to that," he said.
In the article, Star reacted to criticism over his "bad" behavior — which, as per HITC, involved tussling with frenemy Shane Dawson and fellow YouTube star Trisha Paytas. But his actions are nothing new, and if anything, Star's feuds happen regularly enough that few people take notice. (In fact, just a few months after this incident, Business Insider reported that Dawson and Star were poised to tackle their latest controversy in a joint video after months of radio silence.) Thankfully, Star has a bizarre side career to rely on if, or rather when, things go south once more. 
Jeffree Star went back to nature in a big way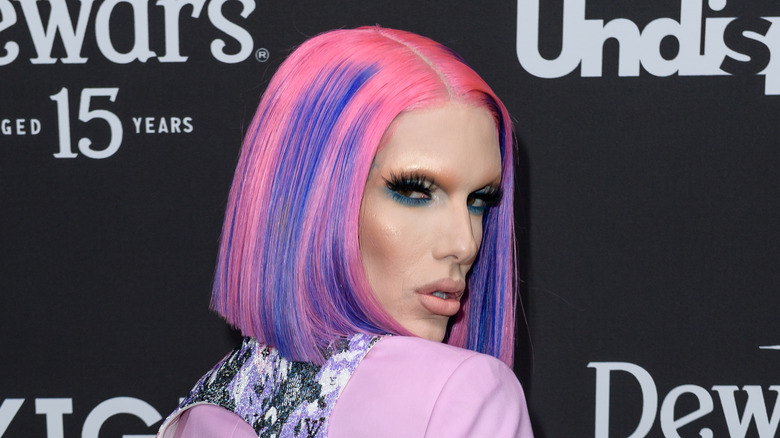 Jason Koerner/Getty Images
Jeffree Star is known for enjoying the finer things in life. Per Insider, who could forget that time he gave fans a glimpse at the impressive designer handbag and sunglasses collection he kept contained in his bank vault of a closet? However, the makeup mogul shocked the world in June 2021 when he announced via YouTube that he was upping sticks from his custom pink mansion in LA and relocating full-time to a ranch in Wyoming, in order to prioritize his mental health. As local newspaper the Casper Star-Tribune reported, Star's feuds were a thing of the past out West. Despite his checkered history, his new neighbors were quick to welcome him, thanks to donations he made to local charities.
According to Insider, Star left his $20 million compound for the town of Casper, which has around 58,000 residents. There, he slummed it in a comparably smaller $1.1 million abode. And with over 500 acres of land, the YouTube personality turned his attention beyond his cosmetic empire to something entirely differently: herding yaks.
Jeffree Star is putting down roots in Wyoming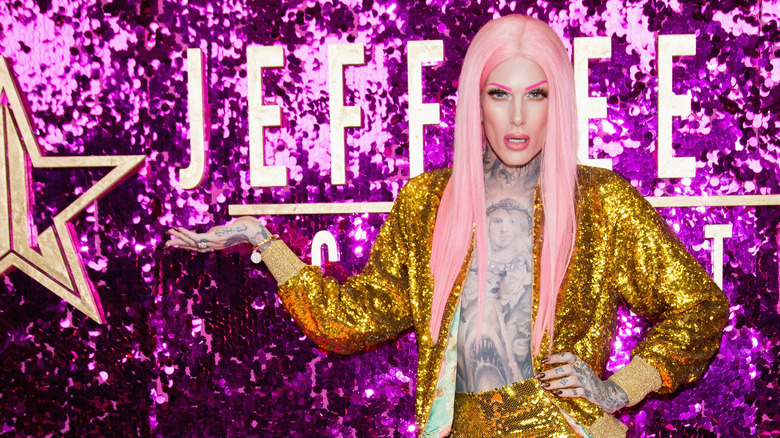 Tara Ziemba/Getty Images
In Wyoming, Jeffree Star continues to post to social media in full glam, but the savvy businessman has also created a separate account to showcase photos of his beloved yaks, per Insider. Star's decision to leave Hollywood was likely based around his spectacular fall from grace in the industry. From racism scandals to sexual assault allegations, he burned plenty of bridges and didn't leave much room to carve out a life for himself in California (despite his protestations of being "uncancelable")!
Though he briefly split time between Wyoming and California, the Casper Star-Tribune reports that Star is putting down major roots in the area, and is even working with a distribution center to produce merch. It's worth noting that Wyoming has no personal income tax, so it's an ideal spot for the makeup mogul. And according to Insider, Star is taking full advantage of this fact and trademarking "Star Yak Ranch" to sell clothes, edible pet treats, and even butchering services. Although he has yet to reveal his reason for farming yaks just yet, it's safe to say that Star always keeps his eyes on the prize.