How Having Charlotte And George Changed Prince William's View About His Former Job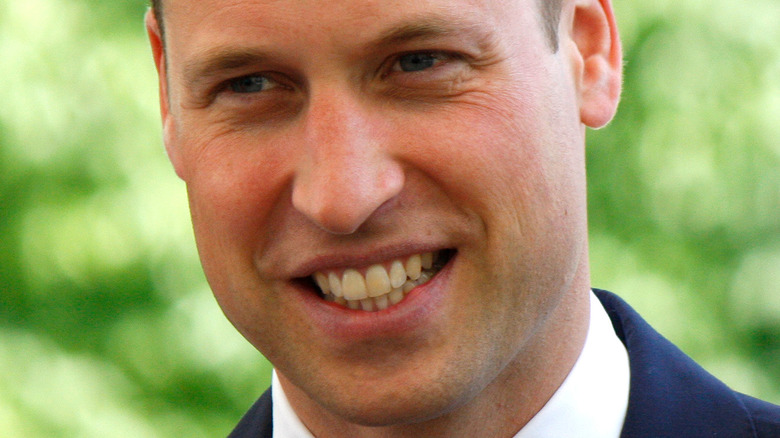 360b/Shutterstock
Fatherhood has changed Prince William for the better, even if he's now plagued with anxiety over the safety of his children. During an appearance in the documentary "When Ant and Dec Met The Prince: 40 Years of the Prince's Trust," William admitted (via Hello!), "I'm a lot more emotional than I used to be." 
As the duke went on to explain, the little things didn't use to faze him, but now, "You well up a little more, you get affected by the sort of things that happen around the world or whatever a lot more, I think, as a father." William now understands how important it is to live life to the fullest and not to take anything for granted, because "the idea of not being around to see your children grow up [is horrible]." William speaks from experience, of course, given that his mother, Princess Diana, died when he was just 15 years old. 
Elsewhere, while chatting in another environmentally-focused documentary, "Prince William: A Planet For Us All," the duke opined about why worthwhile, planet-based causes are suddenly much closer to his heart. William admitted (via Express), "Now I have got George, Charlotte, and now Louis in my life — your outlook does change. You want to hand over to the next generation, the wildlife in a much better condition." Overall, having children has given the ambitious royal "a new sense of purpose." And becoming a dad has also given him a better understanding of a previous job he held.
Prince William used to work for the emergency services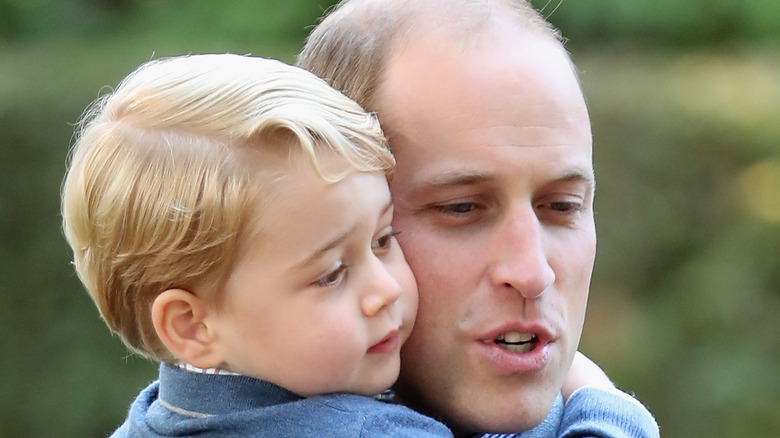 Chris Jackson/Getty Images
In a November 25 YouTube video, Prince William advocated for frontline workers fighting hard against the devastating COVID-19 pandemic. The Duke of Cambridge opened up about when he worked with the air ambulance, noting that doing one particular job "affected me much more than, I think, if I hadn't had children." As William explained, "For me, it was the relation of my personal life with the family or the incident I was at." 
In fact, there were several incidents he found incredibly difficult. William shared in the YouTube video, "I had to take myself away because I was getting too involved in it and feeling it. And then I, going to talk to someone else after the event was really important. But it continues, it doesn't leave you there, you just manage it better."
William and his wife, Kate Middleton, welcomed their son Prince George in 2013, followed by their daughter, Princess Charlotte, in 2015, and finally Prince Louis in 2018. He worked as an air ambulance pilot from 2015 to 2017 before transitioning to being a full-time royal. William spoke with paramedic Will and emergency care assistant Chloe for the emotionally resonant video. The trio emphasized the importance of seeking help and support if your mental health is suffering. Acknowledging that he used to put a wall up between his personal and work lives, the paramedic shared, "I later found that that didn't help; it was essentially bottling it up."
If you or someone you know is struggling with mental health, please contact the Crisis Text Line by texting HOME to 741741, call the National Alliance on Mental Illness helpline at 1-800-950-NAMI (6264), or visit the National Institute of Mental Health website.