Kate Middleton Shares Her Surprising Scientific Passion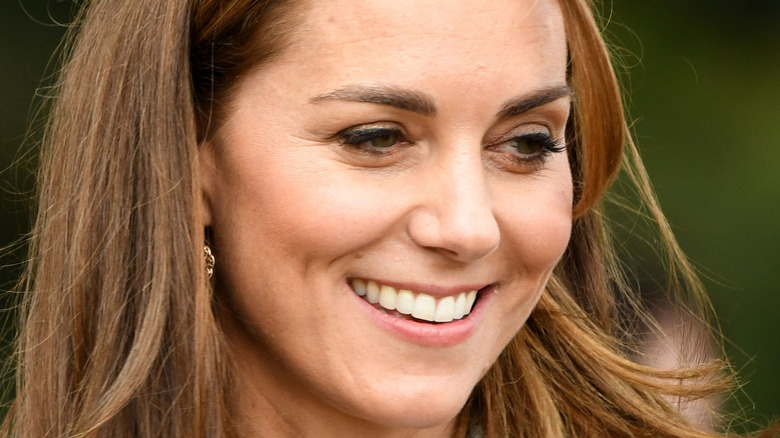 Bart Lenoir/Shutterstock
It can be hard to see the many layers of a person, especially when they are always so perfectly quaffed in the media. We forget they have other interests other than looking like a print ad in a glossy magazine. For instance, Kate Middleton with her straight-from-the-salon blowout often distracts us from her real interests as we often get so hung up on what the Duchess of Cambridge is wearing and assume fashion is her passion.
What we do know is that the Duchess of Cambridge is also interested in other things — art and history, for example. Both she and her royal husband, Prince William, studied the history of art at The University of St Andrews where they met, per Hello! Magazine. Recently, Middleton even went back to school, but this time not at the University of St Andrews. Instead, the Duchess of Cambridge attended a school in London as a guest to observe what students are learning in the fields of neuroscience and early childhood development, per People.
Kate Middleton is passionate about babies' brains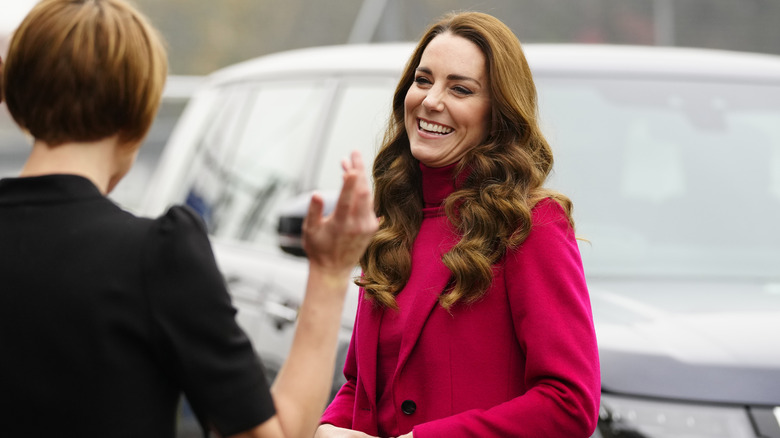 Wpa Pool/Getty Images
The future queen was impressed by what she observed during her special trip to Nower Hill High School in London (via People). "I completely found [their study of neuroscience and early childhood development on the brain] interesting. It's a real passion of mine," Kate Middleton explained. During her visit, the Duchess learned "about babies' brains" and "about how our adult brains develop and how our early childhood influences the adults we become."
Having three children of her own — Prince George, Princess Charlotte, and Prince Louis — could be why this topic is so important to Middleton. This visit isn't the only time the Duchess of Cambridge has shown interest in the subject matter either. Earlier this year, the Duke and Duchess launched The Royal Foundation Centre for Early Childhood in an effort to improve awareness for future generations. 
It's amusing to see this scientific layer of Middleton's interest. We're so impressed that we temporarily forgot about her enviable blowout.