Why Royal Protocol Dictates Kate Middleton Bow To Her Kids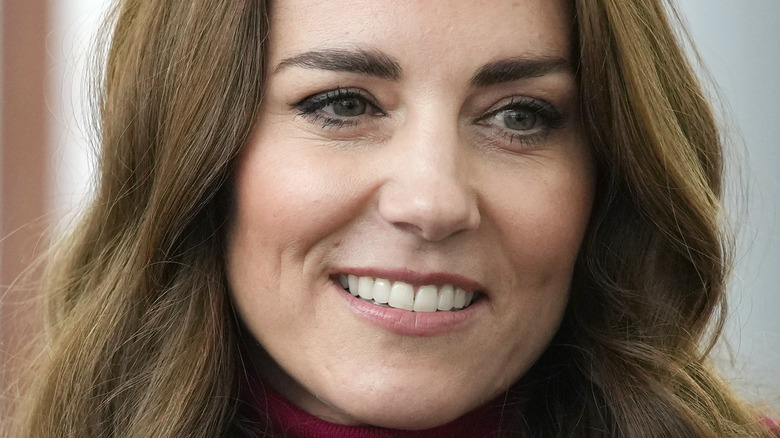 Wpa Pool/Getty Images
Kate Middleton is one of the U.K.'s leading women, and as her duties increase over time, we're learning more and more about her. Now, the latest tizzy we've learned is that royal protocol dictates that Kate Middleton should be bowing to her children. This comes after recent revelations such as Middleton sharing her surprising scientific passion. The Duchess of Cambridge has even revealed new facts about her husband, Prince William, lately, too. Apparently, Middleton revealed new details about William's military career in a subtle manner recently.
While these are fascinating, the revelation about Middleton's bowing to her children is perhaps even more interesting. The news comes from Express, who note that she's also supposed to bow to Princess Eugenie, too. This may sound perplexing because Middleton is very high in the royal family's hierarchy, being Queen Elizabeth II's granddaughter-in-law. Her husband is second in line for the English throne after Prince Charles, his father and Elizabeth's son (via the BBC).
Still, royal protocol dictates that Kate Middleton should be bowing to her children. Here's why.
Kate Middleton only receives William's power if he's with her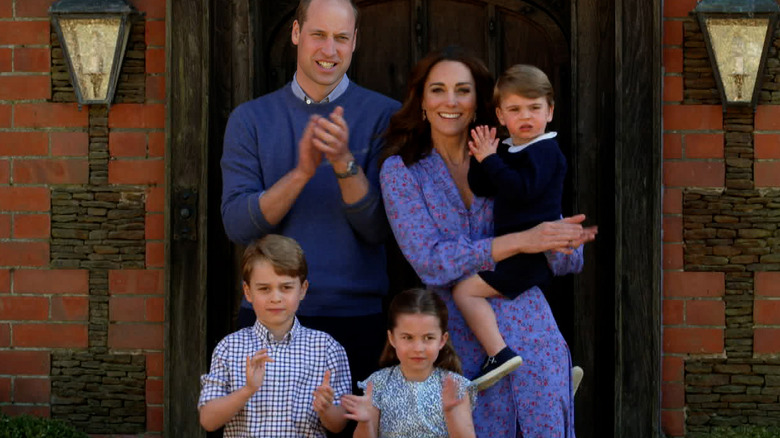 Comic Relief/Getty Images
Kate Middleon may be completely changing her look, but nothing can absolve her from following royal protocol. In fact, the protocol delineates that Middleton must bow to anyone who is directly in the line of succession for the British throne, which she is not (via Marie Claire). This includes her children: Prince George, Princess Charlotte, and Prince Louis of Cambridge. However, if Prince William, the Duke of Cambridge, is with her, she wouldn't have to bow as she would be lumped in with his position in the line of succession.
According to the BBC, the British line of succession currently sees Prince Charles succeeding his mother, Queen Elizabeth II, and after him is Prince William. However, the three spots directly following William are his three children in the order of their births. Only after William and his three children does the line of succession fall to Prince Harry. Because they're directly in line for the throne, Middleton is subject to bow to them, though we doubt she actually does.
Moreover, Marie Claire explains that royal protocol is often relaxed outside of official royal engagements, meaning a lot of bowing is reserved for these occasions. However, everyone typically bows to the queen. Still, the royal line of succession and its interesting rules are endlessly fascinating. Did you know, for instance, that Meghan Markle is supposed to bow to Middleton?