What Really Happened With Robert De Niro's Teeth?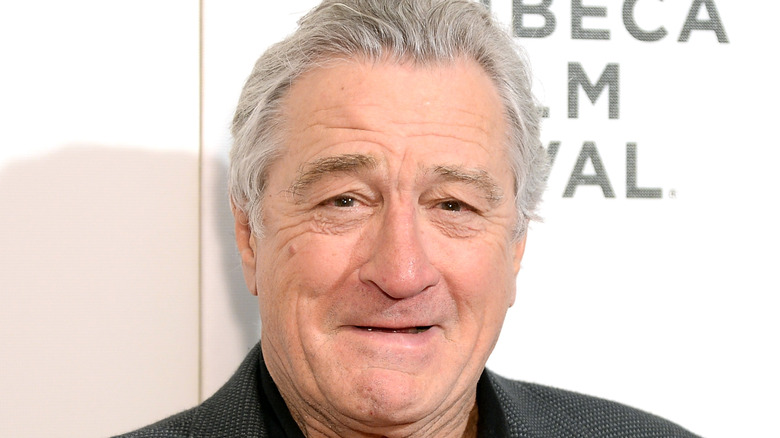 Andrew Toth/Getty Images
Oscar-winning icon and BFF to Martin Scorsese, Robert De Niro has charmed us in everything from "Raging Bull" to "Meet the Parents" (via IMDb). Most performers wind down in their twilight years, but De Niro is somehow getting busier every year, as exemplified by twin roles in "Joker" and "The Irishman" — wildly different movies released just weeks apart in 2019. Safe to say, De Niro is a living legend whose influence on the industry is as keenly felt now as ever before. 
As Reader's Digest UK notes, the "Taxi Driver" breakout is also an activist, director, and producer who is happy to dole out advice to industry up-and-comers whenever necessary. However, De Niro also remains unflinchingly humble, reasoning, "I don't like pushing myself on anyone. I find these young actors are all very professional and my concern sometimes is that they pay me too much respect or treat me with deference." He's not even sure his "advice is any good," but De Niro always does his best. One thing the beloved actor likely encourages newcomers not to do is mess with their teeth in service of a role. De Niro learned that lesson the hard way. 
Robert De Niro took method acting to new heights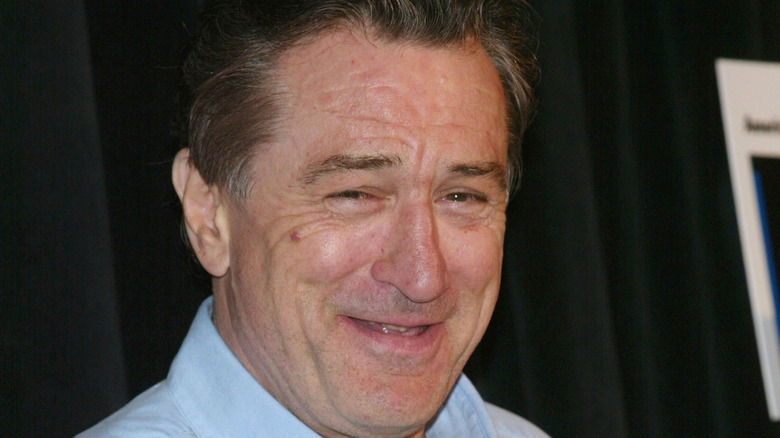 Evan Agostini/Getty Images
As What Culture notes, Oscar winner Robert De Niro once paid a dentist $5,000 to grind his teeth down to make them appear pointier for a movie role. The film was Martin Scorsese's "Cape Fear" remake, in which De Niro took on the role of murderer and cigar aficionado Max Cady — and once filming wrapped, De Niro forked out an additional $20,000 to fix his teeth. Why didn't he just wear false ones, we hear you screaming? Well, De Niro has never done things by halves. While preparing to play Cady, he got into character with fake tattoos and worked out until his body was just 4% fat, according to What Culture. Luckily, De Niro was nominated for Best Actor at the Oscars for his troubles.
The actor is no stranger to going full Method for his roles, the most memorable of which was "Raging Bull," in which De Niro played real-life championship boxer Jake LaMotta. He also drove around the streets of New York in a yellow taxicab to prep for "Taxi Driver," per Far Out magazine. However, De Niro's dental-based commitment may have had lasting consequences. In 2018, The Irish Sun reports that De Niro was late for an interview because he lost a tooth while eating a piece of toast. "He couldn't believe his luck when it fell out. An emergency dentist had to fix him up so he could fulfill his function," a source confirmed. Max Cady would never.