The Real Reason Robert De Niro Was Called Bobby Milk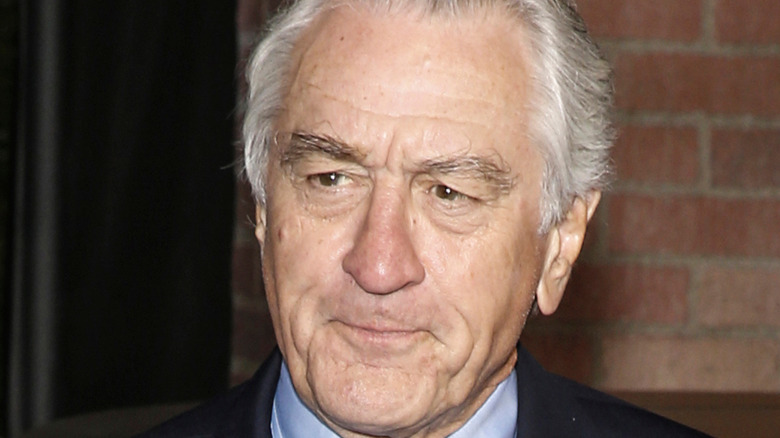 Ovidiu Hrubaru/Shutterstock
Robert De Niro is known for many things: He's an Oscar-winning actor, director Martin Scorsese's muse, a co-founder of the Tribeca Film Festival, and the consummate New Yorker (via Deadline).
De Niro, who would later help immortalize New York City in films like "Taxi Driver," "The Godfather, Part II," and more, is himself a native New Yorker (via Britannica). De Niro was raised in the Greenwich Village and Little Italy neighborhoods of New York City by his mother; his parents divorced when he was two years old after De Niro's father announced that he was gay (via Vintage Everyday).
Despite his parents' separation, De Niro still was able to enjoy time with his father, who would take him to the movies. In fact, both of De Niro's parents helped plant the seed for De Niro's future profession. De Niro was the beneficiary of free acting classes at Maria Picator's Dramatic Workshop, thanks to his mother's work there as a copyeditor and typist.
Despite some false starts with the craft, De Niro would eventually make the jump to studying with the famous acting coach, Stella Adler, and later to Lee Strasberg's Actors Studio (via Stella Ader: A Life In Art). Then, in 1963, De Niro landed his very first role in the Brian De Palma film "The Wedding Party." While the movie wasn't released until 1969, De Niro would really hit his stride in the 1970s thanks to parts in films like "Bang the Drum Slowly" and "Mean Streets."
De Niro's brush with gangsters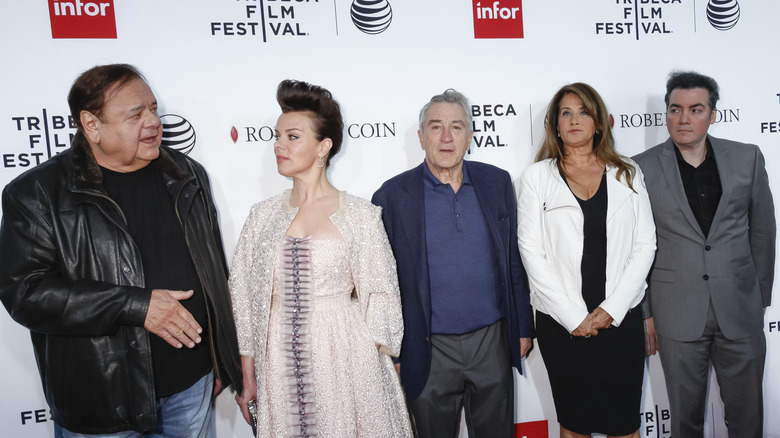 Sam Aronov/Shutterstock
Over the years, Robert De Niro would become synonymous with gangster movies, memorably starring in "The Godfather, Part II," "Goodfellas," "Casino," and much later on, "The Irishman," all directed by Martin Scorsese. De Niro would even direct a mob movie of his own — "A Bronx Tale" — in 1993 (via Britannica). Although De Niro has become so associated with mob culture, believe it or not, he himself was never a gangster — or, at least not quite.
In De Niro's youth, he did spend some time with a local Italian street gang that congregated around Kenmare Street on the Lower East Side (via Vanity Fair). Due to his appearance, the gang began to call him "Bobby Milk," because De Niro was, as he put it, "pale and strange as milk." 
Some of De Niro's roles show him doing dark, terrifying things that most people wouldn't even consider. "At first, being a star was a big part of it. When I got into it, it became more complicated," De Niro told Time in 1975. "To totally submerge into another character and experience life through him without having to risk the real-life consequences — well, it's a cheap way to do things you would never dare to do yourself."
So, while De Niro was never quite a gangster in real life, thanks to his work in movies, he's able to live out whatever gangster aspirations he (or Bobby Milk) might have had as a child.