Will Kim Delaney Return To Chicago Fire?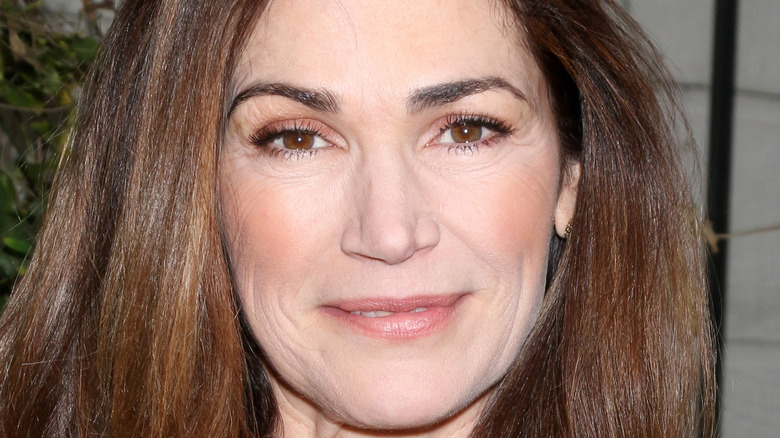 Kathy Hutchins/Shutterstock
While "Chicago Fire" viewers were familiar with firefighter Kelly Severide's complicated relationship with his (now deceased) father, Benny Severide, they did not meet his mother, Jennifer Sheridan, until the sixth season of the show. Sheridan, portrayed by Kim Delaney, is described as a "warm, scripture-quoting, and church-going" woman by the creators of "Chicago Fire," according to Entertainment Weekly. Though she has claimed to move on from her messy divorce from Benny, it appears as though she still struggles with her current circumstances. Sheridan was there to provide at least a bit of wisdom to her reluctant son, portrayed by Taylor Kinney, and his love interest, firefighter Stella Kidd, per One Chicago Center.
Delaney appeared on and off throughout the seventh season as well, though has since disappeared from the series, according to One Chicago Center. Despite this lack of representation, fans are still quick to show their appreciation for Severide's parents. "Dear Jennifer Sheridan, Nancy Casey and Camila Dawson, you have the three best children ever," one "Chicago Fire" fan tweeted. "Thank you for birthing them."
The latest gossip making the rounds amongst "Chicago Fire" fans is about the return of Delaney's character.
Delaney could be returning to Chicago Fire during its 10th season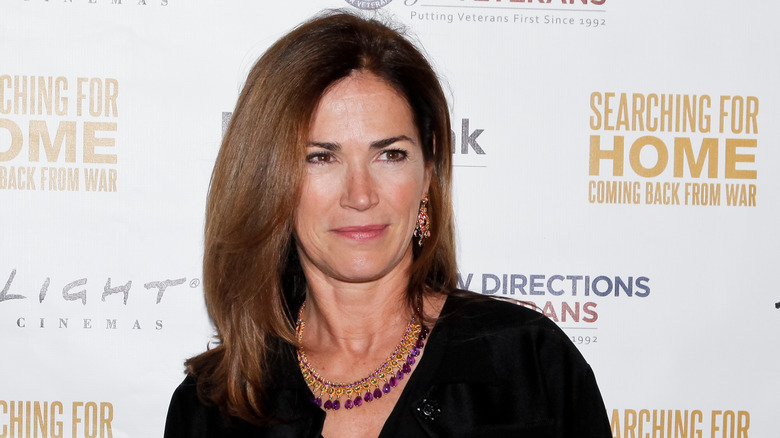 Tibrina Hobson/Getty Images
Though nothing has been officially revealed, "Chicago Fire" showrunner Derek Haas told TV Line that at least one old character from the show will be reappearing on the show during its 10th season. "There will be an old character coming back in the second episode and going forward. It's such a good, emotional surprise," Haas told TV Line. According to One Chicago Center, the first episode of the 10th season of the show, which premiered back in September, was supposedly setting up the return of Kelly Severide's mother, Jennifer Sheridan, as the firefighter was being relentlessly told to call his mother. However, the second episode of the 10th season of "Chicago Fire" has already aired, and Sheridan, portrayed by Kim Delaney, did not make an appearance — and still hasn't, in fact.
In 2020, Delaney joined the cast of the daytime drama series "General Hospital," according to Deadline. Instead of returning to reprise her role as Severide's mother on "Chicago Fire," Delaney has returned to her roots as a soap star, as she previously grew a large fan base as Jenny Gardner on "All My Children."
Thus far, there is no word on the fate of Delaney's character on "Chicago Fire" and if she will make an appearance at some point in the near future.