The Real Reason Jeannie Mai Slammed Ted Cruz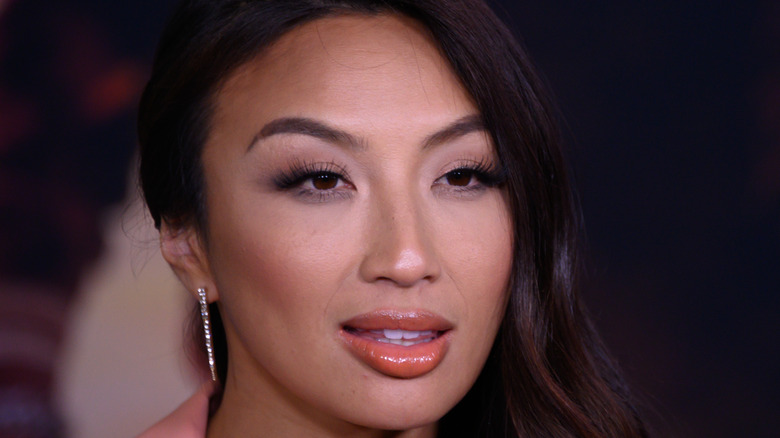 Silvia Elizabeth Pangaro/Shutterstock
Ted Cruz has been making headlines for years now, but one of the most jaw-dropping things he's been in the news for dates back to February, when his home state of Texas was in a state of emergency after a freak deep freeze left millions without heat, electricity, and running water for days (via Texas Tribune). Amid the crisis, Senator Cruz fled the state to take a leisurely vacation with his family to Cancun, Mexico, leaving his family dog — who is ironically named Snowflake — behind at his house (via New York Mag). After immediate backlash, Cruz threw his two young daughters under the bus, claiming that he was trying to "be a good dad" and that his girls had asked him to take a vacation since school was canceled for the week because of the crisis.
"With school canceled for the week, our girls asked to take a trip with friends. Wanting to be a good dad, I flew down with them last night and am flying back this afternoon," Cruz said in a statement (via CNN), adding, "I had initially planned to stay through the weekend and to work remotely there, but as I — as I was heading down there, you know, I started to have second thoughts almost immediately because the crisis here in Texas, you need to be here on the ground."
Here's why The Real host Jeannie Mai ripped Ted Cruz apart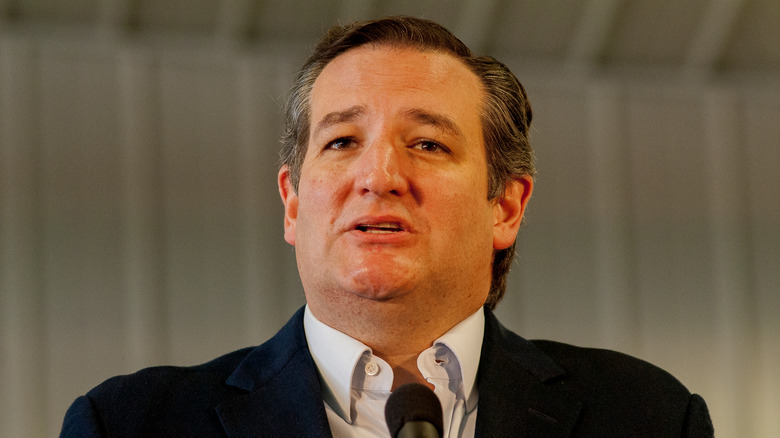 mark reinstein/Shutterstock
Shortly after Ted Cruz attempted to backtrack on the reasoning for his Cancun trip, "The Real" co-hosts Adrienne Bailon, Loni Love, Jeannie Mai and Garcelle Beauvais called out his behavior, with Mai stating that "he allowed his kids to see their privilege" by fleeing a crisis (via The Wrap). "What he taught his kids is, when the community needs me as a public service person — I'm a servant to the community — we take off and we go to Cancun," Mai continued. "How are these kids supposed to understand their privilege if that's what you actually do when people are in need?"
Mai's co-host, Love, went on to say that other politicians who aren't even from the state of Texas did more for the state than Cruz did, citing Alexandria Ocasio-Cortez's work of raising over $5 million at the time for Texans in need. "Put your money where your actions weren't," Mai said, agreeing with Love. "I want to see you actually put money into all of these broken areas because you clearly spent it on yourself. So show how we are going to use the funding to help the families right now."