The Real Reason DaBaby Got Into Music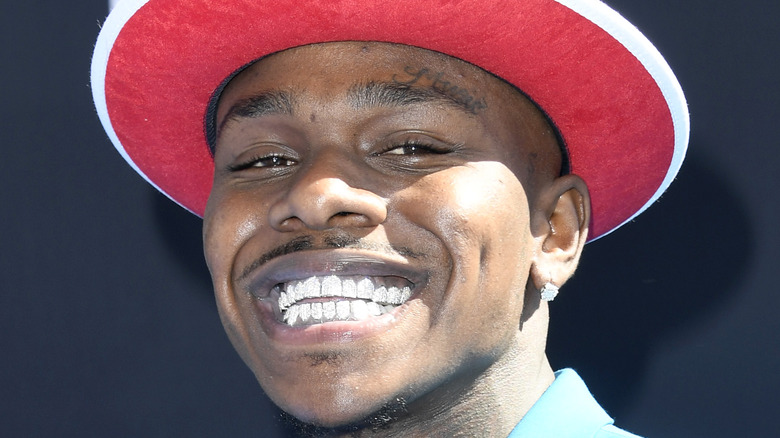 Frazer Harrison/Getty Images
Rapper DaBaby stormed onto the scene with his unstoppable anthem "ROCKSTAR," which, as Entertainment Weekly notes, spent an incredible seven weeks at No. 1 on the Hot 100 in 2020. DaBaby, real name Jonathan Kirk, could instantly feel the track was a hit. "The second I made it, I knew it was a No. 1," he stated confidently. Referring to Roddy Ricch, who memorably featured on "ROCKSTAR," Kirk opined, "I knew it was an amazing crossover. I knew it had that potential." Meanwhile, his debut album "Blame It on Baby" debuted at No. 1 on the Billboard 200, too. 
A year prior, Kirk released two hit EPs in quick succession, turning him from an online oddity into one of the most sought-after rappers in the game, per Rolling Stone. However, it was "ROCKSTAR" that truly put DaBaby on the map. 
He's endured arrests and scandals galore, both since becoming famous and beforehand, but it clearly takes a whole lot to keep Kirk down. As Caroline Diaz, Senior Director of A&R at Interscope Records put it, "Artists like DaBaby, he don't stop working. He don't sleep" (via Rolling Stone). But, what is it that motivates DaBaby? 
DaBaby wants to help people like himself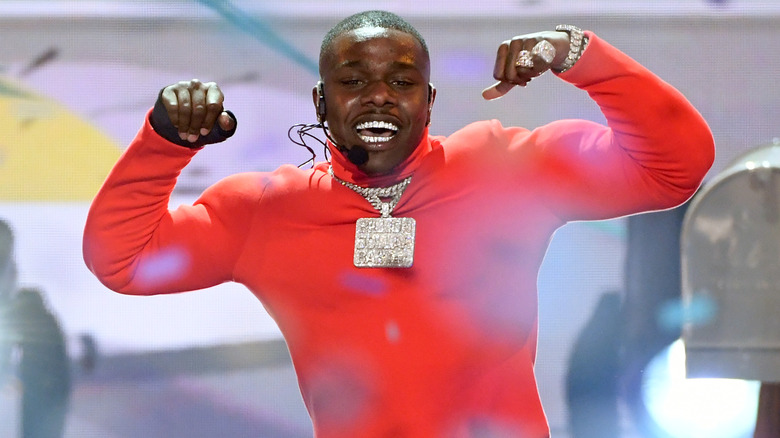 Kevin Winter/Getty Images
As The Guardian reported, DaBaby prefers to keep what he did between dropping out of university and starting a rap career an off-limits topic during most interviews. Although, what DaBaby was getting up to during this time "is filed euphemistically as stuff done 'in the streets'," and many of his lyrics seem to suggest dalliances with drugs and crime.
During an interview with XXL, Kirk revealed that he grew tired of living his life constantly on the run from the law and decided to make a change after discovering rap in 2014. "I had already been successful with the things I was doing on the streets; I really kind of got bored with it," he admitted (via Complex).
However, Kirk also wanted to make a difference and hoped to encourage those in a similar situation to him to reconsider their options. "I was all about touching people and influencing people. I have always been that type of person. I was the one teaching people things; I just always had a way with my words and I always spoke with substance. I figured, what better way to touch people and change people lives than with the music?" he explained. 
DaBaby might be worth more than you think these days, but his reason for doing what he does hasn't changed since those tough times doing whatever he could to make ends meet.