The Unexpected Crossover We Could See With One Chicago
Timothy Hiatt/Getty Images
If you can't get enough of "One Chicago" crossovers, you may be in luck. The Dick Wolf-created "One Chicago" television universe consists of a series of procedurals set in the Windy City, including "Chicago Fire," "Chicago P.D.," and "Chicago Med," and sometimes these characters cross over from one series to another. After all, real life firefighters work in tandem with hospitals and police officers, which makes this setup the perfect basis for a television universe.
There's ultimately one "One Chicago" show you should start with if you've never seen them, but once you have, you'll be hooked. The universe began with the debut of "Chicago Fire" in 2012 (via IMDb), and since then, the series has consistently evolved. However, not all "One Chicago" series have been successful. "Chicago Justice" was canceled after a single season because it failed to capture the same traction its predecessors did (via The Hollywood Reporter).
Despite its setbacks, the "One Chicago" universe always prevails, and some recent news could indicate that a bigger crossover than ever before could happen in the future.
Law & Order and One Chicago could collide in the future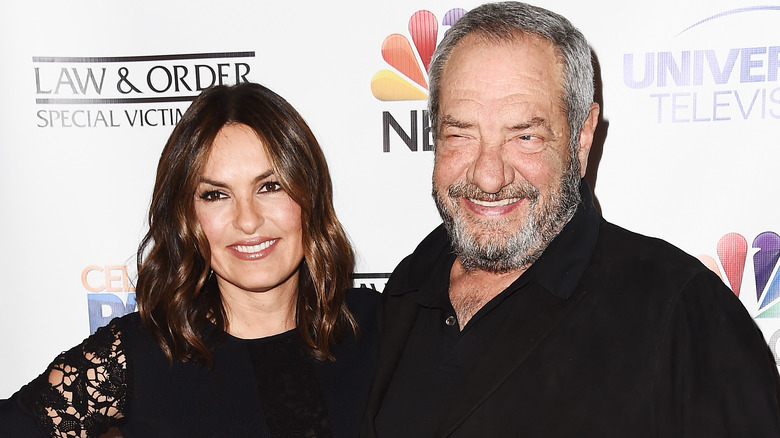 Nicholas Hunt/Getty Images
One of the biggest crossovers in network television history could arise in the not-so-distant future due to the revival of the original "Law & Order" series. While "Law & Order: SVU" remains incredibly popular and on the air, the OG series was canceled in 2010. However, according to Deadline, the series is set to return over a decade later with its 21st season.
Both the "One Chicago" universe and the "Law & Order" series were created by Dick Wolf, and fans who have watched both franchises will know that they are set in the same universe. That's right: Mariska Hargitay's Olivia Benson lives and works just a few states over from everyone's favorite firefighters in Chicago.
According to Distractify, Wolf has discussed crossovers between the two franchises as early as 2016. He originally wanted a huge crossover between all three "One Chicago" series and "Law & Order: SVU," and while this massive undertaking couldn't be accomplished, a crossover event between "SVU" and "Chicago P.D." did occur then. Now, potential exists for a "One Chicago" crossover with the OG "Law & Order," and based on the series' popularity, the possibility for this to be a bigger crossover than the last one keeps growing bigger.
So, which characters would you want to see interact in a potential "One Chicago" and "Law & Order" crossover?