How Many Children Does Clint Eastwood Really Have?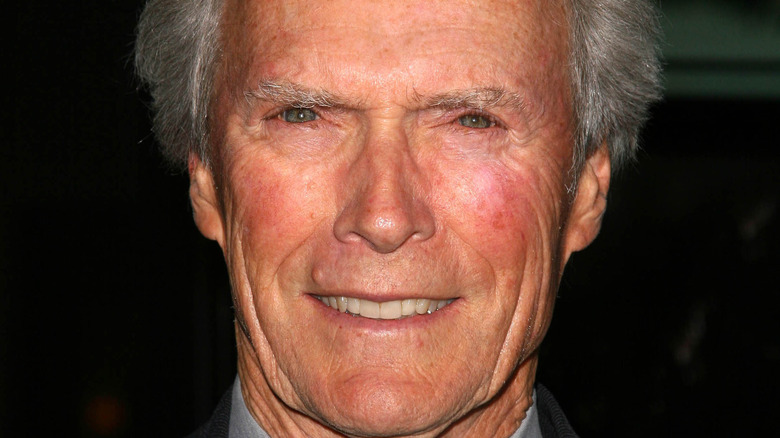 s_bukley/Shutterstock
Clint Eastwood has been enjoying a successful career in Hollywood for nearly 70 years. He's best known for his acting roles in films such as "The Good, the Bad and the Ugly," "The Outlaw Josey Wales," "Dirty Harry," and "Escape from Alcatraz," but Eastwood has had an illustrious career as a director, too (via IMDb). Eastwood won the Academy Award for Best Achievement in Directing in 2004 for his film "Million Dollar Baby," and several of his directorial projects have been nominated in the same category over the last two decades (via IMDb).
Though Eastwood is typically regarded for his professional prowess first, his personal life is equally intriguing. According to Parade, Eastwood has fathered eight children with six different women over the years. Some of Eastwood's children have gone on to establish themselves in show business, such as his son Scott Eastwood, whereas others have largely remained out of the spotlight.
The famous family seems to be quite close, but that wasn't always the case for every member of the Eastwood clan.
Clint Eastwood initially had rocky relationships with some of his eight children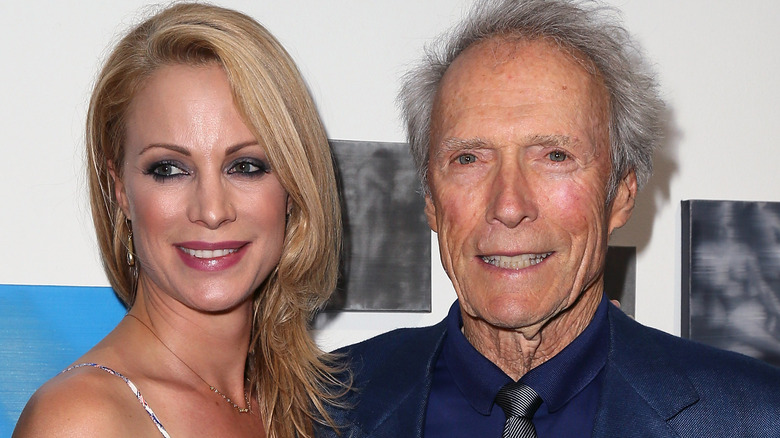 David Livingston/Getty Images
According to Clint Eastwood's daughter Alison Eastwood, Clint has fathered eight children by six different women (via The Times in 2011). Alison and her brother, Kyle, are two of Clint's oldest children and are the product of Clint's first marriage, to Maggie Johnson. Clint was married to Johnson from 1953 until 1984 (via Parade), and Alison said it was difficult to grow up with a famous father, as he wasn't around much during her early childhood. "Unfortunately, when I was growing up, I didn't see him a lot. My parents divorced when I was 6, and, as pretty much a workaholic, he was doing three movies a year back-to-back, so I'd see him once every couple of months," Alison wrote for The Times.
As if that wasn't surprising enough, it turns out that Clint had a daughter before his marriage to Johnson who was given up for adoption at birth. Clint's eldest child, Laurie Murray, was given up for adoption by her mother; Clint didn't even know that Murray existed until she was 30 years old (per Parade). Once Murray tracked down her biological parents and reached out to Clint, she became a welcomed member of the Eastwood family and has been close with them ever since. Alison and her brother Kyle have also formed a closer bond with their dad as they got older.
Some of Clint Eastwood's children are famous in their own right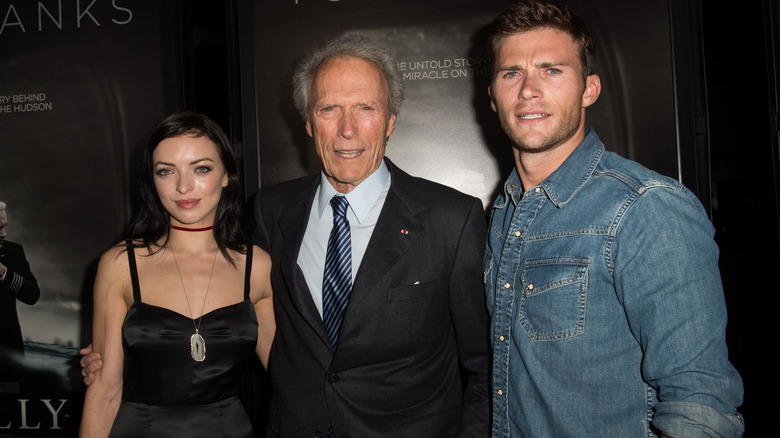 Emma Mcintyre/Getty Images
In addition to Clint Eastwood's oldest children, the "Dirty Harry" star has fathered several offspring through various personal relationships over the years. In 1964, his daughter Kimber Lynn Eastwood was born to his then-partner, Roxanne Tunis. Clint was still officially married to Maggie Johnson at the time (via Closer Weekly). Kimber is an accomplished actress and producer who was one of the first of Clint's children to follow in his footsteps.
Clint Eastwood's son Scott, who has appeared in films such as "The Longest Ride" and "Invictus," was born in 1986 during Clint's relationship with Jacelyn Reeves. Scott is perhaps the most famous of Clint's children, though his sister Kathryn appeared in a few films as well. Kathryn is also the biological daughter of Reeves, and was born two years after brother Scott (per Closer Weekly).
Clint's daughter Francesca was born in 1993 to actress Frances Fisher, whom Clint was dating at the time (via Country Thang Daily). Francesca has appeared in numerous film projects throughout the years, including movies starring her mother, Frances, and separate projects starring her father, Clint.
You may remember Francesca from her time on the E! reality television series "Mrs. Eastwood and Company," which centered around Clint's second wife, Dina Eastwood (via IMDb). Dina and Clint's daughter, Morgan, who was born in 1996, also starred on the show along with her famous parents and siblings.