What We Know About The Departure Of Kamala Harris' Chief Spokesperson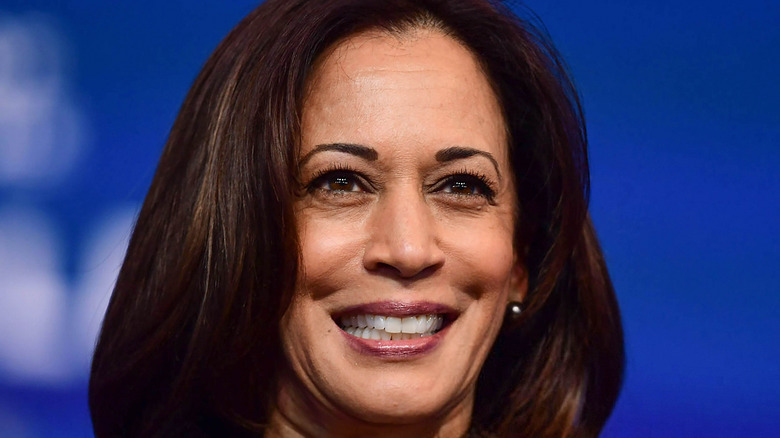 RedhoodStudios/Shutterstock
Since taking on the role of Vice President in January, Kamala Harris has reportedly been sidelined by top aides and officials in the White House. As CNN reported, the relationship between Harris' staff members and other top officials in the White House has become incredibly complicated. Many inside sources revealed to CNN that one of the biggest issues Harris faces is the simple fact that she has not been involved in major overseas missions and other national initiatives.
For example, while President Joe Biden and other Democrats were busy crafting and promoting the infrastructure bill, Harris was touring the NASA space flight center in suburban Maryland and speaking about the future of NASA. "Kamala Harris is a leader but is not being put in positions to lead," a top donor to the Democratic party told CNN. "That doesn't make sense. We need to be thinking long term, and we need to be doing what's best for the party. You should be putting her in positions to succeed, as opposed to putting weights on her. If you did give her the ability to step up and help her lead, it would strengthen you and strengthen the party."
The recent departure of two top aides from Harris' office has also contributed to the speculation surrounding the effectiveness of Harris' vice presidency. As USA Today reported, these departures have only added fuel to the firestorm of gossip regarding the alleged tension between Harris and the West Wing.
Symone Sanders is the second top aide to leave Harris' office in recent weeks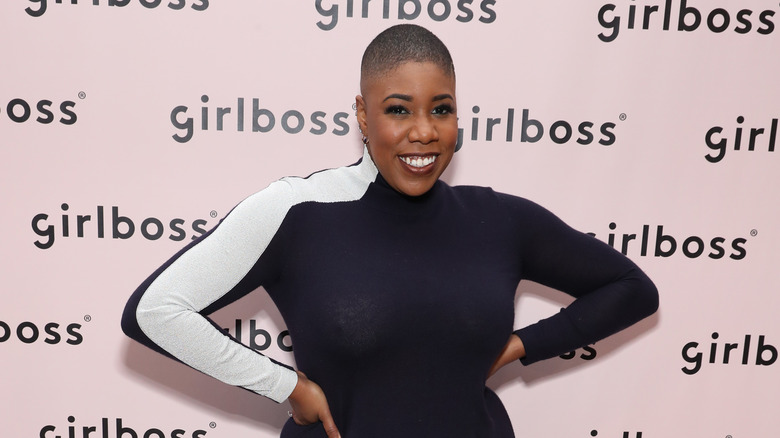 Cindy Ord/Getty Images
On December 1, NBC News revealed that Symone Sanders, a senior adviser and chief spokesperson for Vice President Kamala Harris, will be leaving her position by the end of December, information revealed to NBC by a White House official. Sanders was President Joe Biden's campaign senior advisor during the 2020 election, then transitioned to the role of chief spokesperson for Harris after Biden won the election, per Politico. It is not clear as to exactly why Sanders is leaving her post.
"I'm so grateful to the VP for her vote of confidence from the very beginning and the opportunity to see what can be unburdened by what has been," Sanders said in a note to her fellow staffers on Wednesday, per Politico. "I'm grateful for [Harris chief of staff] Tina [Flournoy] and her leadership and her confidence as well. Every day, I arrived to the White House complex knowing our work made a tangible difference for Americans. I am immensely grateful and will miss working for her and with all of you."
Last month, Harris' communications director, Ashley Etienne, announced that she would be leaving her post in order to "pursue other opportunities," per USA Today. During an appearance on "Good Morning America," Etienne dismissed the idea that she harbored any negativity about her role. "I'm very, very excited about the work that we have accomplished but I am also absolutely, absolutely clear-eyed that there is a lot more to do and we're going to get it done," she said (per USA Today).