Details On The Reported Chaos Inside Kamala Harris' Office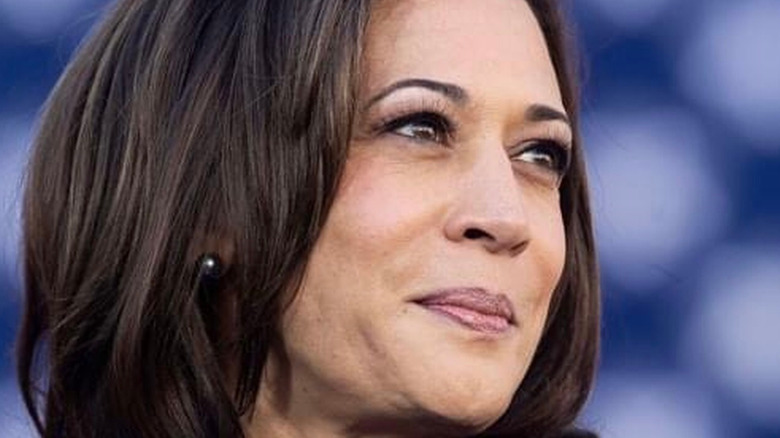 Shutterstock
Things aren't looking good for Kamala Harris right now. After receiving criticism that the vice president had yet to visit the U.S.-Mexico border since taking office, Harris' team allegedly scrambled to put together a visit last-minute, according to Politico. Former President Donald Trump already had plans to visit the border on Wednesday, and said that had he not planned to visit, "She would have never gone." 
However, at a White House press briefing, Press Secretary Jen Psaki claimed that the vice president always had plans to visit "when it was the right time." The "chaotic" trip was just one the many messy incidents that has plagued Harris' team lately, according to a story released by Politico on Wednesday. In the report about the vice president's office, strong accusations were made by former and current aides who allege it's "an abusive environment." Unlike the positive, put-together persona that is perceived on the outside, claims were made that it's actually a "tense and at times dour" atmosphere (via The New York Post). 
Insiders say it's hard to even get to Harris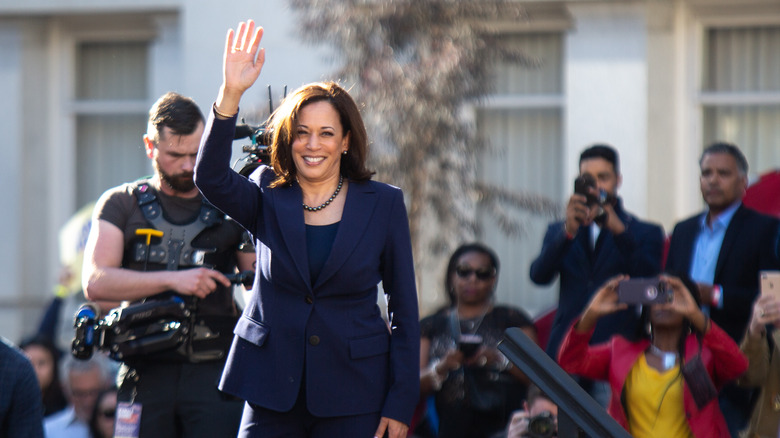 Shutterstock
Those claims aren't necessarily directed at the vice president, as some insiders have said that the reason it's so hard to get close to Harris is because her chief of staff, Tina Flournoy, acts as a gatekeeper (via CNBC). In fact, it's been hard for some "allies outside the federal government" to even get a call returned to them from Harris' office. These allies claim that Flournoy often starts communications with, "What is it that you want from the vice president?" rather than a friendly, "Hello."
While some aides have said this creates an environment where "people feel treated like [crap]," Senior Advisor Symone Sanders has come to Flournoy's defense, saying, "Black women like me would not have the opportunity to work in politics without Tina." As she puts it, "We are not making rainbows and bunnies all day." According to Sanders, if someone has something they would like to say to the vice president, "there are avenues for them to do so."
Hosts of the "The View" also commented on the allegations of a toxic work environment. Co-host Sunny Hostin said that this has a lot to do with the fact that Harris is a woman of color, and "things that are acceptable for men, are not acceptable from women" (via Twitter). 
Even Meghan McCain chimed in saying that "politics is not for the weak of heart," and anyone upset should speak up rather than leaking accusations to the press "like a baby" (via Fox News).