Piers Morgan Has Harsh Words For Meghan Markle Following Her Court Victory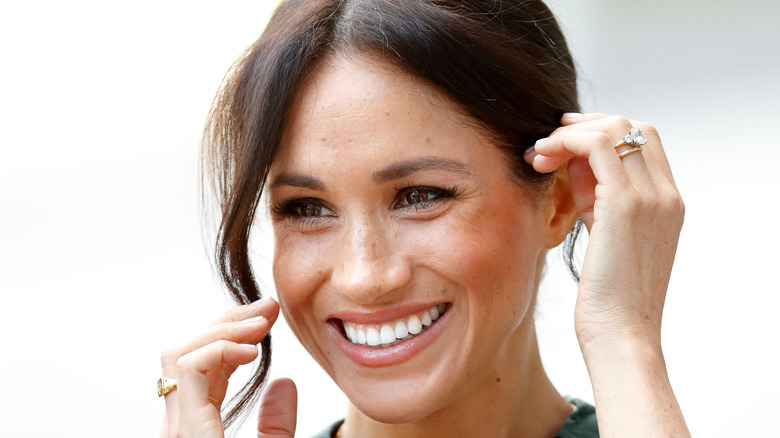 Max Mumby/indigo/Getty Images
After months of fighting, Meghan Markle finally emerged victorious against the publishers of British tabloid the Mail on Sunday. Per People, the Duchess of Sussex lodged a complaint about privacy and copyright infringement after sections of a private letter she'd written to her estranged father were published by the paper. Although the publishers, Associated Newspapers, appealed the initial judgment, the court ruled in Markle's favor again, meaning she's set to receive a substantial financial payment and the case cannot go to court. Likewise, a public apology will be published on the front page of the Mail on Sunday. "This is a victory not just for me, but for anyone who has ever felt scared to stand up for what's right," the duchess said in a statement. She added, "While this win is precedent setting, what matters most is that we are now collectively brave enough to reshape a tabloid industry that conditions people to be cruel, and profits from the lies and pain that they create."
Associated Newspapers appealed the initial ruling, which found that Markle's privacy had been breached and also her copyright had been infringed upon, leading to a three-day hearing during which the publishers claimed Markle had given instructions to her then-communications secretary on how to deal with the press if the letter was leaked. She subsequently apologized for inadvertently misleading the court. 
However, although the duchess's victory is being widely celebrated, there's at least one person who's not-so-silently fuming that she's come out on top.
Piers Morgan believes Meghan Markle is the real loser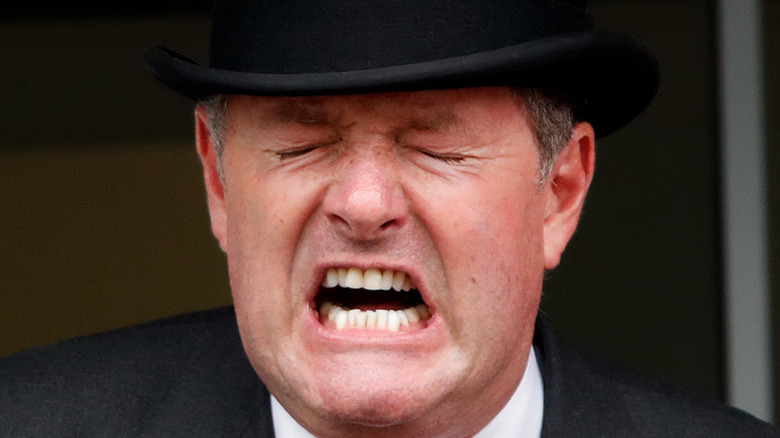 Max Mumby/indigo/Getty Images
In his December 2 screed for the Daily Mail, Meghan Markle's biggest critic, British news personality Piers Morgan, railed against the woman he's unflatteringly dubbed "Princess Pinocchio." As far as the former "Good Morning Britain" host is concerned, it's galling to see Markle "position herself as the victim of painful lies" when she's allegedly told so many herself. Morgan believes the duchess sees herself as a sort of modern Winston Churchill, "rallying a nation in wartime, rather than an unemployed actress fleecing her unelected marital royal status for gazillions from her California mansion." He also claims her so-called victory is anything but, since it essentially came down to a technicality (the Mail on Sunday published a little too much of the letter, and would've actually been safe printing slightly less). 
Besides, as far as Morgan is concerned, Markle crafted the deeply personal letter to her father with the intention of it being published, claiming, "She even deliberately used certain words to manipulate the public's emotions when they read it." Morgan writes that the real villain is Markle, because she's proven herself capable of using the public in the same manner the duchess accused the tabloids of doing, including taking part in the biography "Finding Freedom." 
Thus, Morgan states firmly, "She can claim 'victory' all she likes after this court case, but all it really did was expose her real character to the world and the cold, hard two-faced reality at the heart of Meghan and Harry's attitude to privacy."