Fans Just Got A Welcomed Glimpse Of Wendy Williams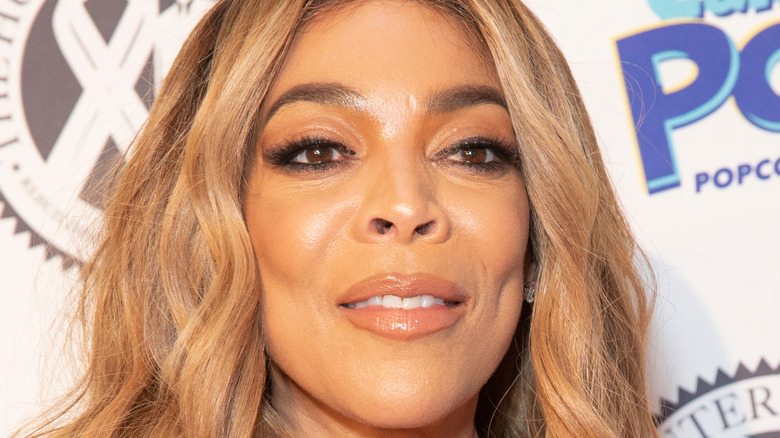 lev radin/Shutterstock
While Wendy Williams has been publicly fighting symptoms related to thyroid issues and Graves' disease since 2018, the past few months have consisted of a dramatic turn of events for her program, "The Wendy Williams Show." The first setback for the premiere of the 13th season of the show occurred when Williams began canceling promotional appearances due to health issues and contracting COVID-19. 
Eventually, these issues caused her team at "The Wendy Williams Show" to push back the premiere of the new season from Sept. 20, 2021, to Oct. 4, per Page Six. Just before "The Wendy Williams Show" was set to debut, Williams' team came forward yet again to say that her health problems had forced the show's premiere to be postponed from Oct. 4 to Oct. 18.
Since the show premiered in October, other celebrities, like Michael Rapaport, Jerry Springer, Sherri Shepherd, Leah Remini, and Michelle Visage, have stepped in to take over hosting duties from Williams, who has still not been well enough to return to the show, according to Page Six.
In November, Williams gave fans a personal update about her health on the show's Instagram page. "As everyone knows, my health has been a hot topic," Williams wrote. "I'm making progress but it's just one of those things that's taking longer than we expected. I'm a woman of a certain age, and I know enough to listen to my doctors and will return to my purple chair as soon as we all agree I'm ready."
Recently, fans got a glimpse of Williams that showed she might be on the upswing.
Wendy Williams' health appears to be getting better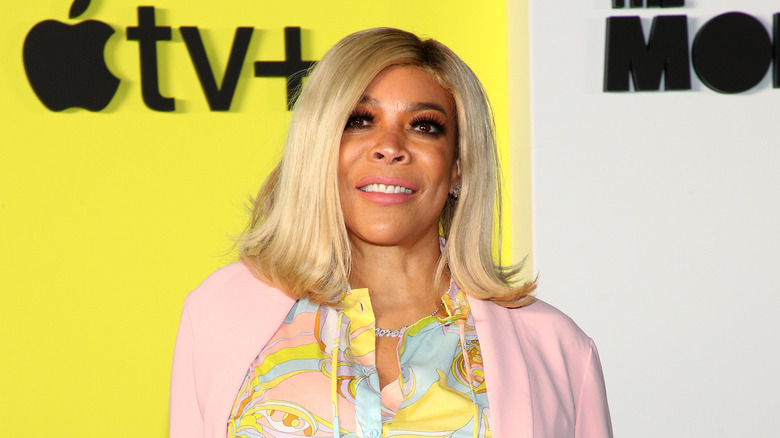 Astrid Stawiarz/Getty Images
On Dec. 1, 2021, Wendy Williams was caught on camera leaving a wellness center in Miami, clad in a red Versace robe. When asked how she was doing by the paparazzi, Williams replied in the third person (via Yahoo! Life): "Wendy is doing fabulous!" As she got in the back of a black SUV, alongside her team and son Kevin Jr., Williams said that "lots more Wendy stuff" would be coming at some point in the future.
Rumors have been circulating since anonymous sources close to "The Wendy Williams Show" told Radar Online in November that the show's producers were seeking a full-time replacement for Williams instead of just a temporary one. 
"No-one expected ratings to go up 32 percent without Wendy," an anonymous source told Radar Online, per Atlanta Black Star. "The fill-in hosts were just supposed to keep the show's lights on until Wendy was well enough to return. It was assumed that without Wendy, the audience would not watch, but the has not been the case. In fact, when Sherri Shepherd took over she not only retained all of Wendy's fans but also brought in a whole new audience too. This is why the search has changed from finding a temporary replacement to a full-time one."
It is still unclear whether or not Williams will be returning to host "The Wendy Williams Show."