The Surprising Thing That Happened Once CNN Suspended Chris Cuomo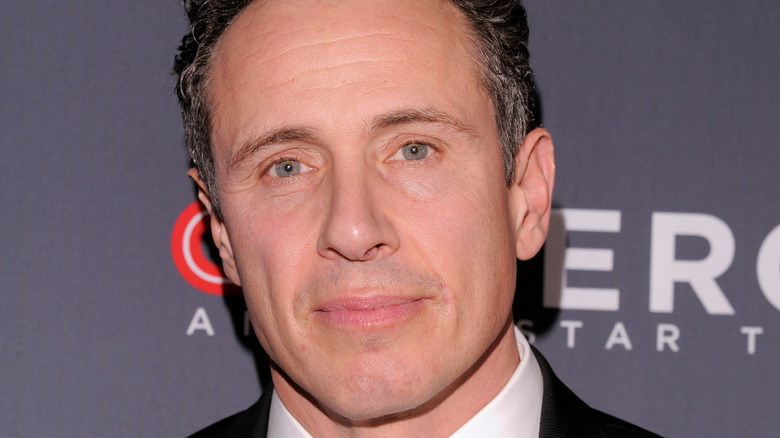 Ron Adar/Shutterstock
On Tuesday, a CNN spokesperson announced that the network would be indefinitely suspending one of its main personalities and anchors, Chris Cuomo, after learning that he used his media connections to fight sexual assault allegations made against his brother, former New York Governor Andrew Cuomo. "The New York Attorney General's office released transcripts and exhibits Monday that shed new light on Chris Cuomo's involvement in his brother's defense," a CNN spokesperson said, per CNN. "The documents, which we were not privy to before their public release, raise serious questions. When Chris admitted to us that he had offered advice to his brother's staff, he broke our rules and we acknowledged that publicly. But we also appreciated the unique position he was in and understood his need to put family first and job second. However, these documents point to a greater level of involvement in his brother's efforts than we previously knew. As a result, we have suspended Chris indefinitely, pending further evaluation."
The day after it was announced that he was suspended, Chris spoke about this latest development in his career on his SiriusXM Satellite Radio show, "Let's Get After It." "Quick note about the obvious — I've been suspended from CNN," Cuomo said on the radio show, per NPR. "You know this already. It hurts to even say it. It's embarrassing, but I understand it. And I understand why some people feel the way they do."
The ratings for Chris' show have skyrocketed since his exit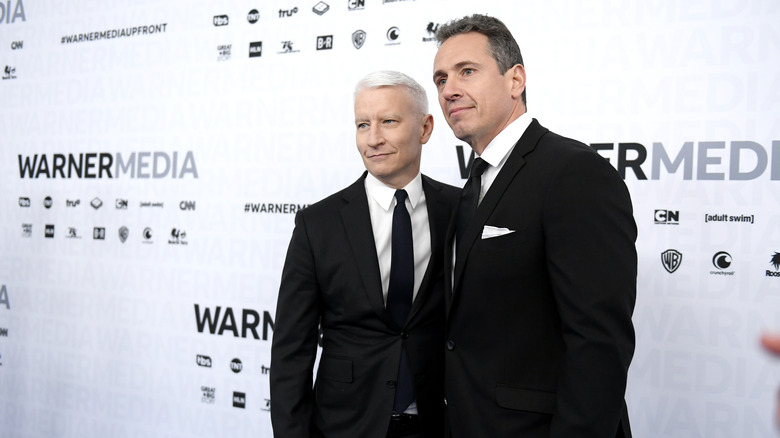 Mike Coppola/Getty Images
After it was announced that Chris Cuomo was suspected indefinitely from CNN, a plan soon had to be formulated as to what would happen to his show, "Cuomo Prime Time." According to Variety, "Cuomo Prime Time" is CNN's most-watched show and directly competes with shows hosted by Fox News' Sean Hannity and MSNBC's Rachel Maddow. On Tuesday, the day of Cuomo's suspension, fellow CNN journalist Anderson Cooper hosted a CNN town hall devoted to the coronavirus. For the rest of the week, Cooper filled in on Cuomo's show. Variety reported that a new schedule is still being formulated by CNN to replace Cuomo's popular show.
For the past few weeks, Chris' show ratings have been far below average. However, on Tuesday night, when Cooper filled in for Cuomo, the number of viewers spiked to 897,000, according to Nielsen TV ratings data posted online by AdWeek's TVNewser website. Prior to Cooper's takeover, Cuomo's show averaged 774,000 viewers during the month of November.
It is unclear if Cooper will continue to fill in for Cuomo in the coming weeks.