You Will Never Find A Dupe That Lives Up To The NARS Creamy Concealer Name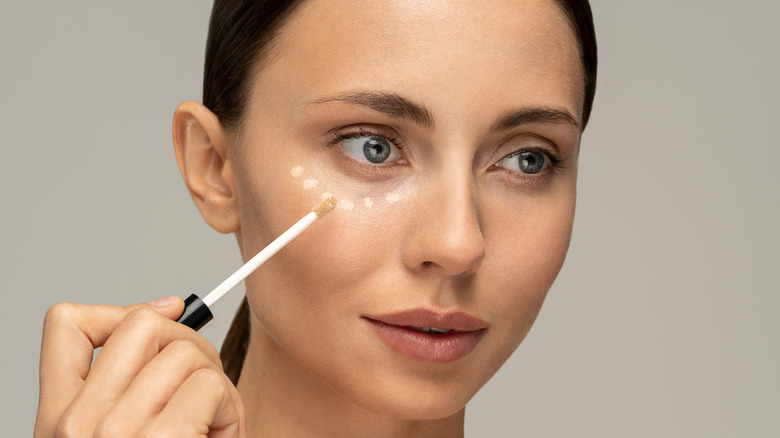 DimaBerlin/Shutterstock
With all of the countless beauty products in the world, it's rare for a product release to leave its mark in a big way. Just as the excitement over the newest mascara is reaching its peak, another takes its place, and the merry-go-round continues. Back in the not-so-ancient day, there would only be a handful of iconic holy grail products in circulation at any given time. If you pay close attention, it's funny to notice that it seems like a few of the iconic favorites of that early YouTube beauty guru era are products that have stood the test of time and actually still maintain their status.
You'll still hear professional makeup artists rave about Giorgio Armani's Luminous Silk Foundation, and people still swear by Laura Mercier's Translucent Loose Setting Powder (via Stylist). NARS Radiant Creamy Concealer also still holds its spot as the ultimate favorite concealer to tackle your every concealing need.
Since it's the era of dupes, when a new expensive product drops, it's likely to be followed by a more affordable drugstore brand rendition of the exact same product. Dupes can often be hit or miss, but you're generally guaranteed to find a product that hits the spot at a fraction of the price. It is only a rare few products that seem to stand out in a league of their own. 
NARS Radiant Creamy Concealer really does it all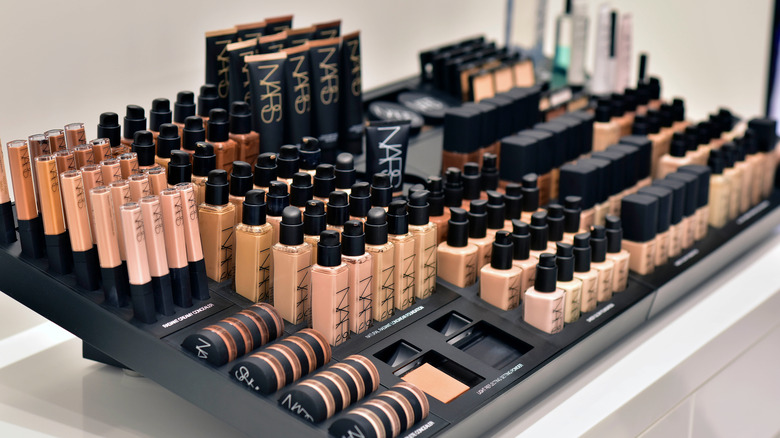 Yasemin Yurtman Candemir/Shutterstock
Despite the endless parade of concealer releases, NARS Radiant Creamy Concealer fans maintain that it cannot be matched. If you introduced the Radiant Creamy Concealer into your routine back when it first came out, you're likely to be one of it's die-hard fans. Professional makeup artist Patrick Ta is one of many that swear by this bestseller, and he's the iconic legend behind the most flawless dewy bases you see on your favorite celebrities (via Vogue).
What makes NARS Radiant Creamy Concealer the best is that it does it all. It checks every single box while other concealers often check a few. It gives the perfect amount of coverage that will make any dark circles disappear, while also being super creamy (as the name would suggest) and blendable (via Byrdie). The formula manages to find the perfect balance between covering everything you need to be covered, without feeling heavy or caking on your skin. Its longevity is unmatched, and it is understandable why every time a celebrity drops her makeup routine it is given an honorable mention (via Vogue).