The Happy Reason Prince William's Kids Have 'Massive Fights' In The Morning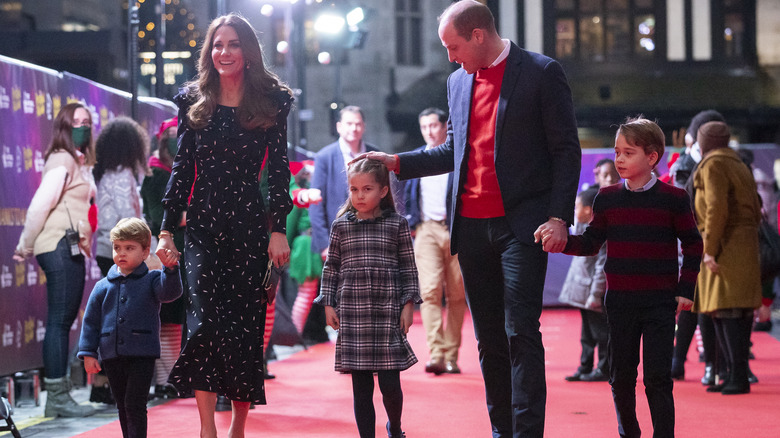 Wpa Pool/Getty Images
Okay, who else is low-key obsessed with the royal family? They're so secretive that when any news — good or bad — comes out, we immediately pounce. But this time, we have good news.
According to People, Prince William just revealed some details about his inner family's morning routine (ugh, the info we desperately needed!). Aside from the basics — washing their face, brushing their teeth, and eating breakfast — there's something entirely surprising: The royal family has dance parties. "Most mornings there's a massive fight between Charlotte and George as to what song is played in the morning," William said on Apple Fitness+'s "Time to Walk" series, per People. "And I have to, now, basically prioritize that one day someone does this one, and another day it's someone else's turn. So George gets his go, then Charlotte gets her go. Such is the clamor for the music."
As for the music they're dancing to? Us Weekly revealed that it's the either pop song "Waka Waka" by Shakira or something a bit more timely like Tina Turner's "Simply the Best."
And, of course, the kids couldn't forget the costumes with their morning dance sessions. Princess Charlotte had to share her ballet skills; the six-year-old has been taking classes for a while now, People shared. "Charlotte, particularly, is running around the kitchen in her dresses and ballet stuff and everything," William said. "She goes completely crazy with Louis following her around trying to do the same thing."
How Prince William and Catherine, Duchess of Cambridge, are raising their children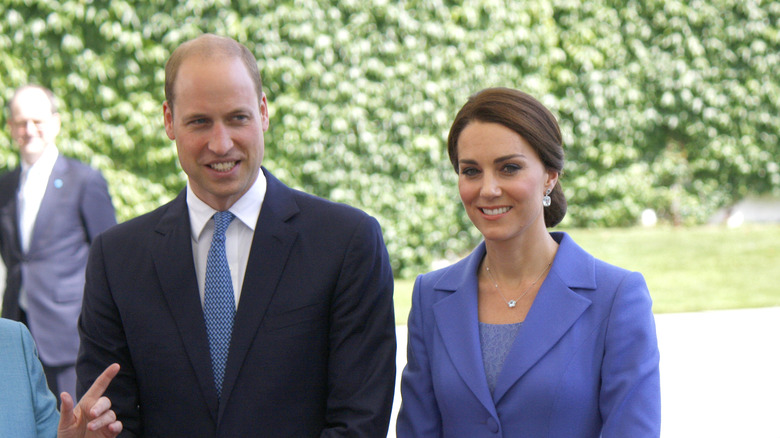 360b/Shutterstock
You'd think that any royal or rich family would have, um, interesting morning routines, but what's surprising about Prince William and his three children's morning checklist is that it's completely normal. For a man who's second in line to run a country, you'd think something would be a little bit different than the average Joe.
But, surprising, as People reported, Kate and William both wanted their children to have a normal and happy childhood, something the Duchess of Cambridge had for herself. "She wants to emulate her upbringing, living in the countryside with a close-knit family," a friend of the royal family previously told the outlet. "She desperately wants that normality for her own kids."
Hence, the family's morning dance routine. But the dance is more than just an attempt at childhood normalcy. The dad of three also admitted that seeing his children dance in the morning prepares for the day ahead, Us Weekly said. As for the song he prefers for these dancing sessions? "Thunderstruck," a classic by AC/DC. "There's nothing better, when you're a bit bleary-eyed after the weekend and trying to get yourself back into the grind of the week, than listening to Thunderstruck," William shared.