The One Song Princess Diana Loved To Sing While Driving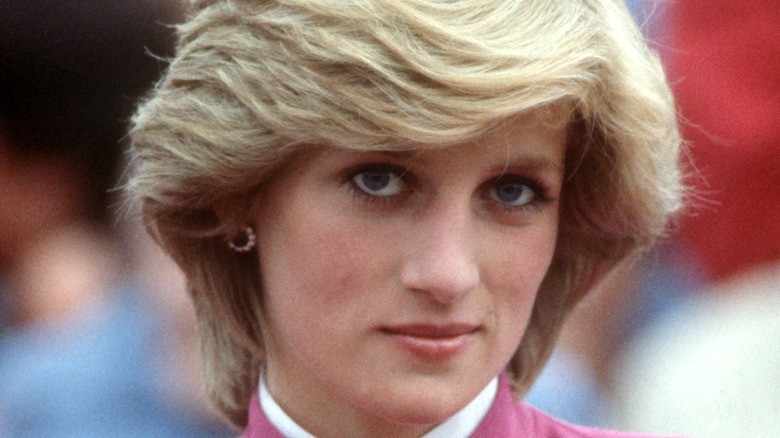 Anwar Hussein/Getty Images
Prince William recently teamed up with Apple for a fitness experience that is unlike any other. Prince William appeared as a guest on "Time to Walk," an Apple Fitness+ program that encourages subscribers to walk more often in an effort to improve their physical and mental health. Guests, such as the Duke of Cambridge, tell stories and share songs that listeners can enjoy while out on their daily walks.
For William, appearing on "Time to Walk" was a no-brainer. "Walking has been a feature of my life during the good times and the bad, come rain or shine," he shared in an Instagram post promoting the collaboration. William added, "In the hope of inspiring a few other people to get active and take some extra time for their own mental health — I wanted to share a few of my stories and favorite songs with you in an episode of 'Time to Walk.'"
One of the stories that William shared was a sentimental memory of his late mother, Princess Diana. The Duke of Cambridge sweetly revealed a song Princess Diana loved to sing while driving him and his brother, Prince Harry, back to school following holiday breaks.
Princess Diana loved to sing this Tina Turner song while driving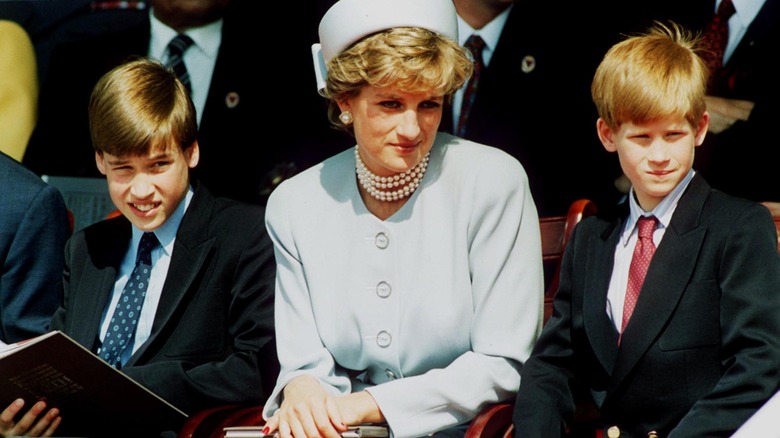 Anwar Hussein/Getty Images
Princess Diana was known for her love of music, which included artists like Diana Ross, Duran Duran, and Lionel Richie (per The Guardian). Prince William revealed another favorite artist of his mother's during his appearance on "Time to Walk" for Apple Fitness+, and shared a heartwarming memory of Diana singing one particular song from this artist while driving. "One of the songs I massively remember and has stuck with me all this time, and I to this day still quite enjoy secretly, is Tina Turner's 'The Best,' [sic]" William said (via Geo TV).
Prince William added some sentimental details to the story and said, "My mother, she'd be driving along singing at the top of her voice. We'd even get the policeman [security] in the car: he'd occasionally be singing along as well. We'd be singing and listening to the music right the way up to the gates at school where they dropped you off."
The reason why this particular song and memory stood out to Prince William above all others? "Because sitting in the back seat, singing away, it felt like a real family moment," William candidly revealed.