Shakira Has A Sweet Message For Princess Charlotte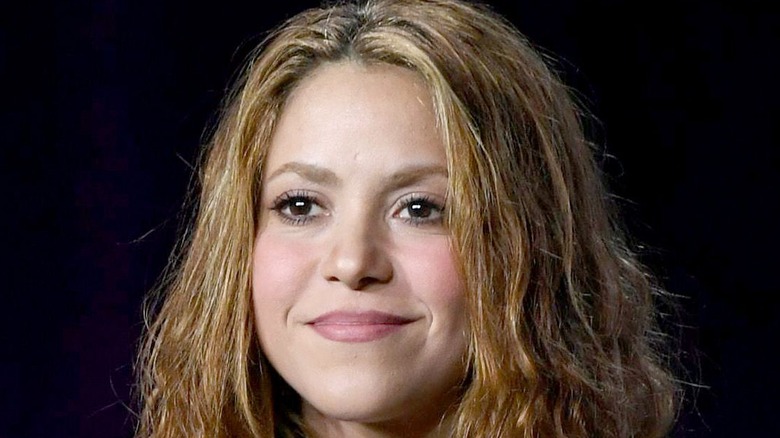 Kevin Winter/Getty Images
Prince William is the latest public figure to participate in the Apple podcast "Time To Walk," which encourages listeners to get out and walk more often. 
"In his Time to Walk episode, Prince William talks about the importance of keeping mentally fit. He also reflects on a lighthearted moment when he was drawn out of his comfort zone, the value of listening as a way to empower others, and an experience that led him to prioritize mental health," according to an Apple press release.
One of the biggest reveals during the podcast is that the prince's daughter, Charlotte, is a big fan of Shakira's "Waka Waka," which was the official 2010 FIFA World Cup song. 
"'One of the songs that the children are loving at the moment is Shakira, 'Waka Waka.' There's a lot of hip movements going along with a lot of dressing up," William explained (per Daily Mail). "Charlotte particularly is running around the kitchen, in her dresses and ballet stuff. She goes completely crazy with Louis following her around trying to do the same thing."
In fact, music plays such a big part in the Duke and Duchess of Cambridge's family life that "most mornings there's a massive fight between Charlotte and George as to what song is played in the morning," the prince said. In order to keep the peace, the kids alternate who gets to choose the morning tunes.
In response to hearing about her royal fan, Shakira sent a sweet message to Charlotte.
This isn't the first time Shakira has spoken about the royal family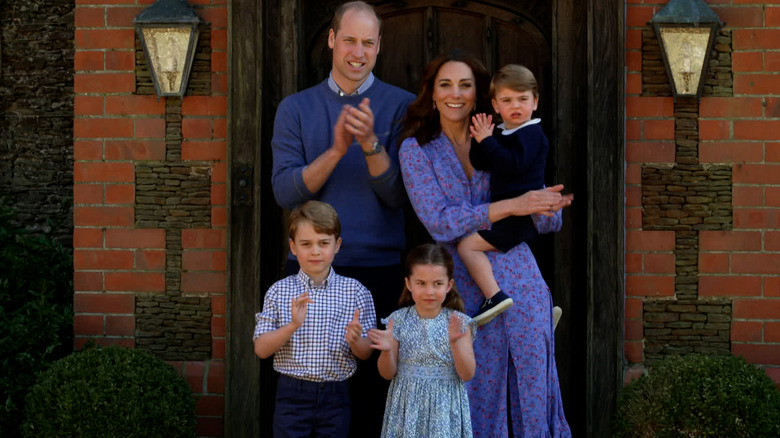 Comic Relief/Getty Images
After word got out that Princess Charlotte was a huge fan of the Shakira song "Waka Waka," the singer tweeted out a special message to the daughter of Prince William and Kate Middleton: "I'm so pleased you like my music, Princess Charlotte!"
This isn't the first time that Shakira has been linked to the royal family. A climate advocate who has worked tirelessly to protect the world's oceans, Shakira teamed up with Prince William to support the Earthshot Prize, which, according to its website, offers a cash prize to environmentalists with ambitious planet-saving projects. 
Over 10 months, more than 750 nominees from around the globe were narrowed down to 15 finalists who virtually attended a ceremony held at London's Alexandra Palace in October 2021. Shakira served as one of the judges.
"Seeing Prince William's passion and how genuinely determined he is to provoke change is very, very inspiring," she said (per Daily Mail). "It's just incredible to see how committed he is, and all the people at Earthshot are, to make change happen in the world in such a short amount of time. And it's not impossible. It requires many of us, plenty of commitment and determination, and we need to raise awareness towards that."