Prince Harry's Latest Comments Have Twitter Seeing Red. Here's What He Said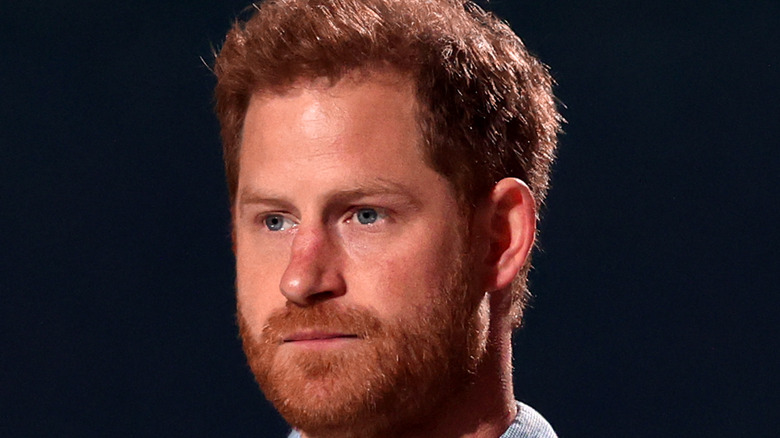 Kevin Winter/Getty Images
All around the world, the Great Resignation has been taking place. During the month of August 2021, the U.S. Bureau of Labor Statistics reported that 4.3 million Americans, or a stunning 2.9% of the country's workforce, quit their jobs, per NPR. 
More than anything, this recent record-breaking exodus reveals the burnout that employees have been feeling since the COVID-19 pandemic started, which created even more instability in the workforce and beyond. 
"The mass exodus workplaces have experienced over the past several months is unprecedented — burnout levels reached an all-time high," Dr. Laura Hamill, chief science advisor at Limeade, told Forbes. "There was a societal breakdown when it came to the ecosystem of work, home, and well-being. People reached their limits."
Though they were far ahead of the curve, perhaps the most famous resignation of the past few years has been that of Prince Harry and his wife, Meghan Markle. Since leaving their royal duties behind in 2020, the pair moved from Great Britain to Montecito, California, where they live in an almost $15 million mansion, according to the Daily Mail. 
After allegedly being cut off financially from the royal purse, Prince Harry has had to find work of his own. So, he and Meghan signed lucrative deals worth tens of millions of dollars with both Netflix and Spotify.
Recently, however, Prince Harry's comments about the Great Resignation have people fuming.
Prince Harry believes that people should just quit their unfulfilling jobs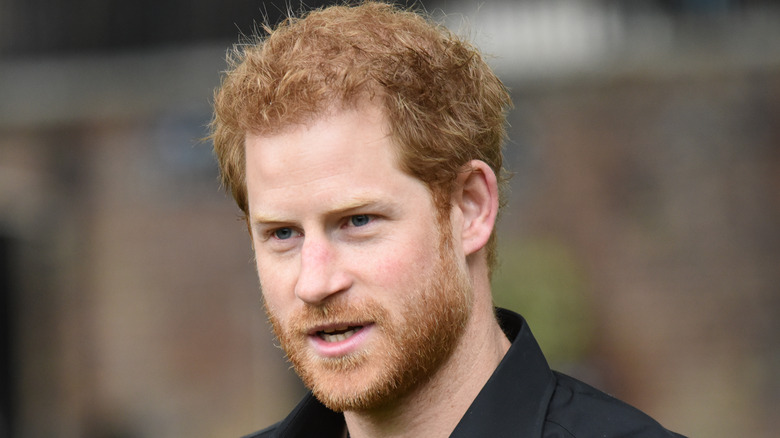 Bart Lenoir/Shutterstock
Back in March 2021, it was announced that Prince Harry had been named the chief impact officer at BetterUp, a mental health startup that sells coaching plans to companies for their employees. These coaching plans discuss topics ranging from mental fitness to nutrition to parenting, according to the Daily Mail. 
During a recent interview with Fast Company, Prince Harry said that people working in unfulfilling jobs should simply quit. "[A] lot of the job resignations you mention aren't all bad," he said of the Great Resignation. "In fact, it is a sign that with self-awareness comes the need for change. Many people around the world have been stuck in jobs that didn't bring them joy, and now they're putting their mental health and happiness first. This is something to be celebrated."
As you might imagine, the royal received quite a bit of negative feedback from the interview. "The person who lives in an £11million mansion, has millions in the bank, and no proper job, is advising us to: 'quit our jobs if they don't bring us joy' and says 'leaving work is something to be celebrated.' How would you know anything about work Prince Harry?!" one person tweeted.
Peter Francis, director at engineering consultancy firm MAT Ltd., told the Daily Mail: "I think Prince Harry has a point: being aware that the job you're doing may be causing you harm is a major step forward. However, not everyone has the luxury to just quit and then look around for something — most have to keep earning before they take the plunge."
Now, it turns out that Harry's brother, Prince William, has quite a different perspective on employment.
Prince William's recent comments have drawn a stark comparison between the brothers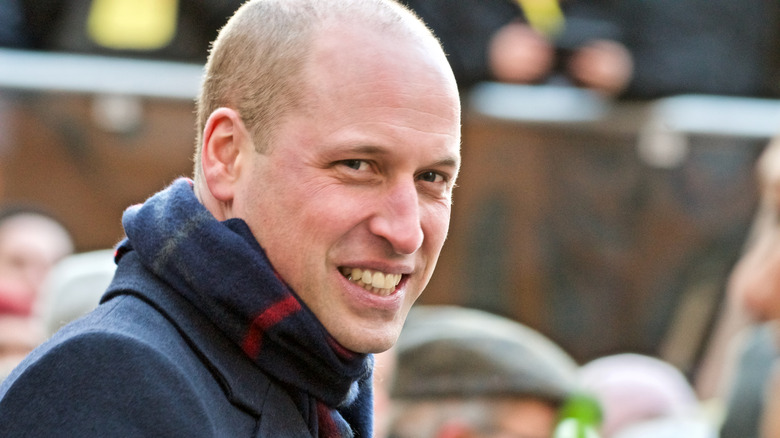 Liv Oeian/Shutterstock
In contrast, Prince William recently opened up about a difficult job he had when he was younger, discussing how it was challenging for his mental health but he stuck with it anyway. During a special episode of Apple's "Time to Walk" series that premiered on Dec. 6, 2021, William spoke about working with the East Anglian Air Ambulance between 2015 and 2017, per Fox News. 
"The moment I started the helicopter training, I realized that it was better than anything," he said. "It was one of those things that I just instantly took to and thought, 'This is really cool. I really enjoy it.'"
Despite loving the job, William admitted during the series — which encourages people to get out and walk for exercise — that "seeing patients and families ripped apart on almost a daily basis" was traumatic and continues to impact his mental health, he said. One incident, in particular, involving a young boy who was hit by a car, has stuck with him. 
"There are some things in life you don't really want to see," Prince William said on the series, per Fox News. "All we cared about at the time was fixing this boy. And the parents are very hysterical, as you can imagine, screaming, wailing, not knowing what to do, you know, and in, in real agony themselves. And that lives with you."