Ainsley Seiger Speaks On Getting More Comfortable With Her Law & Order Character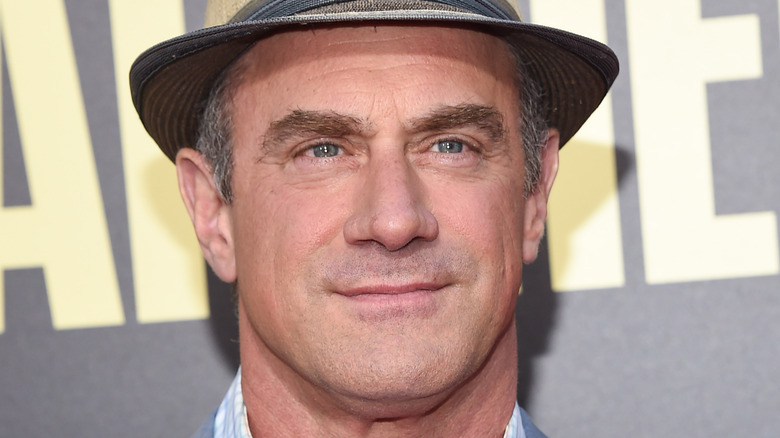 DFree/Shutterstock
For 12 years, Detectives Elliot Stabler (Christopher Meloni) and Olivia Benson (Mariska Hargitay) were the dynamic duo of "Law & Order: SVU." So, when Meloni announced he was leaving "SVU," he didn't just leave the show, he left a hole in many fans' hearts (via Parade). Many believed the series would never recover, and while it did eventually rebound, many still longed for Stabler's return.
Sadly, Meloni's tenure on "SVU" came to an end simply due to a breakdown in contract negotiations, which means the beloved character didn't get the proper sendoff he would have had otherwise, had the exit been anticipated.
"How I left was a different issue and had nothing to do with the 'Law & Order' people, the 'SVU' people or with Dick Wolf," Meloni told the New York Post. So of course, fans were thrilled when NBC announced there would be a new "Law & Order" spinoff joining the franchise: "Law & Order: Organized Crime" headlined by Detective Elliot Stabler.
"It truly came about by [series creator] Dick Wolf calling and saying he wanted to discuss a project," Meloni said. "I was like, 'Oh, really? OK.' I was shocked ... I never thought this was going to happen, but the circumstances for me changed ... So 'yes' became the correct answer."
The "Law & Order: Organized Crime" team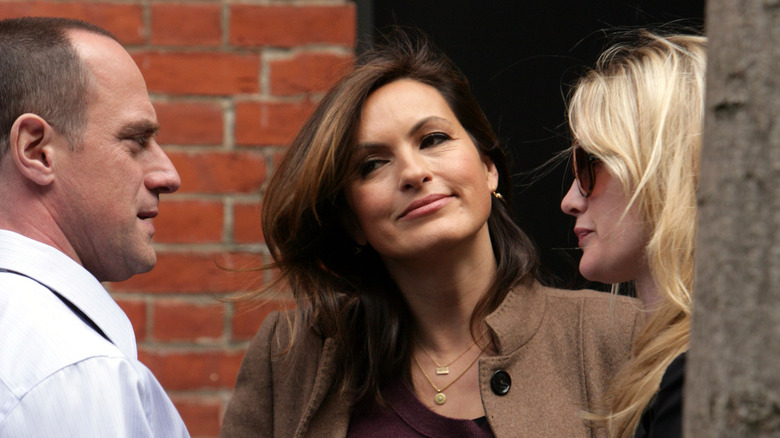 Northfoto/Shutterstock
While the return of Detective Elliot Stabler to the "Law & Order" franchise has allowed for crossover opportunities between the worlds of "SVU" and "Organized Crime," "Law & Order: Organized Crime" still needs to stand on its own as a series. This means that Elliot Stabler needs to have his own team of detectives, just as Captain Olivia Benson does.
Amongst Stabler's team members are Sergeant Ayanna Bell (Danielle Moné) and Jet Slootmaekers (Ainsley Seiger) — as well as the new addition of Guillermo Díaz as Sergeant Bill Brewster (via ET Online). New jobs can be an adjustment — and the same is true even for actors taking on a new role. Seiger opened up about finding her character of Jet as the show entered its second season (via ScreenRant).
"I think Jet has settled a lot more into my body now that we're in Season 2. I remember being so constantly terrified and tense during Season 1 ... I would come home and my back would hurt because I would be so tense," Seiger said. "And I think a lot of what I have learned over the course of Season 1, and now coming into Season 2, is how to carry that tension as Jet that very much exists in her body ... and also understanding that I can do the whole shoulders hunched thing and still be loose and present and grounded. She's living a lot more in me, certainly, than last season."