Chris Cuomo Just Fired Back At CNN. Here's What He Said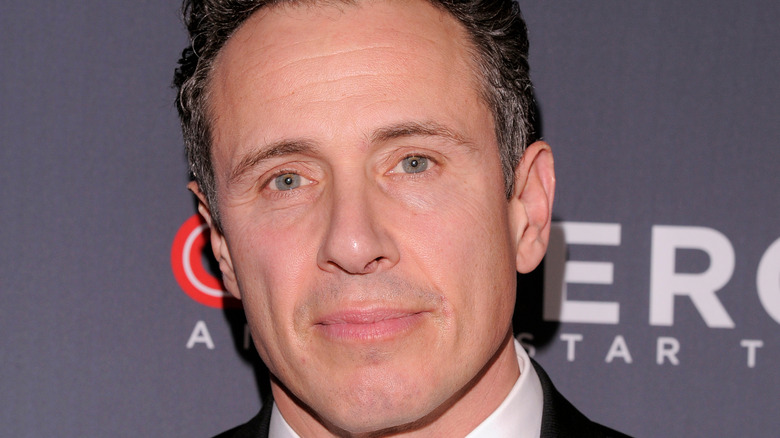 Ron Adar/Shutterstock
Journalist Chris Cuomo isn't leaving his role as a TV news personality quietly. CNN terminated Cuomo December 4 following an independent investigation conducted by the cable news network after the news personality's brother, former New York Gov. Andrew Cuomo, was accused of sexual harassment. According to CNN, a law firm was retained to determine if and how Cuomo aided his brother after the sexual harassment allegations were made. The firm reportedly uncovered documents that revealed the news anchor had offered his brother advice on public statements and sought out other news outlets to inquire about their coverage of the matter. 
The New York Times reported a new allegation of sexual misconduct was also made against Chris Cuomo himself after CNN announced his suspension days before announcing his termination. While it's unclear if that allegation contributed to his firing, CNN said in a statement, "When new allegations came to us this week, we took them seriously, and saw no reason to delay taking immediate action."
Immediately following his termination, Cuomo issued a statement saying, "This is not how I want my time at CNN to end but I have already told you why and how I helped my brother." On December 6, he spoke out again, this time leveling an accusation against his former employer.
Chris Cuomo claims CNN was aware of his actions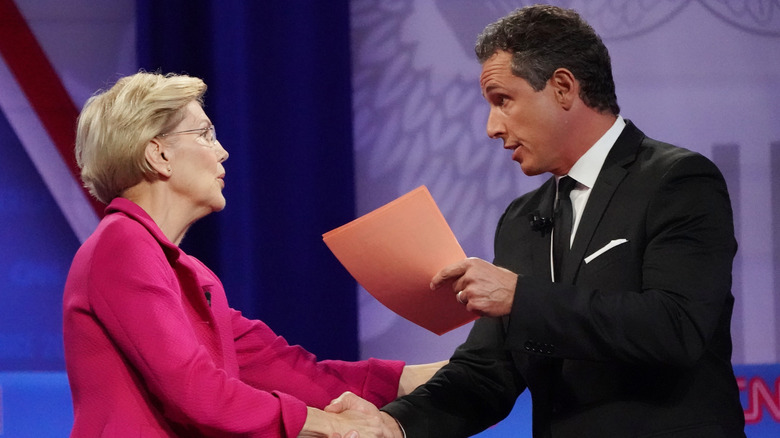 Mario Tama/Getty Images
According to The Wall Street Journal, a representative for Chris Cuomo issued a statement in which the former CNN host accused his former boss — CNN President Jeff Zucker — of being aware of his actions during the allegations against his brother. The statement claimed Cuomo and Zucker were in frequent contact concerning his support for the former New York governor. "There were no secrets about this, as other individuals besides Mr. Cuomo can attest," the spokesperson said. 
CNN quickly denied the allegations, telling the WSJ that Cuomo was guilty of lying on numerous occasions, which only reinforced their decision to terminate him "for violating our standards and practices, as well as his lack of candor" (per the New York Post). As for the former CNN personality, Cuomo also announced via Twitter on December 6, that he was quitting his SiriusXM radio show titled "Let's Get After It." "While I have a thick skin, I also have a family, for whom the past week has been extraordinarily difficult," he wrote, adding that he needed to take a step back from his radio show as a result. 
Subscribers hoping to hear repeats of past episodes or hopeful a new host will take over the show got some bad news soon after. According to Yahoo! News, Sirius XM also announced the show will no longer air.