Try Out This Makeup Trend If You're A Gemini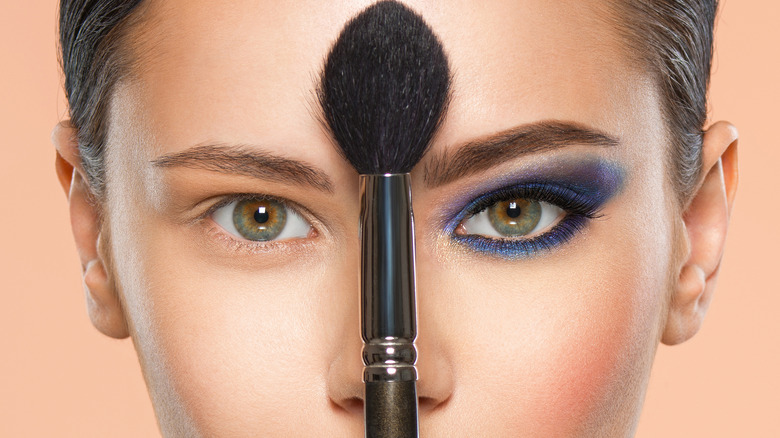 VALUA STUDIO/Shutterstock
Everyone gets things wrong about Geminis, but it's not their fault. Geminis inherently embody a duality. After all, they're the twins of the zodiac, so they always have more than one point of view and perspective on life and everything they see, hear, and do in their daily lives (via The Times of India). Their complex personalities make Geminis who they are, and they're something they can use to their advantage, too.
Just as Geminis have a perfect coffee order for their sign because of their complexity, they have a perfect makeup trend that highlights the dualities within them. According to Co—Star Astrology, Geminis don't like to be alone, and this shows in the way they present themselves. They try to cling to other people even if part of them is worried that they're too emotional or too clingy. This shows in their faces. Co—Star explains that Geminis' faces are incredibly expressive, and their eyes are often naturally two different colors, a signifier of their zodiac sign from the heavens.
All of this translates to their makeup as well. After all, makeup is inherently about expressing oneself, which Geminis don't have as much trouble with as other signs.
One eyeshadow color isn't enough for Geminis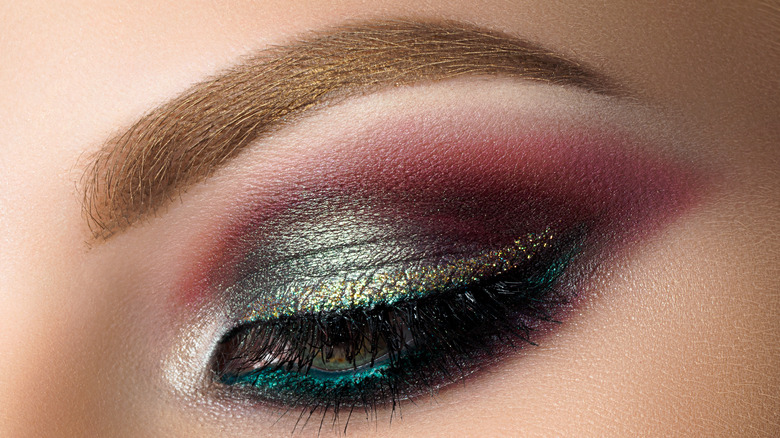 ldutko/Shutterstock
Geminis have a very specific self-care routine they need to follow to feel like their best selves, and for makeup wearing Geminis, this includes their daily face beat. They want to present themselves as fun and creative even when they don't feel fun, and this ultimately leads them to one perfect makeup trend for their sign: two-tone eyes.
According to MissMalini, Geminis often naturally fall into this makeup style, but if they haven't yet, they should give it a try. There are multiple ways to accomplish this style, but all of them accent and highlight the plurality of a Gemini's self. MissMalini recommends Geminis try two color tones on the same eye or paint a different color on each eye. Either option creates fun contrast, and the two colors Geminis choose can highlight their personal taste in addition to their zodiac sign. Contrasting eyeshadows with a bold, different shade on the lip is a perfect addition for Geminis, too.
To make the best two-toned eyeshadow look on a singular lid, choose one brighter color and one darker shade (via L'ORÉAL's Beauty Magazine). First, color your eyelid with the lighter color, and then use the darker shade to buff out your crease, beginning at your inner corner and moving all the way out. They recommend using a windshield wiper motion to accomplish this seamlessly. Then, touch it up with a blending brush to ensure it all looks clean and smooth. It's a super easy look and one that Geminis can use everyday to feel their best.