The President Of CNN Just Made This Big Announcement About Chris Cuomo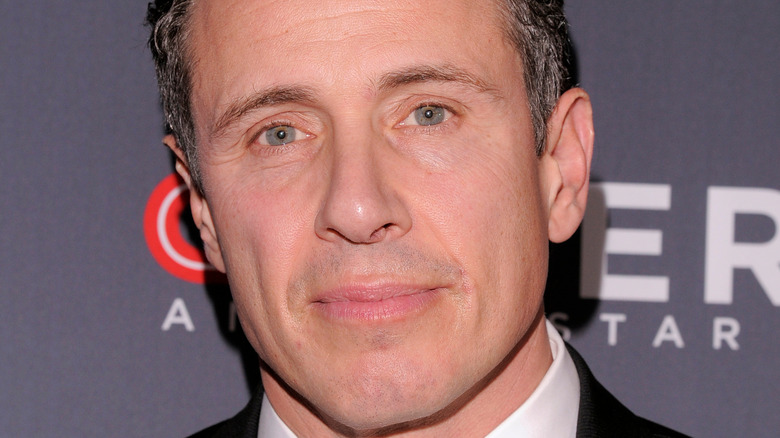 Ron Adar/Shutterstock
CNN is ready to play hard ball with Chris Cuomo, who was fired by the network for assisting his brother and former Governor of New York Andrew Cuomo in fighting off sexual harassment allegations, as well as being hit with his own accusations of sexual misconduct. "Based on the report we received regarding Chris's conduct with his brother's defense, we had cause to terminate. When new allegations came to us this week, we took them seriously, and saw no reason to delay taking immediate action," CNN said in a statement (per CBS News).
At a virtual town hall with employees, CNN President Jeff Zucker revealed that he had "reprimanded" Chris in May 2021, advising him that he shouldn't get involved in his brother's scandal. Chris, however, claims that his former boss was fully aware that he was helping Andrew fight the claims, which CNN has denied. "He has made a number of accusations that are patently false," the network said in a statement (per Daily Mail). "This reinforces why he was terminated for violating our standards and practices, as well as his lack of candor."
In addition to losing his CNN job, Chris has stepped down from his weekly radio show on SiriusXM, and his book, "Deep Denial," which was scheduled to come out in fall 2022, has been scrapped. And there is even more bad news for the disgraced journalist.
CNN has no intention of giving Chris Cuomo severance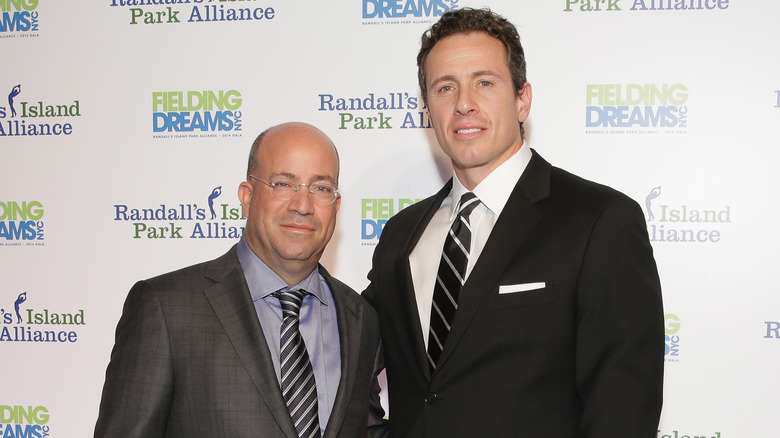 Andrew Toth/Getty Images
After firing Chris Cuomo, CNN President Jeff Zucker revealed during a virtual town hall with employees that the network would not be paying its former employee any severance, especially since the host was less than forthcoming about his involvement in his brother Andrew's defense strategy against sexual harassment allegations. "Chris had gone further than he had told me and told other members of our senior executive team," Zucker reportedly said, according to The Wall Street Journal. 
Chris is prepared to fight back, hiring attorneys so he can sue the network for more than $18 million, which is the amount left on his contract. But a source told the New York Post that CNN has "no intention of paying [Chris] Cuomo a penny. If he gets a settlement, there would be uproar," adding that "CNN has a standard morality clause in their contract that says if the employee does anything of disrepute, they can be immediately fired."
In the meantime, CNN needs to find a replacement for the vacated primetime slot. While Zucker reportedly told employees he has not made a decision, Jake Tapper is said to be a frontrunner for the job (per Daily Mail).