Actress Jodie Turner-Smith Speaks Out About Meghan Markle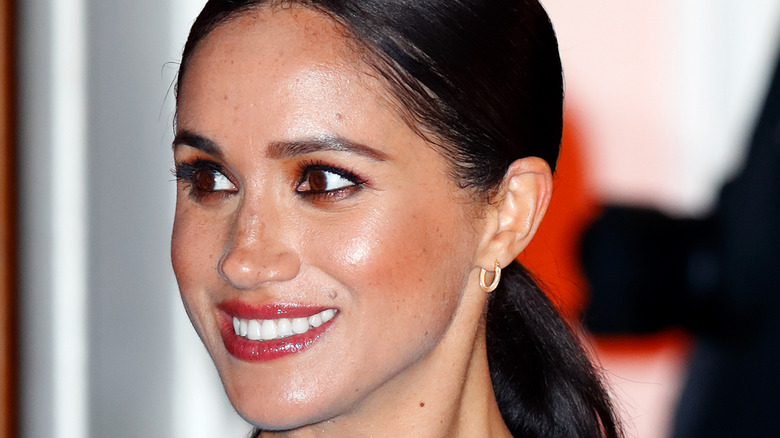 Max Mumby/indigo/Getty Images
Ever since she started dating Prince Harry, Meghan Markle has been persecuted by the press and social media alike. As Stylist detailed, while celebrating her historic victory against the Mail on Dec. 5 for breach of privacy and copyright, Markle has been the victim of horrific racist and sexist abuse ever since she emerged into the public eye proper. 
The former "Suits" star's greatest crime is apparently that she's an American biracial divorcee, but, by supposedly taking Harry away from his family, the duchess truly crossed a line. Although the couple's groundbreaking interview with Oprah Winfrey endeared many to Markle, it also emboldened critics like Piers Morgan to attack her further for having the gall to speak out about her troubles (via Page Six). 
Likewise, bullying claims against the duchess muddied the waters, perpetuating the idea that Markle is an aggressive woman who should remember her place (via Independent). Thankfully, support sometimes comes from an unexpected place. In this case, actor Jodie Turner-Smith is taking up Markle's cause. 
The actor compared Meghan Markle to Anne Boleyn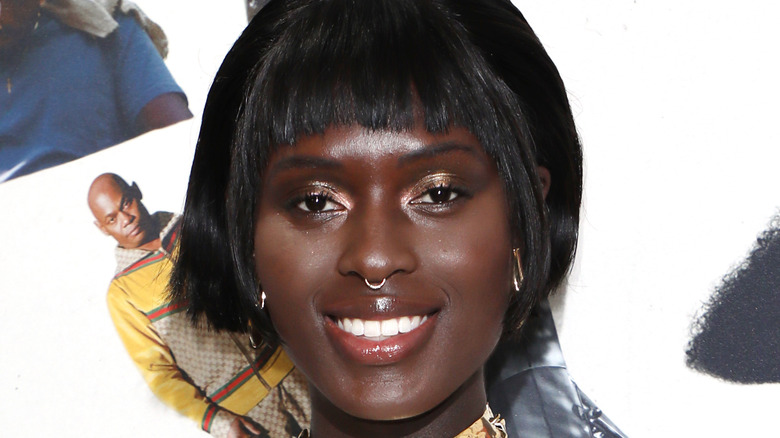 Lia Toby/Getty Images
British actor Jodie Turner-Smith, who impressed opposite fellow Brit Daniel Kaluuya in "Queen & Slim" (via IMDb), is making major waves as the first Black performer to play Anne Boleyn, portraying the Tudor in the miniseries "Anne Boleyn." But, as she told the Daily Beast, it wasn't about proving a point. 
Rather, "what resonates with me is the story," she said. Turner-Smith wanted to showcase the truth about a famous woman who had been unfairly maligned by the public and who was tragically misunderstood as a result. In fact, the series follows Boleyn not at the height of her power but leading up to her execution, when everything is falling apart and the world starts turning against her. 
The actor did a considerable amount of research for the role to ensure that the character was humanized rather than sensationalized, as she has been many times in the past. However, although Boleyn existed hundreds of years ago, Turner-Smith believes her story has modern connotations, particularly considering the treatment of Princess Diana and Meghan Markle. 
"That's another thing that made this story an appealing one to tell, that as a concept, this idea that a woman who appeared to be disruptive to the monarchy — what that meant for the people around her and how that meant they needed to try and destroy her and bring her down," she explained.
The British star doesn't think this applies only to the monarchy, however, describing it as "a universal concept."