The Wendy Williams Show Just Announced This Bombshell News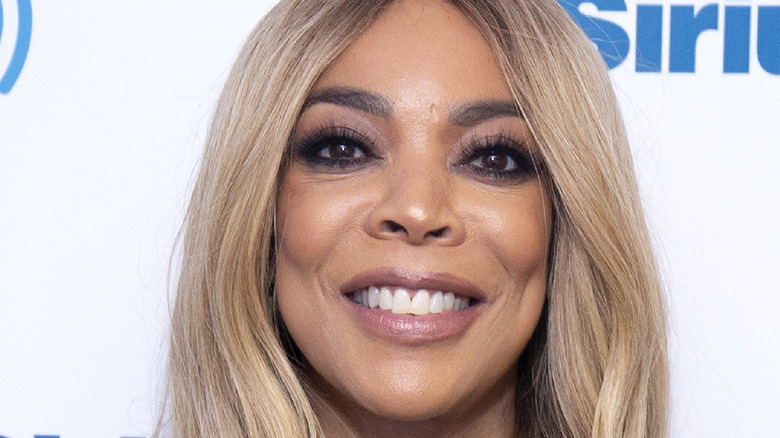 Santiago Felipe/Getty Images
"The Wendy Williams Show" returned to air for its 13th season in the second half of 2021. However, one component was missing in action: its namesake star. As Deadline reported, Wendy Williams was scheduled to be back for the show's latest season in September of that year. However, the premiere was pushed to October 4 after the host tested positive for COVID-19. The season premiere was delayed a final time to October 18. At the time of the announcement, Williams had reportedly recovered from the coronavirus but was still dealing with health complications.
Her plans to return to air were curtailed once again by ongoing health struggles. In a statement shared on the show's Instagram, it was revealed that "The Wendy Williams Show" would return sans Williams. "Wendy continues to be under medical supervision and meets with her medical team on a daily basis," the note read. "She is making progress but is experiencing serious complications as a direct result of Graves' Disease and her thyroid condition." As for how Williams' absence been handled? A series of guest hosts have stepped up to fill her essential role.
The revolving list included the likes of Leah Remini and Michelle Visage, who told Entertainment Tonight that they had a great time hosting but were "exhausted." Based on the latest update from the show, these tired hosts will be in good company come January 2022.
Wendy Williams' return won't happen in January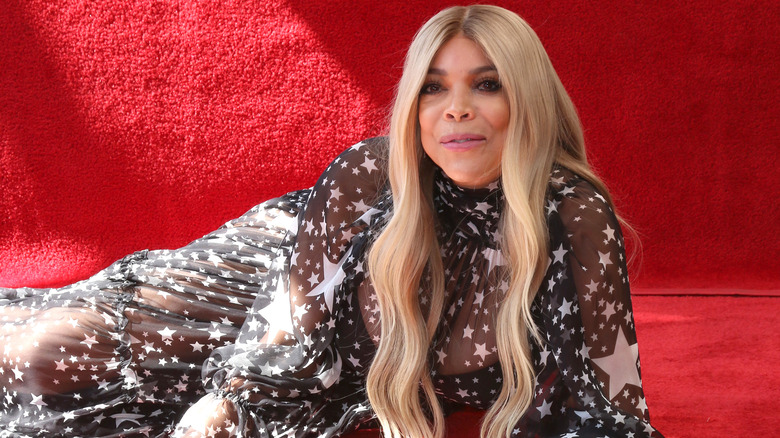 Kathy Hutchins/Shutterstock
With the holidays right around the corner, "The Wendy Williams Show" will embark on a holiday hiatus until the new year. Unfortunately, it does not look like its host Wendy Williams will be back on set at all for the first month of 2022. On December 8, 2021, "The Wendy Williams Show" announced on Instagram that a guest host lineup has been set for the first few weeks of the new year. Fat Joe and Remy Ma will handle the first week of January, Michael Rapaport the second, Kym Whitley and Finesse Mitchell the third, and Sherri Shepherd the fourth.
As People pointed out, Shepherd, Rapaport, Fat Joe, and Remy Ma are all already familiar with the responsibility, as they've hosted before. The latest calendar of guest hosts leaves the slate open for Williams to return to her spot come February. However, there are rumors circulating that she may never reclaim the gig, according to Page Six. Making matters more complicated, a source told the publication that the program's standing calls her return into question. "Even if she did come back, she'd be a lame duck because her show isn't renewed beyond this season," the source alleged.
Her extended absence has led to questions from fans about her health. Her brother Tommy Willams Jr. recently told The Sun that his sister was suffering from dementia, contrary to the rumors out there. Williams also commented on her condition. 
Wendy Williams hopes to come back to the series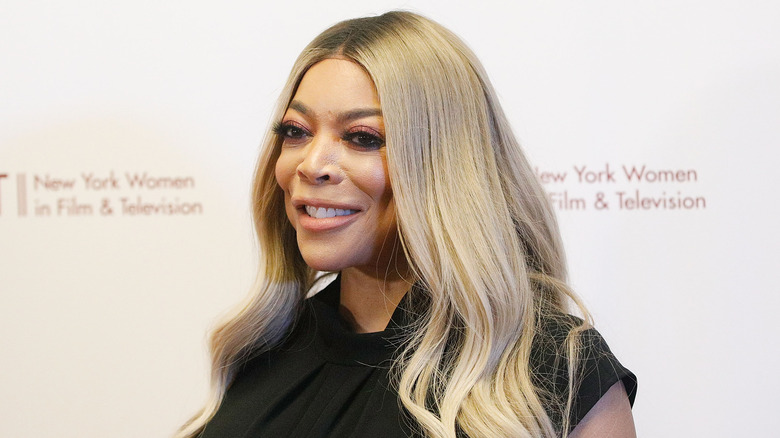 Lars Niki/Getty Images
Wendy Williams took to Instagram to address how she's been doing in November 2021, stating, "As everyone knows, my health has been a hot topic." She also commented on returning to the show. "I'm making progress but it's just one of those things that's taking longer than we expected," she wrote. "I'm a woman of a certain age, and I know enough to listen to my doctors and will return to my purple chair as soon as we all agree I'm ready."
The host graciously thanked her guest hosts, team, and network syndication company Debmar-Mercury for their support. She had an extra-special note for her viewers. "Most of all, I want to thank my fans. I have heard your prayers and comments and feel all the love! You are everything to me. I love spending my mornings with you all and I'm doing everything I can to get back to work, but right now Wendy has to focus on Wendy." As the show put it in their Instagram statement back in November, "As soon as she's ready, she will be back in her treasured purple chair." With any luck she'll be back on her feet and able to deliver more iconic on-air zingers by February 2022.