How Clare Crawley Really Feels About Her Ex Dale Moss Starring In A Romantic Comedy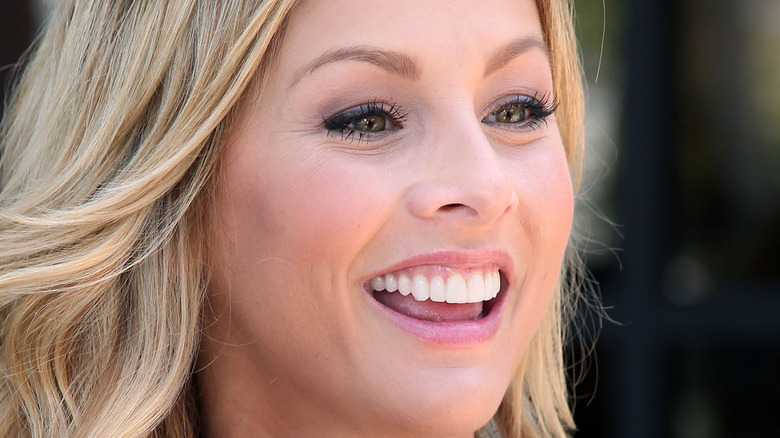 David Buchan/Getty Images
Bachelor Nation's Clare Crawley and Dale Moss tried harder than many other couples from the hit franchise to make things work post-TV. But the most recent, and final, time they called it quits was definitely the last judging by how difficult Crawley found it to get through. As Page Six notes, the "Bachelorette" alum admitted her biggest regret was simply "trusting the process" by getting engaged to the NFL player just a few weeks into the season. Crawley fully acknowledged her error in "trusting a man — a man's words and who he showed me he was," during an episode of Jana Kramer's podcast "Whine Down." 
However, Crawley clarified, "I don't know if that's a regret, I loved, and have always had such a deep love for, Dale, and A) he doesn't go away overnight and B) I don't regret that I loved loving him." Being in the public eye made the split considerably more painful for the reality star, who argued it's deceptively easy for people to spin the story however they want, making one party the hero and the other the villain. She admitted, "Things are hurtful and I'm human, so it does affect me." Crawley tries to "[take] the high road" rather than lash out. 
In fact, the "Bachelorette" star revealed she didn't imagine ever ending things with Moss in the first place, which makes it even harder. The latest installment in their ongoing saga has forced her to make a rare statement, however.
Clare Crawley thinks her ex starring in a rom-com is hilarious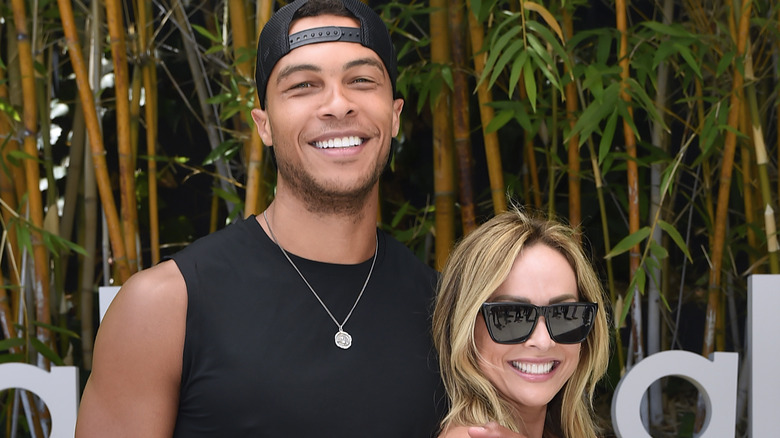 Stefanie Keenan/Getty Images
As Cosmopolitan gleefully pointed out, Dale Moss's romantic comedy "Love, Game, Match" will soon be released upon the world, and the trailer looks suitably amazing/deranged (via YouTube). The "Bachelorette" star plays Ted, a dedicated teacher tasked with testing out a dating service created by some intrepid pupils, alongside colleague Liz. The duo then has to plan a carnival together, for some Hallmark-style reason, and falls in love along the way. Fans have been sending Moss's ex, Clare Crawley, clips from the movie, which led the usually even-tempered reality star to post a rather shady response. Alongside a shot of her kicking back in a sauna, Crawley wrote on her Stories, "For the record, you guys can stop sending me all the acting reel clips ... I had a front row seat to that since day one."
At least she has a sense of humor about the reportedly devastating breakup, which Moss confirmed in a statement to People, in early October 2021. Although it started off okay, with details surrounding how Moss had supported Crawley during her mother's debilitating illness, the statement ended on a dodgy note, claiming, "Dale flew to Los Angeles for a work obligation and had every intention to travel back to Sacramento to be with her but his number was blocked, which made it impossible to communicate with Clare. It is unfortunate that the next time Dale heard anything from Clare it was on social media."