Roles You Didn't Realize Amy Adams Played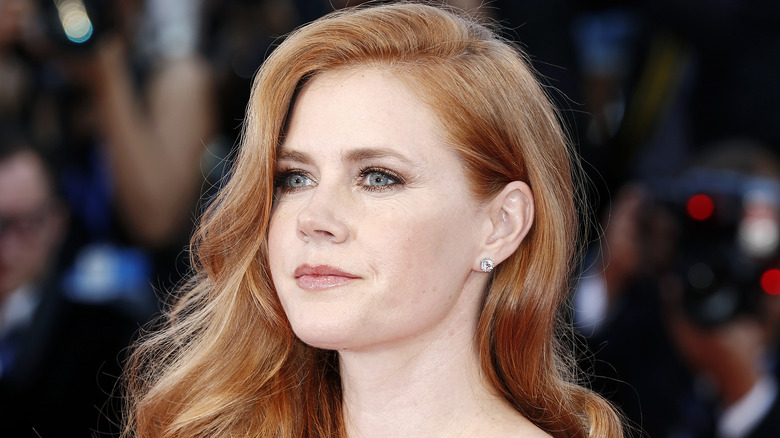 Andrea Raffin/Shutterstock
Amy Adams has been a household name for years. In fact, this Academy Award-nominated actor has a total of 65 acting credits according to IMDb. Crossing between the big and small screen, she's proven time and time again that she has a wide range of acting skills. But the famous redhead hasn't always had major roles.
Arriving in L.A. in 1999, Adams almost quit acting before she landed her first role. She told Vogue, "I've always been someone who had, like, a spirit of perseverance, but I actually almost quit because I was starting not to like who I was." She was feeling a lot of pressure in meetings and in auditions to be someone she wasn't. It's hard to imagine the star of movies like "American Hustle" and "Big Eyes" as anyone other than the powerhouse we know her to be today.
Adams has always had a wide range in her acting ability, and with her looks, it's no surprise she has a slew of cute romantic movies in her credit list. In "The Wedding Date," Adams plays Deborah Messing's younger sister. In "Leap Year," she co-starred with Matthew Goode. She also played one of Leonardo DiCaprio's love interests in the classic "Catch Me If You Can."
Amy Adams is a television star, too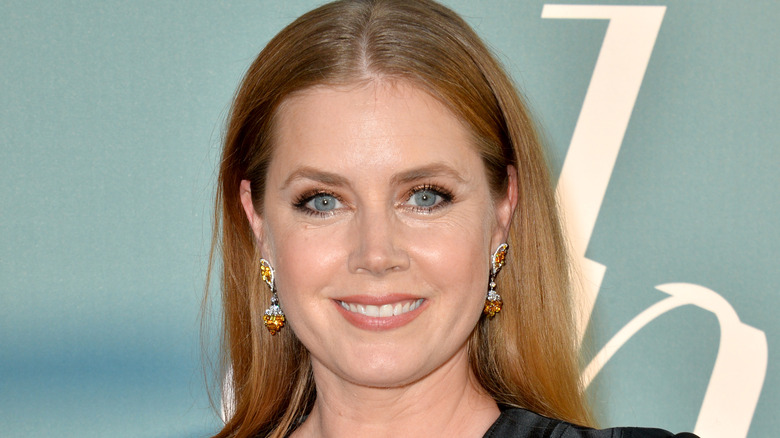 Featureflash Photo Agency/Shutterstock
Amy Adams isn't a stranger to television, either. She landed major success when she starred as Camille Parker in HBO's adaptation of Gillian Flynn's novel, "Sharp Objects." Adams was even nominated for an Emmy for lead actress in a limited series for her work. This turn to psychological thrillers was a sharp detour away from her normal television roles, though.
Like many new actors first starting out, Adams took non-recurring roles in different television shows to start building up acting credits. The next time you re-binge your favorite old sitcom or drama, don't be surprised if you see a familiar face. Not only was Adams "Cathy" the farmer in Season 4, episode 1 of "The West Wing," but she also was "Katy" the purse salewoman in a few episodes of Season 2 of "The Office."
In some of her early roles, you'll notice that Adams lacks her trademark red hair. That's because she was actually a blonde before she went red for a role on the show "Dr. Vegas." In 2016 at the TimesTalk, she admitted that "the minute [she] went red, [her roles were] quirky and fun instead of flirtatious and dumb" (via People). Of course, she recognizes that "it's just hair color."
Need more vintage Adams? Don't worry, she's been in even more shows than you realized. If you go back to the very beginning of Adams' acting career, you'll find that she's also had roles on "Charmed," "Buffy the Vampire Slayer," "That 70's Show," and "Smallville."