The Real Reason Angelina Jolie Just Met With Mitt Romney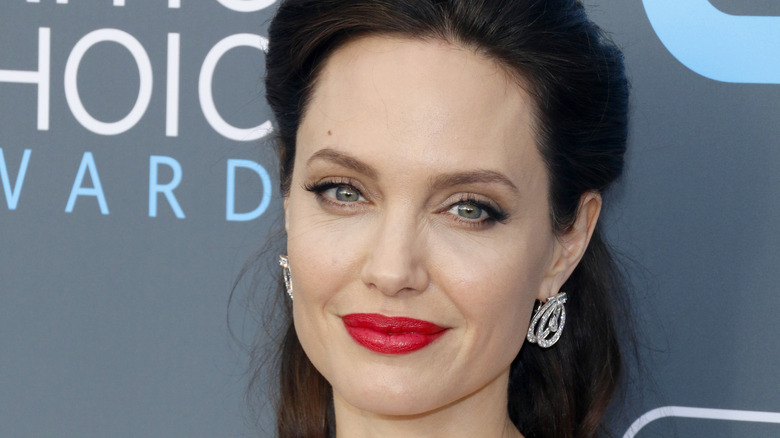 Tinseltown/Shutterstock
Aside from being an accomplished actress, a topic of worldwide fascination, and a mother of six children, Angelina Jolie is a human rights advocate. More specifically, Jolie has been working to promote the welfare of refugees with the United Nations, first as a goodwill ambassador from 2001 to 2012, and now as a special envoy for the United Nations Commissioner for Refugees, per Deseret News. As a special envoy, Jolie has visited refugees camps in countries around the world, including Pakistan, Syria, Sudan, and Sierra Leone. Jolie also works behind the scenes to promote the welfare of refugees by meeting with lawmakers and diplomats to discuss issues related to refugees.
In years past, Jolie, who has alleged her ex-husband, Brad Pitt, of domestic violence, per Us Weekly, has also been an advocate for the Violence Against Women Act. According to CBS News, the Violence Against Women Act is a piece of legislation created in the Bill Clinton era that affirmed the fact that domestic violence and sexual assault acts were crimes and even provided federal resources for how to deal with charges associated with domestic violence and sexual assault. Every five years, the act had to be renewed, and, after expiring in 2018, it was not reauthorized by the United States government until earlier this year, according to CBS News.
Jolie visited Capitol Hill to speak about future plans for the Violence Against Women Act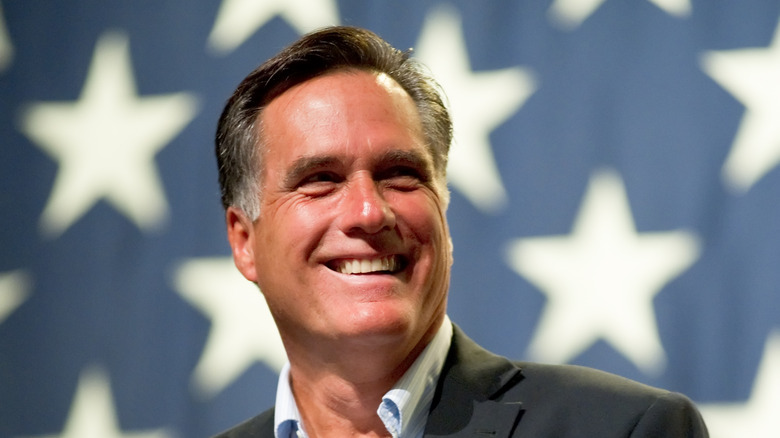 Christopher Halloran/Shutterstock
Angelina Jolie first spoke with lawmakers back in September about the importance of the Violence Against Women Act. "I think it's very important that's the case and for these issues because it's a family – it's a health crisis, what is happening," Jolie told reporters in September, according to CBS News. "... It's a less adversarial situation and more about keeping families together and focusing on protection of women and children, but protection of the whole family."
Jolie traveled back to Capitol Hill earlier this week to, once again, visit with lawmakers to discuss the future of the Violence Against Women Act. As Daily Mail reported, Jolie visited with Democratic Congresswoman Cori Bush and Republican Senator Mitt Romney, among other lawmakers. "Met with Angelina Jolie to discuss ways in which we can support children and families at home and abroad," Romney tweeted on Tuesday. "I'm grateful for her work as a Goodwill Ambassador and for her continued advocacy for the vulnerable." According to Deseret News, Romney proposed a plan that would provide monthly federal payments that give families an allowance of $250 per month for school-aged children and $350 per month for younger children, starting at four months prior to a baby's due date. Romney proposed this plan in order to build stronger marriages and raise the birth rate in the United States. It is likely that Jolie met with Romney regarding this plan and those associated with the Violence Against Women Act.