The Truth About The EOS Lip Balm Lawsuit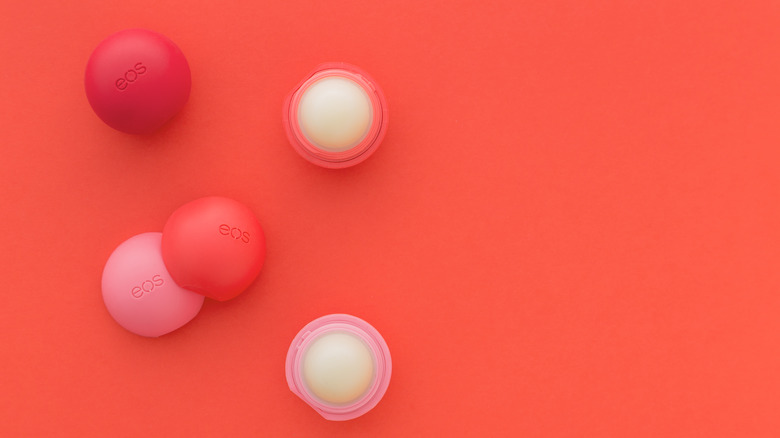 Mallmo/Shutterstock
Raise your hand if you're a lip balm addict. Whether you simply consider it a handbag must-have or need to be slathering it on at all times, lip balms are a staple. If you're an avid lip balm-er, you're likely very familiar with the unique ball EOS Lip Balms.
Some are drawn in by the wide flavor range (yes, flavor not scent, these lip balms are addictively sweet), while others simply enjoy rolling on the fun dome applicator. EOS has been on the scene since they launched in 2009, and their range continues to grow at a wild rate. They even continue to launch seasonal flavors and have even delved into the body care market releasing everything from shaving creams, body lotions, and even hand creams — all while using natural, clean, cruelty-free, and sustainable ingredients (via EOS).
While they remain a holy grail favorite for countless fans who have remained loyal to the brand for over a decade, things seemed a little shaky for EOS in 2016.
Users claimed EOS lip balms caused blisters, rashes, and bleeding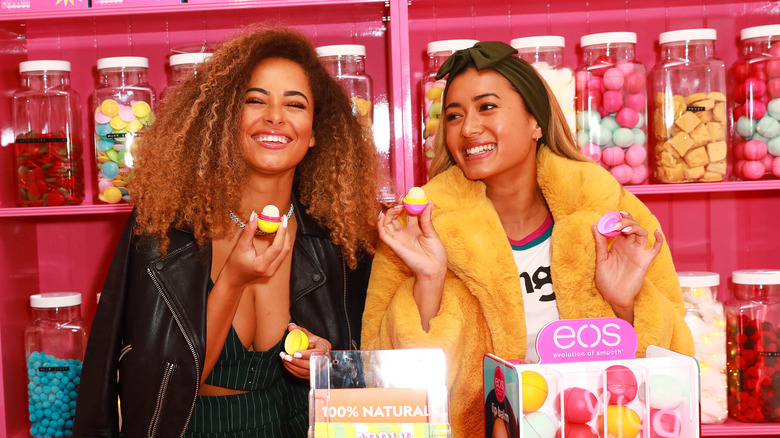 David M. Benett/Getty Images
Not many realize this, but EOS actually stands for "Evolution of Smooth," which is ironic considering the fact that they've been accused of being the polar opposite of that. In January 2016, Rachel Cronin filed a lawsuit against EOS claiming that the lip balms caused her lips to crack and even bleed (via Time). After the lip balm gave her blisters and rashes around her mouth, Cronin realized it was time to take legal action.
On January 28th, 2016 EOS announced that the case had been resolved and a settlement had been reached, according to Today. They explained, "Our products are save — and this settlement confirms that." "We love our customers and their enjoyment of our products is our top priority. We thank them for their continued support."
Later, in November 2016, Buzzfeed News did some digging and realized that there were actually dozens of similar claims filed against the brand. EOS settled the issue by offering the customers, "either $75 for verified medical expenses, a $15 cash award, $20 worth of EOS products, or up to $4,000 depending on their injuries."
Now, EOS is safe to use again and the brand seems to have recovered from the ordeal by continuing to grow. They've even recently launched a seasonal Whipped Pumpkin Latte flavor, which is perfect for anyone who loves a good PSL this time of year.