Joe Biden's Climate Agenda Just Suffered A Massive Blow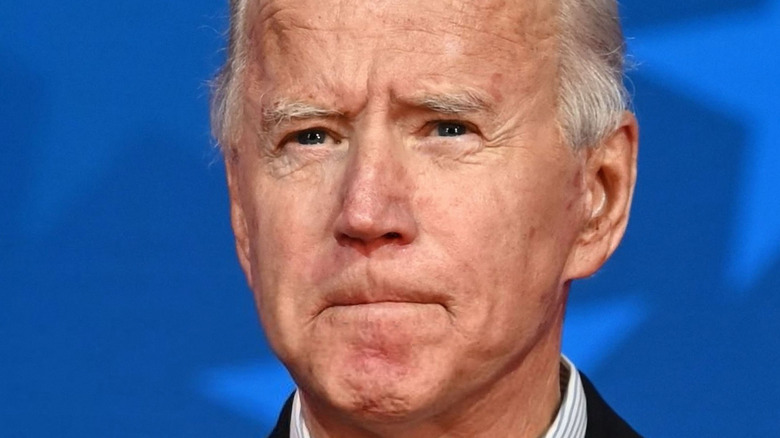 RedhoodStudios/Shutterstock
If you've been paying attention to the news at all in the past few months, it's likely that you've heard at least a bit about President Joe Biden's Build Back Better Act. The $2 trillion plan was created to provide more economic aid to social and educational programs, including universal preschool, smaller child care costs, child tax credits, and other investments, per AP News. Another important element of the Build Back Better Act is the funding provided to invest in several key climate change provisions. These climate change provisions include clean energy tax credits for businesses and homeowners who shift to renewable energy sources, funding for communities who need to be able to withstand extreme weather, the creation of a Civilian Climate Corps that would focus on conserving public lands, funding to develop new solar and battery technologies, and the replacement of water lines and drinking fountains that contain lead.
Back in April, while addressing world leaders at the White House's two-day virtual climate summit, Biden said that his goal was to cut the United States' greenhouse gas emissions in half by 2030 — and that he would make it happen whether or not Congress passes a bill to help this goal become a reality, according to Politico. However, the most recent news regarding the Build Back Better Act has the potential to be disastrous for Biden's climate change agenda.
Senator Joe Manchin's opposition to the Build Back Better Act could be disastrous for Biden's climate agenda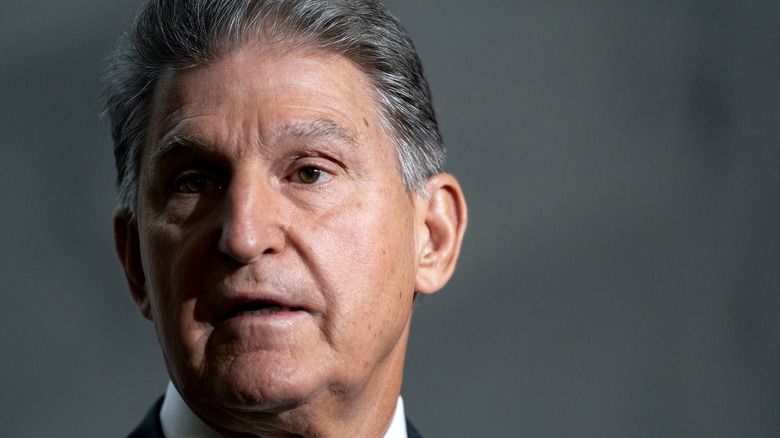 Bloomberg/Getty Images
On Sunday, Senator Joe Manchin, a conservative Democrat representing West Virginia, said that he would not be providing support for the Build Back Better Act. "If I can't go home and explain it to the people of West Virginia, I can't vote for it," Machin said during an interview on "Fox News Sunday," per CNBC. "And I cannot vote to continue with this piece of legislation. I just can't. I've tried everything humanly possible. I can't get there." In the past, Manchin, whose state still relies heavily on its coal industry, has voiced his opposition to climate change, per CNN.
Though the Build Back Better Act has already passed in the House of Representatives, it needs Manchin to be a part of the 50-50 Senate, with Vice President Kamala Harris breaking the tie, per CNBC. However, if Manchin votes against the Build Back Better Act, resulting in a 51-49 vote in the Senate, then Biden's massive bill dies. Almost immediately after Manchin announced that he would not be supporting the Build Back Better Act, major environmental groups seemed to voice their panic for the assumed death of the bill that was designed to help the Biden administration reach its goal of cutting greenhouse gas emissions by half. As NBC News reported, without the billions of dollars in tax credits and monetary provisions provided in the Build Back Better Act, it's going to be extremely difficult for President Joe Biden and his administration to reach their climate change goals.